Donald Trump's claim that Hillary Clinton wants 'open borders' doesn't hold up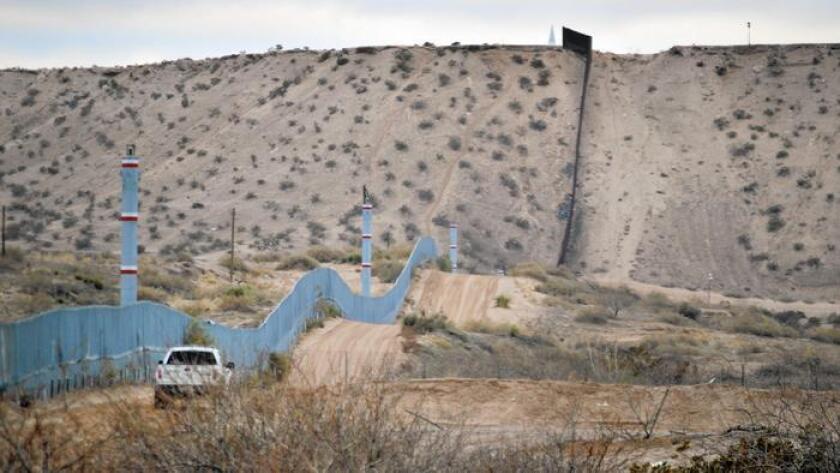 It's the foundation of Donald Trump's presidential campaign: curbing illegal immigration and securing the border.
He has in turn accused Hillary Clinton of supporting "open borders."
"Under her plan you have open borders," Trump said at Wednesday's debate. "You will have a disaster on trade, you will have a disaster with open borders."
Clinton brushed that aside, saying she did support border security measures. The difference, she said, was that she supports more judicious selection on choosing which illegal immigrants to send back.
Yet the notion that Clinton supports "open borders" is misleading. The Democratic nominee does support immigration reform, which includes a path toward citizenship for the estimated 11 million people living in the country illegally. A recent study by the Pew Research Center has shown that the number of unauthorized immigrants in the country has held steady since 2009. Moreover, illegal immigration from Mexico has declined while increasing from Asia and Central America.
She doesn't know what she's doing except open borders and let everybody come in and destroy our country.
— Donald Trump, during an immigration speech last month in Phoenix
Clinton does support President Obama's executive actions that would temporarily protect nearly 5 million people in the country illegally from facing deportation. Those efforts — Deferred Action for Parents of Americans and Deferred Action for Childhood Arrivals — would defer efforts to deport people in the country illegally who have no felony convictions. Obama's moves were blocked in federal court.
None of Clinton's proposals suggests "open borders" that allow "everybody" to enter.
Her plan calls for boosting border security and "detaining and deporting those individuals who pose a violent threat to public safety."
"We have a secure border," she said at a Democratic debate last spring. "There's no need for this rhetoric and demagoguery that still is carried out on the Republican side."
For more political news follow @kurtisalee
ALSO
Trump's immigration speech decoded: What he said, what it means and how it would work
Donald Trump 'wrestling' with how — and whether — to deport 11 million people from U.S.
Elite Republicans tried to ignore them. Now they're shaping Donald Trump's immigration policy
---
Life is stressful. Our weekly mental wellness newsletter can help.
You may occasionally receive promotional content from the Los Angeles Times.