In San Francisco, Al Gore praises Gov. Jerry Brown's work against climate change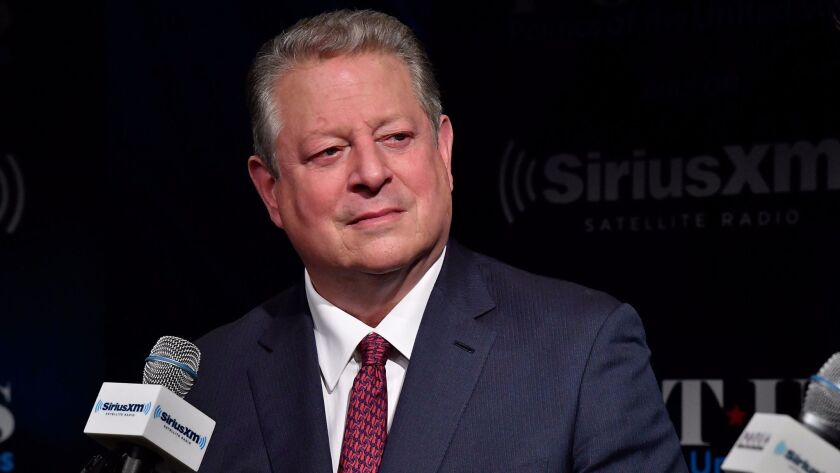 Reporting from San Francisco —
It has been a decade since Al Gore released "An Inconvenient Truth," the Oscar-winning documentary that catapulted the one-time presidential candidate to the front lines of climate change activism. Now he's back with "An Inconvenient Sequel: Truth to Power," which follows the former vice president as he travels the world to talk about global warming.
He spoke Monday at an event organized by the Commonwealth Club in San Francisco.
Here are some highlights from the event.
Props for California
Gore didn't neglect the big news in California: Last week, lawmakers voted to extend the state's cap-and-trade program, the centerpiece of its fight against global warming. The vote was noteworthy not only because it solidified the only program of its kind in the country, but also because it received bipartisan support.
Gov. Jerry Brown, who has been seeking the mantle of global climate leadership, was a driving force behind the measure.
"He just got this amazing legislative victory last week," Gore said.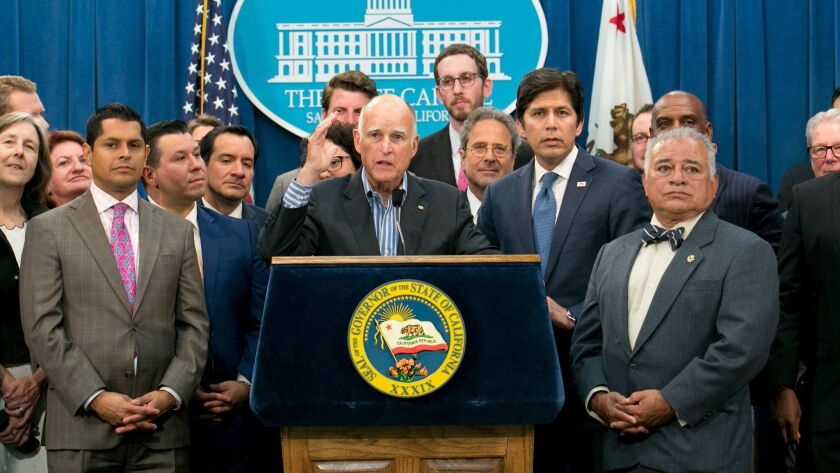 Adding optimism to climate alarmism
For some people, Gore's public image is inseparable from his dire predictions on climate change from "An Inconvenient Truth." But he's also looking on the bright side by highlighting different approaches that can stem the potential devastation of global warming. Some of that optimism was on display during Monday's event.
"We're going to win this," Gore said when talking about avoiding catastrophic effects of climate change.
At another point, Gore said, "The U.S. is likely to meet the commitments made by former President Obama regardless of Donald Trump."
That's an optimistic reading of the landscape. Under the Paris accord, the U.S. needs to reduce emissions at least 26% below 2005 levels by 2020. But right now it's on course for a reduction of 19% or less, according to an analysis from the Rhodium Group, a research organization that tracks climate policies.
Seeking converts for the climate fight
The San Francisco crowd broke out in laughter when the moderator, Greg Dalton of the Climate One discussion forum, asked Gore, "Are more Republicans in Congress in the gay closet or the climate closet?"
Gore said many Republicans know climate change is a threat but "they're scared to death" of primary challenges "if they depart from the orthodoxy."
"I think the dam may break soon," he said.
Gore drew a connection between climate activism and other social movements that faced resistance.
"The climate denial is no more ferocious than the resistance to civil rights in the South," he said. "And yet, it gave way."
Twitter: @chrismegerian
ALSO
Trump is creating a void on climate change. Can California persuade other states to help fill it?
What California's big vote on climate change policies means for you
---
Get our Essential Politics newsletter
The latest news, analysis and insights from our politics teams from Sacramento to D.C.
You may occasionally receive promotional content from the Los Angeles Times.