Homeless shelter opponents are using this environmental law in bid to block new housing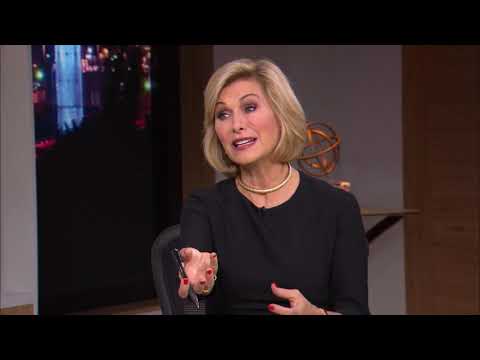 L.A. Times Today airs Monday through Friday at 7 p.m. and 10 p.m. on Spectrum News 1. 
Reporting from San Francisco —
Earlier this spring, residents of a San Francisco waterfront neighborhood put up a plea on GoFundMe, seeking to raise $100,000 to file a lawsuit under one of California's landmark environmental laws.
The fundraiser, which surpassed its goal, wasn't intended to fight a toxic waste facility or industrial warehouse. Instead, residents plan to sue to stop a temporary homeless shelter proposed on a parking lot in their community.
State and local governments have dedicated billions of dollars in recent years toward homeless housing and services, even as the state's unhoused population has increased to nearly 130,000 residents. But some efforts to build temporary and permanent housing have run into a form of opposition that could only happen in California.
Two months before activists in San Francisco started their GoFundMe, residents near a proposed shelter in Los Angeles' Venice neighborhood filed suit under the California Environmental Quality Act, or CEQA — a nearly half-century-old law that requires developers to disclose a project's environmental effects and take steps to reduce or eliminate them. That lawsuit, which activists have raised $220,000 to support, is ongoing and the shelter's construction hasn't begun.
Opponents of the shelters in both communities say they've been forced to use CEQA to gain the attention of politicians, who residents say are ignoring concerns about crime and drug use. But many advocating for the shelters argue that the well-funded neighborhood groups are abusing the environmental law.
"I think the message [this lawsuit] sends to public officials is: don't try to put solutions to homelessness in wealthy communities," said Los Angeles City Councilman Mike Bonin, who represents Venice and backs the shelter. "I think that's a dangerous and troubling message."
Venice homeless shelter faces a legal challenge claiming insufficient review »
Signed by then-Gov. Ronald Reagan in 1970, CEQA has been at the center of development battles for decades. It was born out of an effort to protect the state's natural beauty, and many environmentalists credit it for doing so. But developers see its requirements as onerous, and over the years multiple interest groups, including labor unions and rival businesses, have used threats of litigation as leverage to extract concessions from builders.
Under the law, developers must identify all the ways a project might change an area's landscape — requiring a broad effort to take into account issues that may not seem to be environmental.
For instance, state courts have held that developers should analyze whether new projects might diminish business in a community, leading storefronts to close and therefore contributing to "urban decay" or physical deterioration of a neighborhood that would ultimately harm the environment. Attorneys representing the San Francisco residents' group have argued the shelters would do as much.
Marcus da Cunha, 52, lives in a condominium a block and a half from the publicly owned parking lot where the shelter is being proposed, less than a 10-minute stroll along the Embarcadero from the San Francisco Giants' ballpark. It's an area busy with tourists that overlooks the Bay Bridge and has seen an explosion of high-rise development over the last two decades.
Da Cunha, who is part of the group Safe Embarcadero For All, said the city should analyze the site to see whether its soil is toxic. But his primary concern was that he believed the shelter — the city's largest of its type with 200 beds — would attract scores of substance abusers and unregistered sex offenders to his neighborhood.
"It's just the location of the mega-shelter right here," Da Cunha said. "It rubs us the wrong way."
Da Cunha deals with CEQA all the time in his job as a developer of renewable energy projects. He believes that the law rightly considers social and health concerns as part of its broad environmental mandate.
"CEQA has the 'E' in there, but the 'E' is very looooong," Da Cunha said, drawing out the word for effect.
As he spoke, residents pushed babies in strollers and walked dogs while seniors in wheelchairs motored down the wide, tree-lined sidewalks near the site.
Homeless residents also make up part of the community, resting on benches and congregating along the piers. Shelter backers say the threat of a CEQA lawsuit is a way to cloak stereotypes in environmental language.
Allen Cooper, a 76-year-old retired medical school professor who lives across the street from the ballpark, said contrary to some community members' view, it's not homeless residents who are urinating and defecating in public.
"Who's the real menace in the neighborhood?" Cooper said. "It's the drunk Giants fans."
"If you're going to tear down parts of Sequoia National Park to build a homeless shelter, I would probably be against that. But right here," he said, gesturing to the parking lot. "Ridiculous."
A similar argument is playing out in Venice, where the city has approved a plan to construct a temporary 154-bed shelter at a former Metropolitan Transit Authority bus yard on Sunset Avenue. The shelter is part of Mayor Eric Garcetti's pledge to open a facility in each of the city's 15 council districts.
The site is intended to serve an unsheltered population in Venice that now numbers 854, according to the most recent Los Angeles Homeless Services Authority survey. It is bordered on two sides by alleys that are lined with homes. Some residents believe the shelter will become a magnet for homeless people and that nearby streets will inevitably be lined with tents, as they are in other parts of Venice.
They regularly complain about break-ins and drug use right outside their front doors. Blocks away, tourists, tech workers and residents must maneuver around piles of trash or encampments as they head to upscale eateries, part of Venice's transition into "Silicon Beach."
Local activists coalesced behind Mark Ryavec and his organization, the Venice Stakeholders Assn., to sue the city under CEQA, arguing the shelter should go somewhere else in the council district.
"The feedback I'm hearing is that this is just way, way too much for an already impacted residential environment," said Ryavec, 68, a semi-retired political consultant who once unsuccessfully challenged Bonin for his council seat.
Last fall, opponents heckled and booed Bonin and Garcetti at a heated town hall event that lasted late into the night.
Many of Ryavec's supporters were at that event and donated funds to support the lawsuit. They say the city cannot wipe away its requirements under CEQA simply because it wants homeless shelters built.
"All manner of socially beneficial projects — solar power plants, schools, low-income housing — require CEQA review, just like the landfills, the quarries and the big-box stores," a court filing from the association argues. "That is exactly the point of CEQA: One person's 'good project' is, to another person, a noisy, unruly and even dangerous intrusion."
Last week, a Los Angeles County Superior Court judge denied the organization's bid for a temporary injunction against the construction of the shelter but allowed the case to proceed.
To some homeless residents, shelters would provide relief from living on the streets.
On a recent afternoon near the proposed site in Venice, Andy Grabarkiewicz clamped a tarp to his tent. The 28-year-old Detroit native said he drove his van here two years ago after his wife passed away from cancer. An auto mechanic by trade, he said he kicked drugs when he moved out west and started sleeping outside when his car got stolen.
Grabarkiewicz hadn't heard about the planned shelter, or the opposition to it, but said the facility would be welcome if it meant a bed to sleep in. His face was covered in scabs and dirt. Any place that would allow him to get off the street and where he could shower, he would use.
"If people don't want us outside, then where should we go?" he said.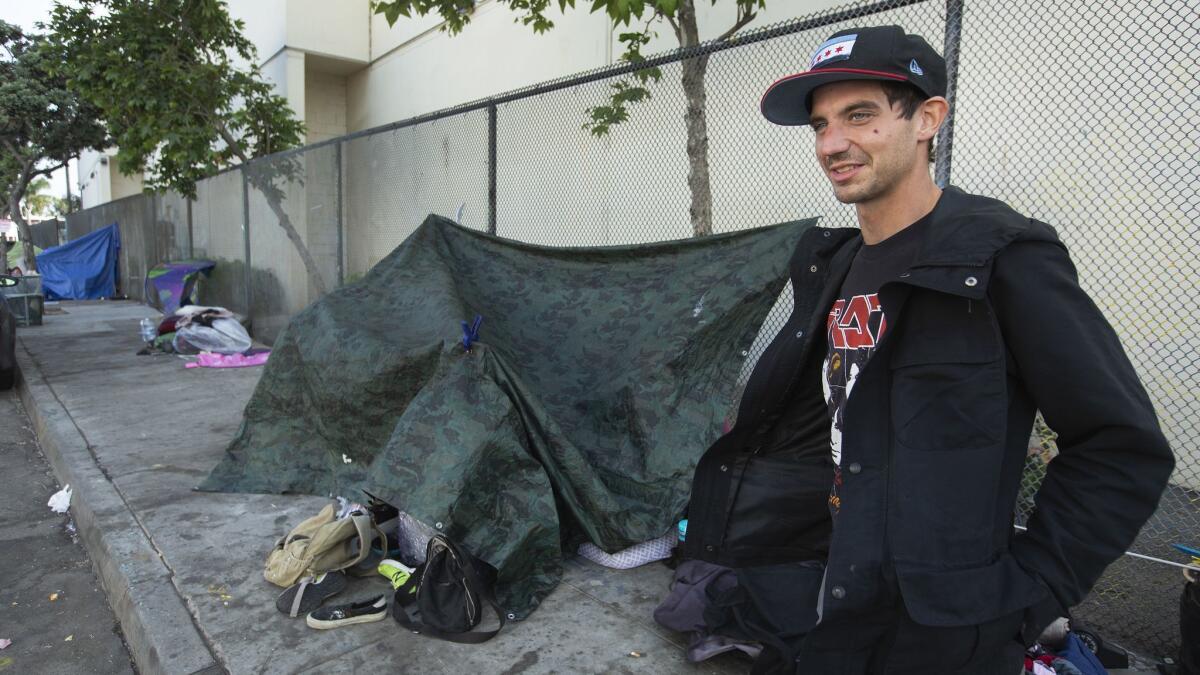 State politicians, citing the depths of the California's homelessness challenges, are trying to curtail the California law's effect on the construction of shelters.
As part of his pitch for the coming year's state budget, Gov. Gavin Newsom has proposed setting a nine-month limit on CEQA litigation against shelters, a perk California already offers for mega-projects such as professional sports stadiums.
"It's time we do the same thing for housing," Newsom said in his January State of the State speech.
Senate Bill 48, pending legislation from Sen. Scott Wiener (D-San Francisco), would allow some shelters to avoid the CEQA process. As written, the bill would apply to the proposed Embarcadero shelter in San Francisco, but not the one envisioned for Venice.
Still, state officials often struggle in their efforts to provide relief from environmental rules for certain projects. The Legislature can't order the judicial branch to finish cases within a certain time-frame, so the nine-month deadline to wrap up lawsuits against stadiums and other larger projects has rarely been met.
The cities of Los Angeles and San Francisco say their proposed shelters should already be exempt from CEQA through an existing provision in the law that applies to development in urbanized areas.
But the Venice lawsuit and attorneys representing the San Francisco neighborhood group are challenging the application of the exemption. Should the community activists win, the cities might have to conduct full environmental analyses of the shelters. Those in themselves could be challenged in future CEQA lawsuits — processes that could take years to resolve.
Get our Essential Politics newsletter
The latest news, analysis and insights from our politics team.
You may occasionally receive promotional content from the Los Angeles Times.