Essential Politics: Obama seeking Gov. Brown's help on guns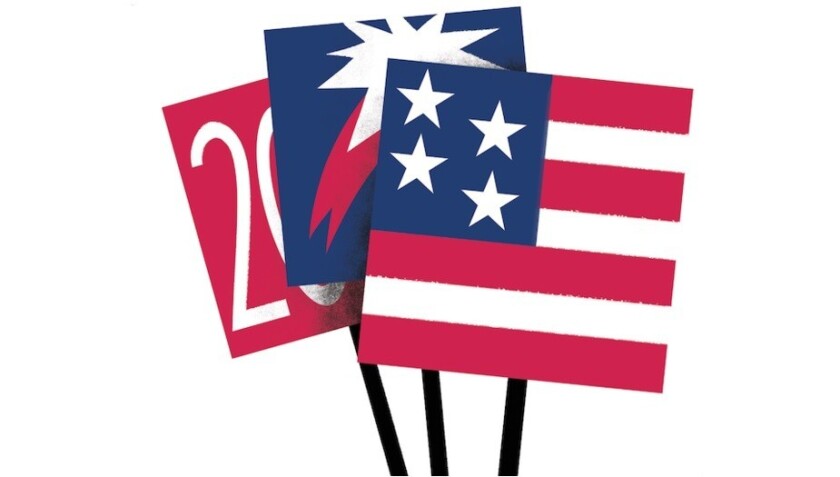 I'm Christina Bellantoni, the Essential Politics host today. Let's get started.
As members of Congress were returning to Washington from a holiday recess, the attention was on President Obama's attempt to crack down on gun purchases even as the move demonstrated the limits of his office.
As Christi Parsons reports, Obama joked, preached and wept in the East Room of the White House on Tuesday, outlining how he'll use his authority to fight gun violence but revealing along the way that an appeal to the heart may be the most powerful tool he can muster. She writes, "By choosing an emotional speech over a more sober argument designed to persuade lawmakers, Obama further illustrated what his executive action itself does as well: that he can do only so much without Congress."
He also needs a little help from the states. Sarah Wire obtained a letter that Atty. Gen. Loretta Lynch sent to Gov. Jerry Brown, asking him to add data to the FBI database used for gun background checks. Lynch requested Brown's help to improve the National Instant Criminal Background Check System by adding California's records about mental illness, criminal history and domestic violence.
Similar letters were sent to other governors, and in coming months the FBI will release data about how many records each state supplies to the database. California is one of just 13 states that has agreed to act as an intermediary between gun sellers and the FBI by having a state agency perform the background check using the National Instant Background Check System. Oregon and Nevada also act as intermediaries.
LABOR ICON'S SON TO CHALLENGE VALADAO
Javier Panzar reports Emilio Huerta, a Bakersfield lawyer and son of United Farm Workers union co-founder Dolores Huerta, will challenge Rep. David Valadao (R-Hanford) in the Central Valley's 21st congressional district. Huerta could potentially bring needed name-recognition to the race: Despite a 16-point edge in voter registration, Democrats have lost this seat the past two cycles by large margins.
Huerta is the latest Democrat to enter the race. Readers of this newsletter will remember that Democrat Connie Perez was in the race less than a month before she dropped out. And Fowler City Councilman Daniel T. Parra is still running, though he has struggled to raise funds and reported less than $10,000 in cash on hand as of Sept. 30.
ADDRESSING CONFLICTS OF INTEREST
Current and former state senators are joining forces in an attempt to prevent conflicts of interest on California's elected tax board, following a report from Patrick McGreevy that found companies with an interest in State Board of Equalization decisions have gotten around contribution limits.
State Sen. Jerry Hill (D-San Mateo) introduced a bill that would forbid members of the state Board of Equalization from acting on any tax matters involving donors who had given any amount of money to their political campaigns in the previous 12 months.
Hill wrote the new measure in consultation with former state Sen. Quentin Kopp, the author of a 1990 law prohibiting members of the state board from acting on issues involving donors who contribute $250 or more.
The proposal would bar members from acting on matters involving donors who give them any political contributions, even as little as $1. "It just seemed that is a loophole that needs to be closed," Hill said. "It eliminates the perception that there could be a conflict that would affect a decision. There should be no question that the decision is based on its value."
ACTION IN SACRAMENTO, IN A FEW CLICKS
Sacramento bureau chief John Myers started the day off with a great lede: Call it a cool $1 million for $2.
That is, the California Dental Assn. wrote a $1-million check to the effort to raise cigarette taxes by $2, which, if successful, would be the first increase to the state's tobacco tax since 1998.
Little more than a year after he was sworn into office, Assemblyman Chad Mayes (R-Yucca Valley) officially took the reins of the Assembly Republican caucus this week, Christine Mai-Duc reports.
And mark your calendar for April 5. Melanie Mason reports that's the date of the primary in the special election Brown set to replace Henry Perea in the Assembly.
For more on those news items and the day ahead, check out Essential Politics live updates here.
INSIDE BROWN'S PORTER RANCH MEETINGS
Brown met with a handful of Porter Ranch residents and toured the site of a leaking natural gas well whose fumes forced many families from their homes, Alice Walton reports.
The governor expressed concern about the health of people in Porter Ranch and demonstrated that he has been working on the problem, contrary to the complaints of some residents who say he has not been actively involved, said two of the four people who attended the meeting Monday.
Brown's office did not provide details on the nature of the conversation with residents.
Before meeting with them, the governor spent an hour at the site of the damaged well and at the nearby relief well being drilled to stop the leak.
Pat Pope, who hosted the hour-long meeting with Brown at his home, said the residents "knew that the governor's office was working on this, and especially the Office of Emergency Services, but the governor and his staff seemed to be invisible to the rest of the world."
The governor sent a letter last month to the chief executive of SoCal Gas and described the utility's cleanup efforts as "insufficient."
TODAY'S ESSENTIALS
-- Los Angeles Mayor Eric Garcetti warned Tuesday that a proposed ballot measure aimed at cracking down on real estate "mega projects" could make things worse for the city's renters, David Zanhiser reports.
-- Donald Trump, increasingly facing pressure from GOP rival Ted Cruz, raised questions about the Texas senator's Canadian birth and whether it would hurt the party's chances if he were its nominee, Seema Mehta reports. Cruz responded by tweeting video of Fonzie jumping the shark in "Happy Days." For the record, the issue Trump raised is one that most legal experts consider settled because children of American citizens who are born abroad are automatically granted citizenship. Cruz was born in Canada, but his mother was an American citizen, making him a natural born citizen who is constitutionally able to become president.
-- We're building our bingo cards for the State of the Union. What should we include? Send us an email with your suggestions.
LOGISTICS
Miss yesterday's newsletter? Here you go. Did someone forward you this? Sign up here to get Essential Politics in your inbox daily. And keep an eye on our politics page throughout the day for the latest and greatest. And are you following us on Twitter at @latimespolitics?
Please send thoughts, concerns and news tips to politics@latimes.com.
---
Get our Essential Politics newsletter
The latest news, analysis and insights from our politics teams from Sacramento to D.C.
You may occasionally receive promotional content from the Los Angeles Times.