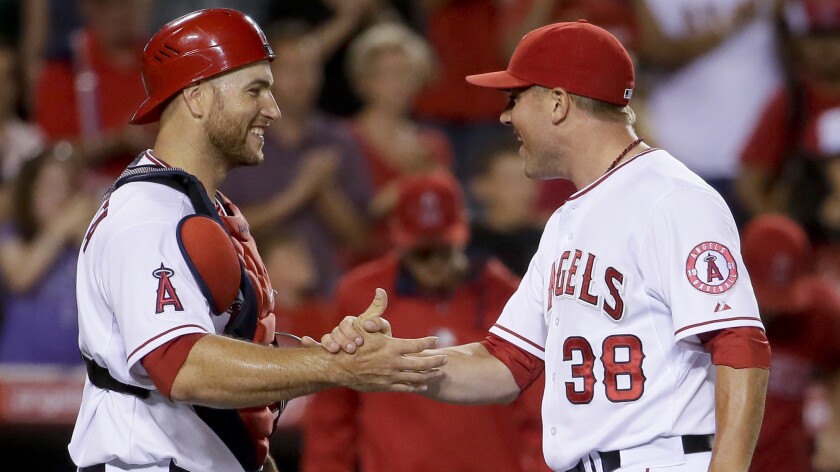 Getting back to the break-even mark has been a long time coming to the Angels.
By defeating the Toronto Blue Jays on Monday night, the Angels nudged back to .500 for the first time since they were 1-1 in 1961, their first season as a Major League Baseball franchise.
The Angels have 4,272 wins, 4,272 losses, and three ties.
Ties? In baseball?
Yes. All three games were called by umpires in extra innings because of inclement weather, according to Matt Birch, an assistant with the Angels' communications staff.
The Angels and Boston Red Sox tied, 4-4, in 11 innings on June 8, 1961; the Angels and Seattle Pilots tied, 1-1, in 10 innings on Sept. 12, 1969; and the Angels and Chicago White Sox tied, 4-4, in 10 innings on April 7, 1974. The first two games were called because of rain; the Angels-White Sox game was stopped by snow.
The stats from the games counted, but neither team was credited with a win or loss — of half a win and half a loss — and an additional makeup game was added to the schedule.
In 1969 and 1974, the Angels played 163 games. In 1961, there was another postponement later in the season with no makeup, so there were 162 games.
---