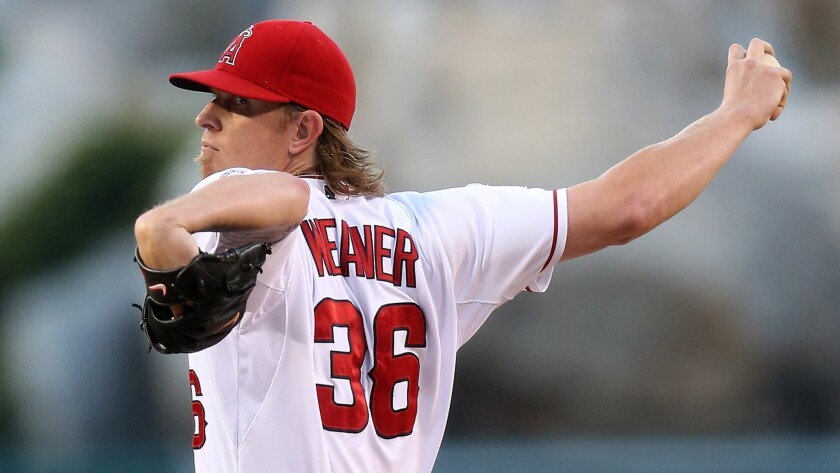 KEY MOMENT: The game was a scoreless pitchers' duel until the fifth inning when Tampa Bay shortstop Yunel Escobar hit a two-out solo home run over the center-field wall on an 0-2 pitch from Angels ace Jered Weaver. Former Dodger James Loney and Evan Longoria later added run-scoring singles.
AT THE PLATE: It was a rough night for Albert Pujols. With the bases loaded in the fifth inning and two out, Pujols grounded out to end the Angels' threat. In the seventh inning, the Angels had runners at first and second with two out and Pujols left them stranded by flying out to right field. Pujols has one run batted in since May 5.
ON THE MOUND: Weaver gave up two runs and three hits in seven innings while making 105 pitches. Reliever Michael Kohn gave up one run and walked two in one-third of an inning. The Angels managed only two hits off Rays starter Chris Archer in his 5 2/3 scoreless innings and four hits overall.
ON THE FIELD: Veteran John McDonald, playing third base for the injured David Freese, jumped and snagged Wil Myers' drive down the third-base line in the fourth inning. The 39-year-old McDonald also stole second base in the fifth inning, his first steal of the season.
UP NEXT: Two left-handers face off Saturday as C.J. Wilson (4-3, 3.69 ERA) opposes the Rays' Cesar Ramos (1-2, 3.71 ERA) at Angel Stadium at 6 p.m. TV: FS West. Radio: 830, 1330.
---