Clippers' brain trust continues to meld in preparation for huge offseason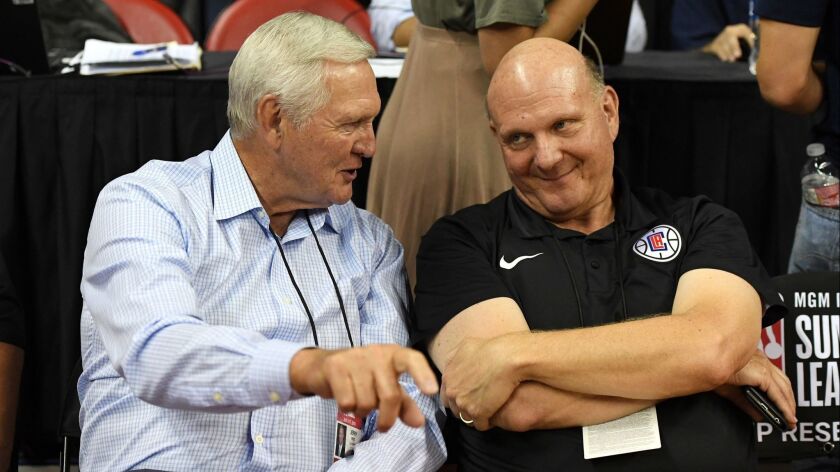 When the Minnesota Timberwolves' request to interview Clippers general manager Michael Winger was granted on April 16, it was an unseasonably warm 68 degrees in Minneapolis.
For all Winger could tell, it might well have been another frigid day in the far north.
In the hours after news broke he was a candidate for the Timberwolves' top front-office job, many close to Winger wanted to talk with him, and not only about what it would mean to run a team.
"Anybody I would talk to was like, 'You sure you want to live in the cold?'" Winger said.
His response: Who cares?
The NBA's long hours leave little time for outdoor pursuits. A more relevant factor was not the weather outside a team's headquarters, but the people inside. He declined the opportunity to interview.
"I didn't want to entertain leaving our people," Winger said. "Would it have been personally very challenging and enlightening in a lot of ways? Sure. There are only so many of those opportunities. But I quite frankly think there are even fewer like the one I'm in."
Winger is not the only Clippers employee to conclude so in recent weeks — and the franchise has entered a pivotal offseason full of confidence because of it.
Sign up for our daily sports newsletter »
Given ample salary cap space and owner Steve Ballmer's stated intention of pursuing top free agents this summer, the Clippers' future could be shaped dramatically by the decisions of a handful of stars in July. Just as important to that future, however, were recent decisions by Winger, assistant general manager Trent Redden, coach Doc Rivers and consultant Jerry West to stay with the team despite outside opportunities, some involving potential promotions.
For a franchise that traditionally struggled to catch the eye of top players and executives despite operating out of one of the NBA's most attractive markets, retaining such top names has been taken as further evidence of a shift in the Clippers' stability and desirability since Ballmer bought the team in 2014.
"You go back to why would they stay?" said Lawrence Frank, the team's president of basketball operations. "Why would they forgo an opportunity for a promotion, right? And I think it starts with Steve and what we're building."
Under Ballmer, the team has shed a penny-pinching reputation to expand a shoestring staff in an attempt to catch up to its peers. Investments in its front office, player development, scouting, medical and analytics departments have nearly doubled the size of the basketball staff in the last five years.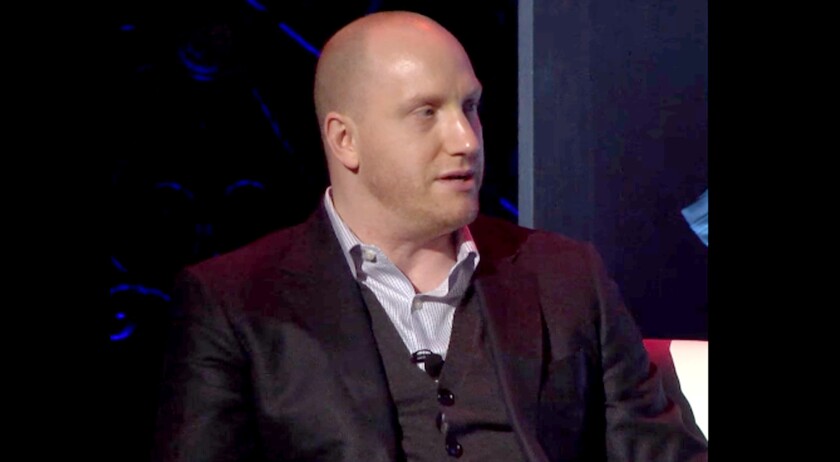 Winger, Redden, West and assistant GM Mark Hughes all were hired in 2017, the same summer Frank was elevated to his current position. The roster was overhauled and young players — seven who are 25 or younger now have playoff experience — draft picks and cap space were valued. Even though the team plans to move into a brand-new practice facility in 2024, Ballmer is funding a multimillion-dollar renovation of the team's existing practice headquarters in Playa Vista this summer.
All those decisions fall in line with what Frank called Ballmer's goal of making the Clippers "the ultimate destination." Ballmer wants to attract, and then keep, top talent on and off the court. The decisions by Rivers and the executives to stay, in addition to the positive feedback the team has received from agents, have suggested to many within the organization that the approach is working.
"Who wants to work in a … negative environment?" Frank said. "It's collaborative. That's why I think people enjoy it because it's so collaborative that people know their voice matters."
Rivers had an option in his contract to walk away this summer, but by midseason had informed Ballmer of his interest in signing an extension. West, a Hall of Fame player and executive — "Jerry is credibility," Frank said — will continue his work as a consultant, which allows team executives to tap into his 59 years of NBA experience.
Ballmer's commitment was enough for Redden, 35, to turn down what would have been a promotion to general manager in New Orleans, plus a reunion with David Griffin, his former boss in Cleveland for seven years.
"Steve's willingness to tell Lawrence to go get guys that are some of the best at each of their individual fields, and then [ask] what do they need to do well, is what has kept me," Redden said.
Compared with West's resume, Winger and Redden hold lower public profiles. Frank didn't know them initially but was quickly drawn by their reputations within NBA circles.
Following law school, Winger, 39, worked for lawyer and agent Ronald Shapiro at his eponymous institute specializing in negotiations before landing a front-office job with his hometown Cleveland Cavaliers. His negotiating, strategy and knowledge of the salary cap helped him move to Oklahoma City as an assistant GM in 2010 before joining the Clippers, where he is Frank's second-in-command.
"He sees the board," Frank said. "And he sees it quickly."
Winger overlapped in Cleveland with Redden, who'd first made a strong impression as an intern in 2006 by doing a bit of everything. A former college player at Southern Methodist, Redden could jump into playoff practices as a scout-team Ray Allen or Joe Johnson, or hit the road to scout. Over the next 11 years, the Cavaliers kept giving him more responsibility, just as Redden's responsibilities with Los Angeles range from amateur and pro scouting to strategy and staffing.
"There are some guys who are basically great scouts," Frank said. "There are some guys that are great at the strategy. There are some that are all-stars with analytics. Trent understands how to bridge all three. There aren't many people who can do that."
By the time Cleveland beat Golden State in Game 7 to win the 2016 NBA title, Redden was the team's No. 2 executive and celebrating amid a mob of colleagues inside Oakland's Oracle Arena a few rows up from the Cavaliers' bench. Getting back to the Finals with the Clippers drove his decision.
"Griff is going to win" in New Orleans, Redden said. "But the foundation of what we have been able to build in the 20 months I've been here is hard to walk away from."
A large contingent of Clippers, including Ballmer, gathered this week at the NBA draft combine, watching prospects from the sideline of a west Chicago gym. Many of those faces will represent the team in free agency meetings this summer. And when the conversation turns to what separates the Clippers, many in the room can speak from the experience of making their own choices.
Winger, for one, believed the forecast was most promising in L.A.
"You lay your head down at night four or five nights in a row and think to yourself, 'I know the grass will not be greener,'" he said. "There will not be greener grass."
Twitter: @andrewgreif
---
Get our high school sports newsletter
Prep Rally is devoted to the SoCal high school sports experience, bringing you scores, stories and a behind-the-scenes look at what makes prep sports so popular.
You may occasionally receive promotional content from the Los Angeles Times.