Chris Paul and Blake Griffin both opt out of contracts with Clippers to become free agents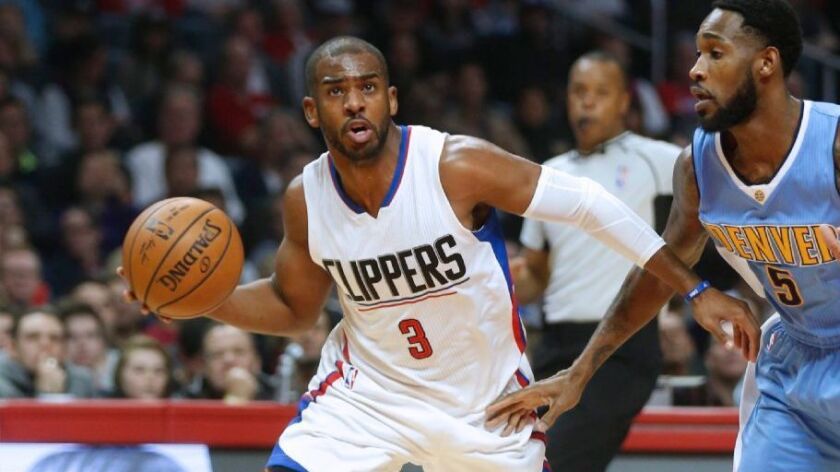 The Clippers were informed Friday that both Chris Paul and Blake Griffin have declined their player options for the 2017-18 season and will become unrestricted free agents, according to NBA executives who were not authorized to speak publicly on the matter.
The Clippers plan to re-sign both Paul and Griffin to maximum deals, the team has said in the past.
Paul had until next Thursday to inform the Clippers of his decision and Griffin until next Wednesday.
One team official said it wasn't a surprise that the two took this course because there is so much more money both Paul, who would have made $22.8 million next season, and Griffin, who stood to make $20.1 million next season, can make as free agents.
If Paul re-signs with the Clippers, he can earn the most money from them, earning about $205 million over five seasons. He would earn $35 million in his first season if he stays with the Clippers, $38 million the second, $41 million the third, $43 million the fourth and $46 million the final year, when he will be 38 years old.
If Paul signs with another team, he would get $152 million over four years. He would get $35 million in the first year with that team, $37 million the second, $38 million the third and $40 million the last year.
If Griffin re-signs with the Clippers, he can earn more from them than any other team, getting about $175 million over five years.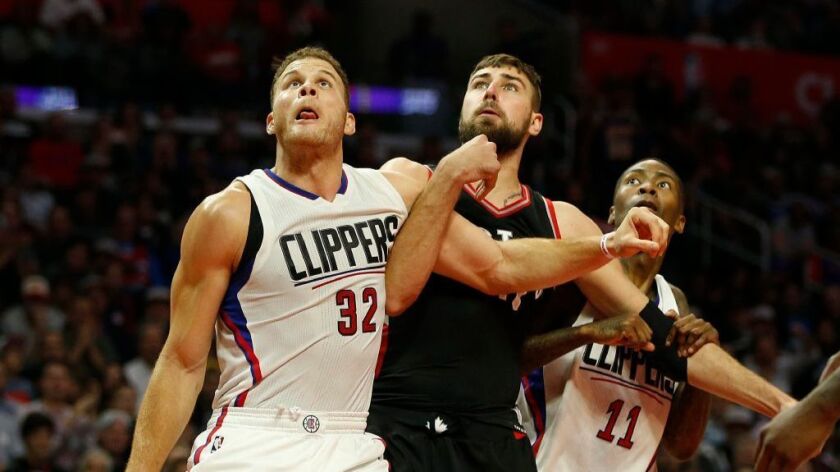 He would start at $30 million in the first year with the Clippers, $32 million in the second, $35 million in the third, $37 million in the fourth and $39 million in the last.
If Griffin decides to bolt and sign with another team, he would get less money, earning about $130 million over four years.
He would get $30 million in the first year, $31 million in second, $33 million in the third and $34 million in the fourth.
The fifth year and extra cash that the Clippers can give both players gives L.A. a big advantage with Paul and Griffin.
But the Clippers will get competition for the two players who have been teammates for the past six years.
There have been reports that Paul will visit the San Antonio Spurs, Houston Rockets and Denver Nuggets.
But there is a possible new destination for Paul.
According to one executive, if the Lakers acquire Indiana's Paul George this summer, Paul would be interested in visiting with them.
Griffin also is expected to have several teams vying for his services.
The Boston Celtics, Houston Rockets and perhaps even his hometown team of Oklahoma City will be after Griffin.
Griffin will enter the free-agency period that starts July 1 recovering from another injury.
He had surgery May 1 for a plantar plate injury to his right big toe. He was injured during Game 3 of the Western Conference first-round playoff series the Clippers lost in seven games to the Utah Jazz.
The Clippers didn't give a timetable for his return, but they said it was "reasonable to expect" Griffin to be back on the court sometime during the exhibition season.
That was about a six-month recover period if Griffin's rehabilitation went without any problems.
He did have the stitches taken out of his toe a few weeks ago and is expected to be out of his walking boot next week.
But one executive said Griffin will probably still get a max deal from either the Clippers or another team.
Both Paul and Griffin may seek a no-trade clause in their contracts, which could then make things dicey for the Clippers because their point guard would be in his 17th season in the final year of the deal and because Griffin has had an injury-marred career the last few seasons.
Nevertheless, Doc Rivers, the Clippers' coach and president of basketball operations, will use his power of persuasion to get both Paul and Griffin back in the fold.
Clippers forward Luc Mbah a Moute has until next Thursday to inform them whether he plans to decline his option.
Follow Broderick Turner on Twitter @BA_Turner
---
Get our high school sports newsletter
Prep Rally is devoted to the SoCal high school sports experience, bringing you scores, stories and a behind-the-scenes look at what makes prep sports so popular.
You may occasionally receive promotional content from the Los Angeles Times.