Reggie Jackson: Clippers are 'ready for the challenge' of elimination game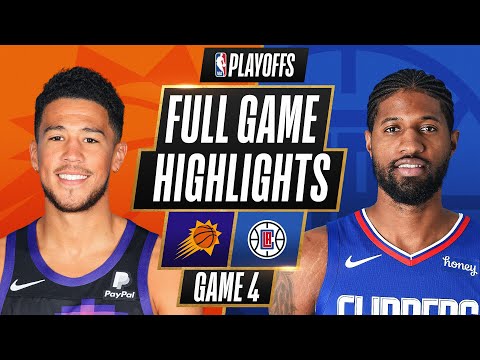 Highlights from the Clippers' 84-80 loss to the Phoenix Suns in Game 4 of the Western Conference finals on Saturday.
The Clippers are no strangers to a playoff series deficit, but this latest hole is unlike one they've seen this year.
After Saturday's 84-80 loss at Staples Center, the Clippers trail the Suns 3-1 in the best-of-seven Western Conference finals and must win Monday in Phoenix to keep their season alive. It's no easy feat: teams leading 3-1 are 52-4 in conference finals.
The Clippers need three straight wins to advance to the NBA Finals for the first time, but they're just focused on getting one in Game 5.
"The most important thing is to figure out how we can be better [than] this game," Clippers guard Reggie Jackson told reporters after the game. "We're ready for the challenge."
Jackson said he believed the Clippers played well defensively, but was disappointed in his own offensive performance. He had 20 points on eight-of-24 shooting.
Jackson is likely not the only player looking for a better offensive showing, especially after a hard-to-watch fourth quarter.
The teams were seven-of-39 shooting from the field in the fourth. They combined for 29 points. It was painful.
For the Clippers, it must have felt like death by a thousand paper cuts. Or, more specifically, 12 cuts, as in 0-for-12 on shots to take the lead or tie in the fourth quarter.
"We just couldn't get over the hump," Clippers coach Tyronn Lue said.