Clayton Kershaw contract looks good after Max Scherzer's deal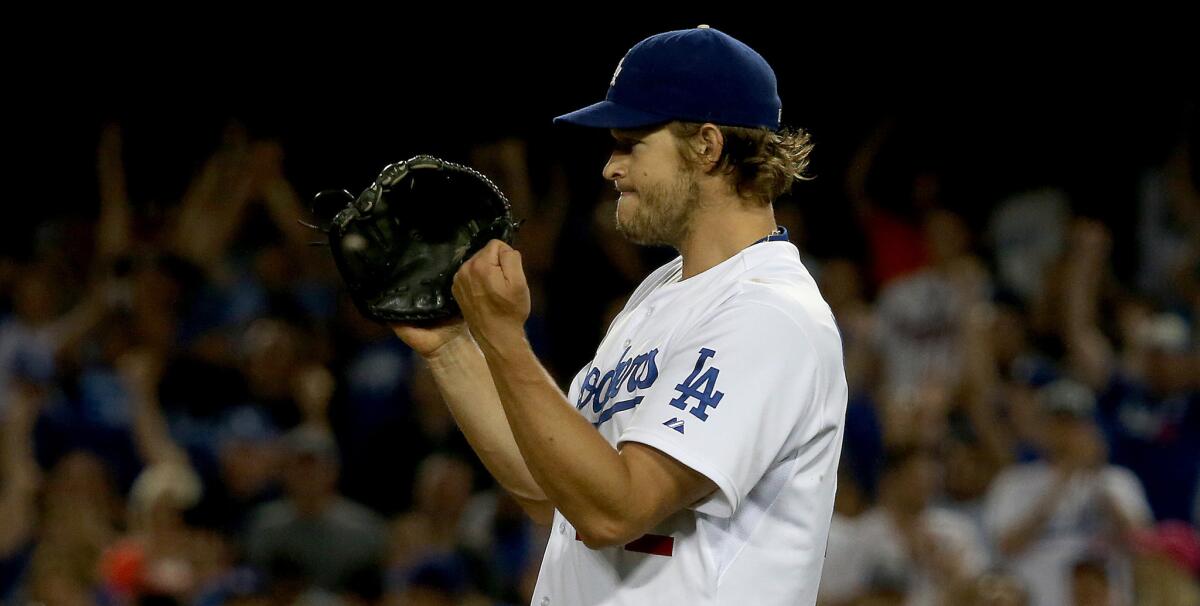 How's that Clayton Kershaw contract looking now? You know, the record seven-year deal for $220 million he signed a year ago.
No pitcher ever has signed for more. Despite the local love for Kershaw, some thought it a tad excessive.
Only now comes word Max Scherzer has signed a seven-year contract for $210 million with the Nationals. And that makes Kershaw's contract look like a very good deal. I won't say bargain, because it's kinda tough to be a $220-million bargain, but a very good deal.
Which in no way is meant to disparage Scherzer, who clearly is one of baseball's best starting pitchers. It's just that it's simple to argue Kershaw is the best.
Their careers are pretty easy to compare. Both made their major league debuts in 2008. Kershaw has appeared in 211 games, Scherzer in 209. Their numbers:
Scherzer –- 91-50, 3.58 earned-run average, 1.22 walks plus hits per inning pitched, 9.6 strikeouts per nine innings.
Kershaw –- 98-49, 2.48 ERA, 1.06 WHIP, 9.4 strikeouts per nine innings.
Granted this is like comparing a Lamborghini with a Ferrari, but the edge in ERA and WHIP clearly goes to Kershaw. He's also earned three Cy Young awards to Scherzer's one (and a most-valuable-player award) and he's three-plus years younger.
Factor all that in, and Kershaw's deal now looks pretty good.
Even if they were exactly the same pitcher, would you rather spend $220 million on a player who turns 27 in March or one who turns 31 in July?
Certainly Kershaw's signing last year helped Scherzer to his contract, just as any record deal lifts the water for those who follow. But no one is claiming Albert Pujols is a deal for the Angels. Kershaw is looking good for the Dodgers. And next year David Price, Jordan Zimmerman and Johnny Cueto could all be free agents and looking for mega deals.
Kershaw's contract could prove that rare monster deal that looks better with time. It already looks a little better today.
Get our Dodgers Dugout newsletter for insights, news and much more.
You may occasionally receive promotional content from the Los Angeles Times.