Dodgers, the richest team in baseball, looking at another bullpen game?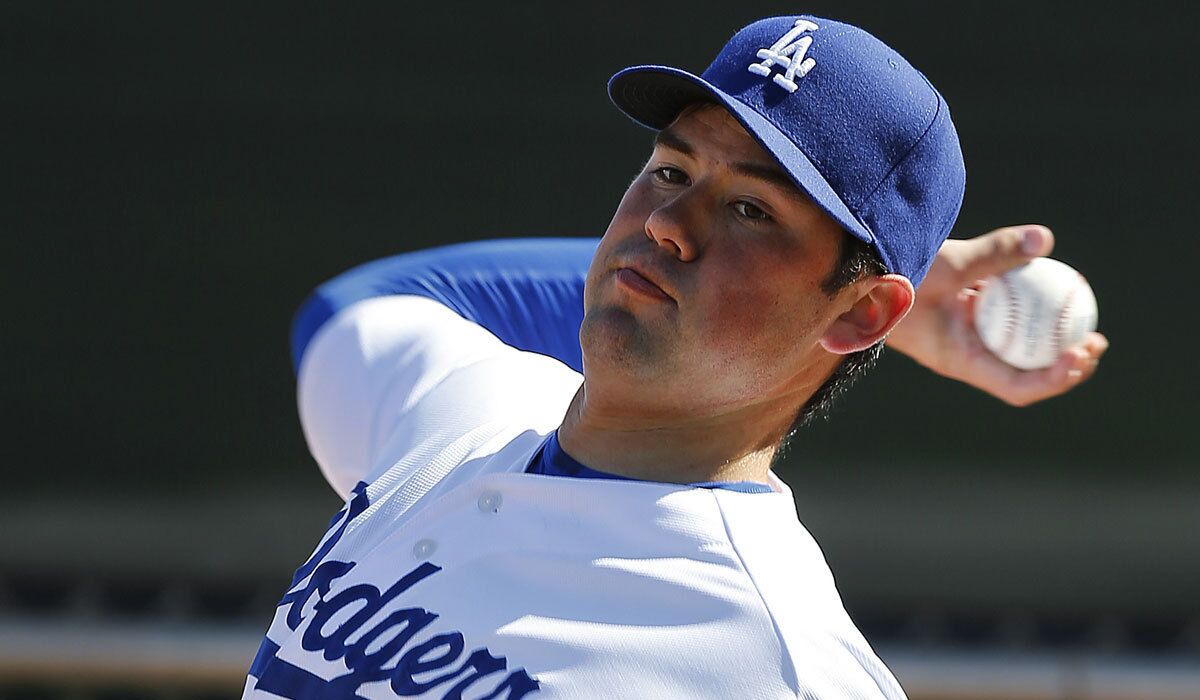 The picture must be out of focus, or at least the information skewed.
The Dodgers have the biggest payroll in North American sports history, approaching $300 million by some estimates. That's crazy money. You'd think a team with that kind of payroll would be awash in talent and unbelievable depth.
Only the Dodgers can't fill their rotation. For the second time this week, they're looking at a "bullpen" game on Saturday.
The Dodgers have yet to announce their starting pitcher -- in addition to their sudden love affair with secrecy -- because they simply don't have one. The richest team in sports history and they can't reach down and bring up a semi-reliable arm from the minors.
It was thought after Monday's ugly bullpen affair – seven runs in a four-hour, 13-minute game they still won – the Dodgers might call on rehabbing Brandon Beachy to make a start Saturday. But they shouldn't rush Beachy, coming off his second Tommy John surgery, and apparently will not.
"I don't think we're ready to just throw him in the fire," said Manager Don Mattingly.
Mattingly would not say who would get the start Saturday but admitted Zach Lee was a candidate. That sounds swell, what with Lee a former No. 1 pick who is 7-3 with a 2.30 ERA at triple-A Oklahoma City. Only Lee hasn't pitched for Oklahoma since May 29, going just three innings before being shut down because of tingling in his fingers.
He's made two five-inning rehab appearances this month, yet could be the Dodgers' best option. They may again start a reliever and have him throw two innings before hitting for him in the second inning and then hope Lee -- or someone -- can gave them at least five solid innings.
They've tried about everything else. Eleven pitchers have started for the Dodgers this season, not an unheard of amount, but other than the rotation regulars, none have proved effective.
Spot starts have been made by Scott Baker (two), David Huff, Juan Nicasio, Joe Wieland and Yimi Garcia. They combined to post a 7.60 ERA.
None of that is counting Mike Bolsinger and Carlos Frias, both originally fill-ins themselves, who started very well but are now looking as if their charms have run out. Frias is on the disabled list with lower back tightness, necessitating the demand for another starter.
The Dodgers placed themselves in this situation before the season began by building a rotation around two aces, Clayton Kershaw and Zack Greinke, and three guys they knew could not be counted upon to remain free of injury– Brett Anderson, Brandon McCarthy and Hyun-Jin Ryu.
McCarthy made four starts before undergoing Tommy John surgery and Ryu never made one before undergoing shoulder surgery. Anderson has pitched well, but he's already at 101 innings, which is the most he's thrown in five years.
None of the band-aids they collected in the off-season to add depth have panned out. Baker looked exceedingly hittable in his two starts. Wieland has a 5.53 ERA at Oklahoma City. Late addition Eric Surkamp took over for Garcia Monday and gave up four runs in 3 1/3 innings.
There's nobody else in the minors really worthy of bringing up now, unless Lee is actually sound. And you'd almost hate for him to finally make his major-league debut after not having pitched for Oklahoma for over a month.
Only that's what it's come down to. The richest team in sports has a giant hole in its rotation. Team President of Baseball Operations Andrew Friedman has understandably said starting pitching is their focus approaching the July 31 nonwaiver trading deadline.
But this is a situation of their own creation. With two starters down for the season, and two shaky replacements, it's not one going away soon. And it doesn't indicate a well-constructed staff, all that money or not.
Get our Dodgers Dugout newsletter for insights, news and much more.
You may occasionally receive promotional content from the Los Angeles Times.