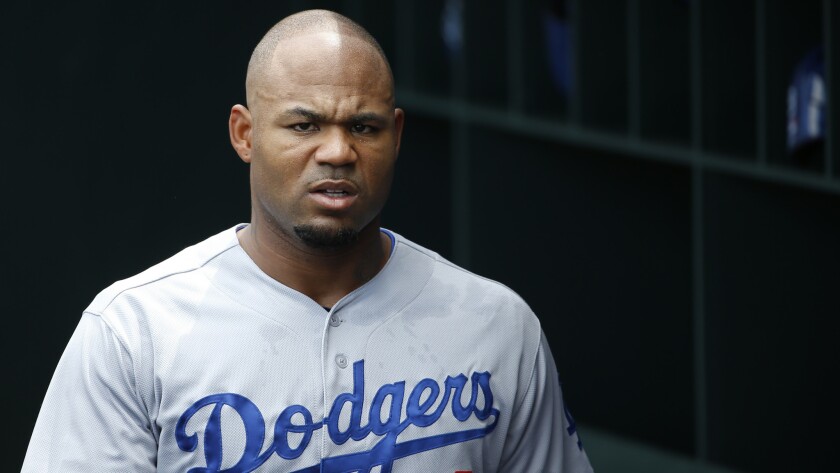 The Dodgers called up Jamie Romak from triple-A Albuquerque to replace Carl Crawford, who was placed on the disabled list because of a sprained left ankle.
This is the first major league call up for Romak, 28, who was batting .272 with 13 home runs and 30 runs batted in in Albuquerque.
Romak has played mostly third base this year, but can also play first base and the two corner outfield positions.
Romak's journey to the major leagues was a long one. The Canadian-born player was the Atlanta Braves' fourth-round pick in 2003.
Romak said he was notified of his promotion Wednesday morning.
"This is a dream come true," he said.
Romak was born London, Ontario. He said he grew up playing baseball and hockey with Jeff Carter, now of the Kings.
---