Matt Kemp might be a part-time center fielder for the Dodgers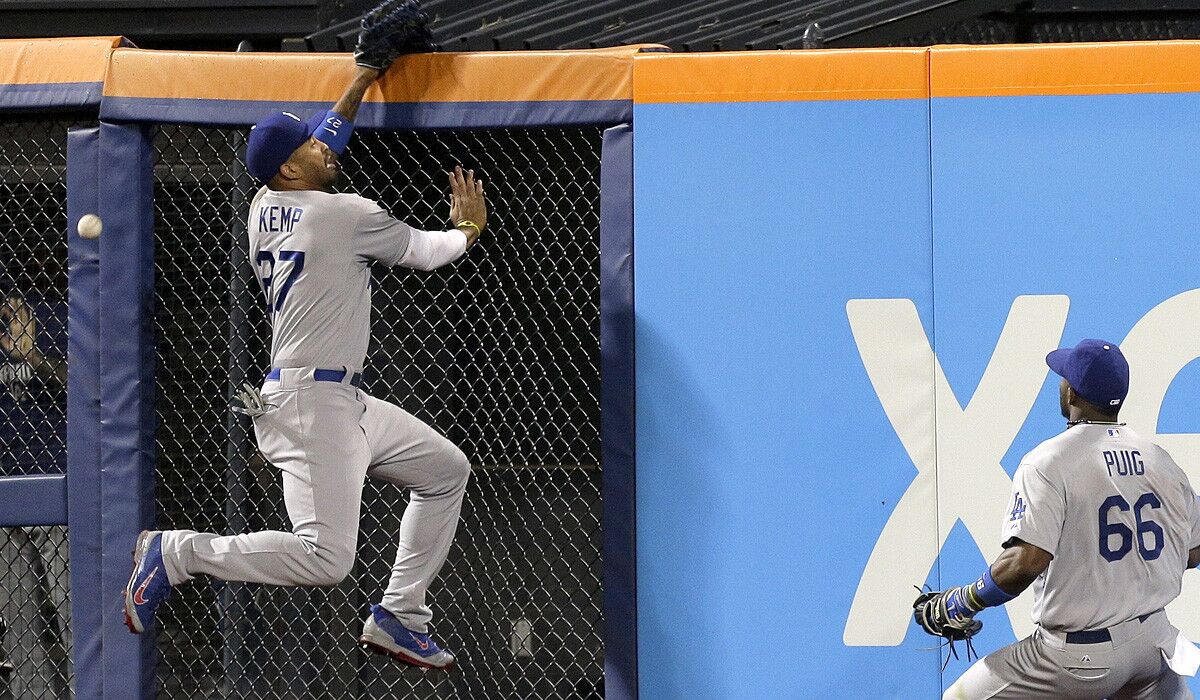 Reporting from Philadelphia —
Matt Kemp might no longer be the Dodgers' everyday center fielder.
A day after Manager Don Mattingly said Kemp lacked "the burst" he had before his off-season ankle operation, Andre Ethier started for the Dodgers in center field in their series opener in Philadelphia.
Whereas Mattingly explained that Hanley Ramirez was out of the lineup because he wanted to rest his shortstop for a day, the manager said Kemp's exclusion was because "center field has been a situation we continue to look at."
"We need to continue to get better out there," said Mattingly, who declared earlier this month that Kemp had established himself in center field the way Yasiel Puig had in right.
Kemp doesn't have any physical problems that would prevent him from playing, according to Mattingly.
Mattingly wouldn't say how playing time in center field would be divided between Kemp and Ethier.
Kemp acknowledged Thursday that his defensive play had to improve.
"I'm probably not getting as a good jump as I need to on some plays," Kemp said. "I have to keep working and practicing on my defense."
Get our Dodgers Dugout newsletter for insights, news and much more.
You may occasionally receive promotional content from the Los Angeles Times.