Dodgers' Clayton Kershaw progressing, scheduled for simulated game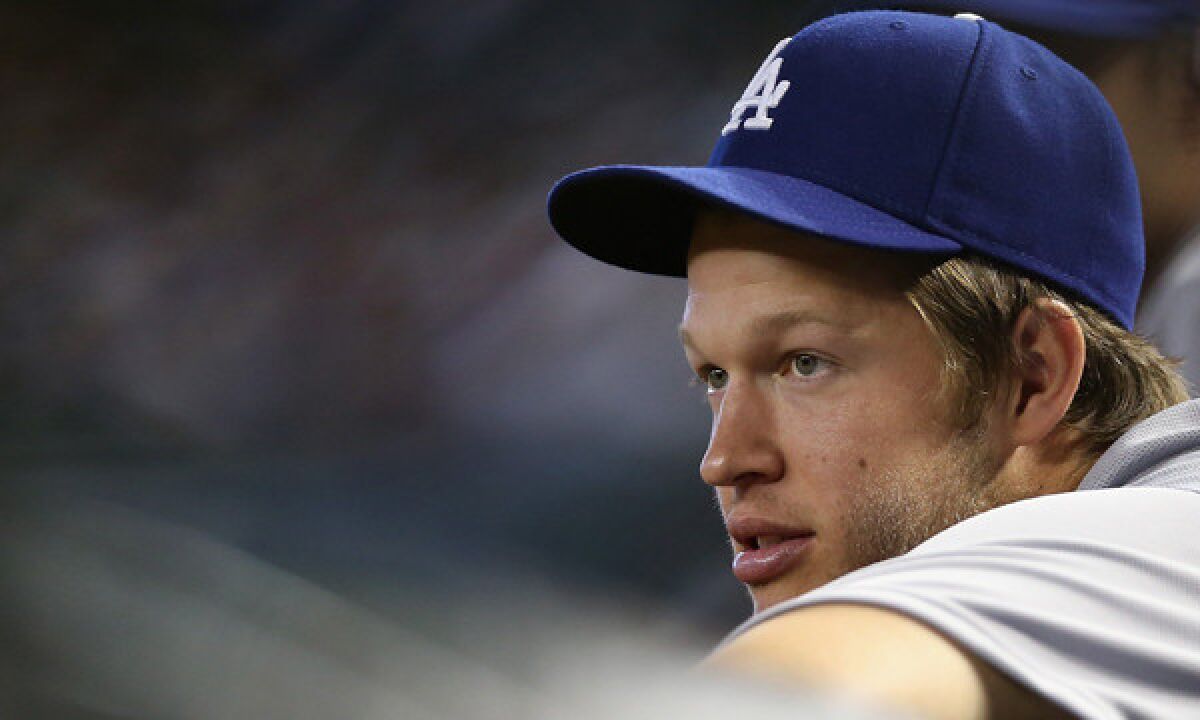 Progress sometimes may come in small increments, but it still makes for progress.
And the good news is that Dodgers ace Clayton Kershaw is making progress.
Kershaw has been on the disabled list since March 30 because of a strain on a back muscle.
Kershaw has been on a throwing program since suffering the injury, apparently in his Australia start, but Sunday he is scheduled to face hitters in a simulated game.
"That's good news, that he's going in the right direction," Manager Don Mattingly said.
Kershaw, the two-time National League Cy Young Award winner, has been on what the Dodgers called a submaximal throwing program, or as the rest of us call it, playing catch.
If Kershaw comes out of his Sunday effort OK, Mattingly was uncertain what would come next.
"It's probably too early for a timetable," Mattingly said. "He just seems to be stepping forward. But obviously as we get moving he's going to have to go out and throw somewhere."
Mattingly said he wasn't sure whether Kershaw would need more bullpen sessions, simulated games or some combination before going out on a rehab assignment.
Other injury updates:
--Catcher Tim Federowicz said his left wrist was sore after being hit by a Paul Goldschmidt swing Friday night, but he would be able to play. Drew Butera, however, is starting Saturday against Arizona.
--Brian Wilson threw 28 pitches in his first outing since coming off the disabled list Thursday in San Francisco and was held out of Friday's game, but Mattingly said Wilson was fine and the Dodgers were just being cautious and Wilson was available Saturday.
Also, it was time for Yasiel Puig to sit out in Mattingly's daily outfield shuffle.
Get our Dodgers Dugout newsletter for insights, news and much more.
You may occasionally receive promotional content from the Los Angeles Times.