Dodgers can only benefit from ending Don Mattingly uncertainty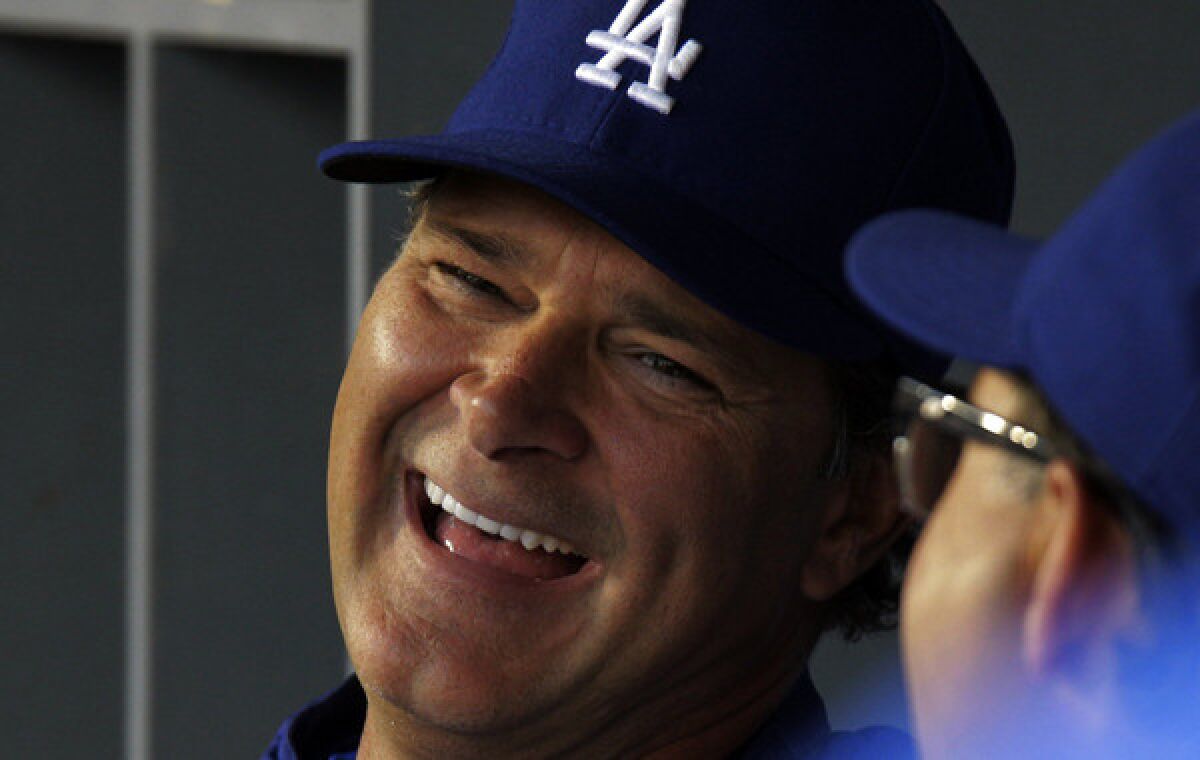 Well, that's over, mostly. They can always fire him whenever they get the itch, but at least the Dodgers have finally moved forward with their self-created Don Mattingly dilemma.
Mattingly, as you may recall, was not happy at the end of the season when he was facing yet another consecutive season of returning to the Dodgers as their lame-duck manager.
He made it clear in the awkward post-season news conference, that despite with the Dodgers advancing to the National League Championship Series automatically vesting his contract for another season, it did not mean he would be back.
Mattingly, understandably, felt he was past this "trying out" business and wanted to know whether the club believed in him or not. All very reasonable.
Now whether you believe he bunts too much or isn't aggressive enough or is too whatever, it would do neither the manager, the team nor the organization any good to leave Mattingly hanging with another one-year contract.
So word that the Dodgers and Mattingly have reached agreement on a three-year deal through 2016 is good news. A manager needs to feel secure and his players to recognize he is in charge. Pretty basic.
The Dodgers should have exercised an option on his contract for 2014 prior to last season but elected not to, hardly demonstrating great faith and commitment. And then when they got off to a bad start, Mattingly saying team President Stan Kasten warned him he could be fired if things weren't turned around.
They were, of course, and Mattingly ended up second in the N.L. manager of the year voting.
Mattingly kept his thoughts on the club's failure to extended him last spring private all season, but every frustration came pouring out in that uncomfortable post-season news conference. He looked like he needed a hug and a new contract.
Mattingly has had his learning-on-the-job moments, but they're becoming more rare. And the Dodgers are seemingly happy Tim Wallach has replaced Trey Hillman as his bench coach.
Time to move on, the team and staff in place, no one looking over their shoulder. Hugs all around.
Get our Dodgers Dugout newsletter for insights, news and much more.
You may occasionally receive promotional content from the Los Angeles Times.