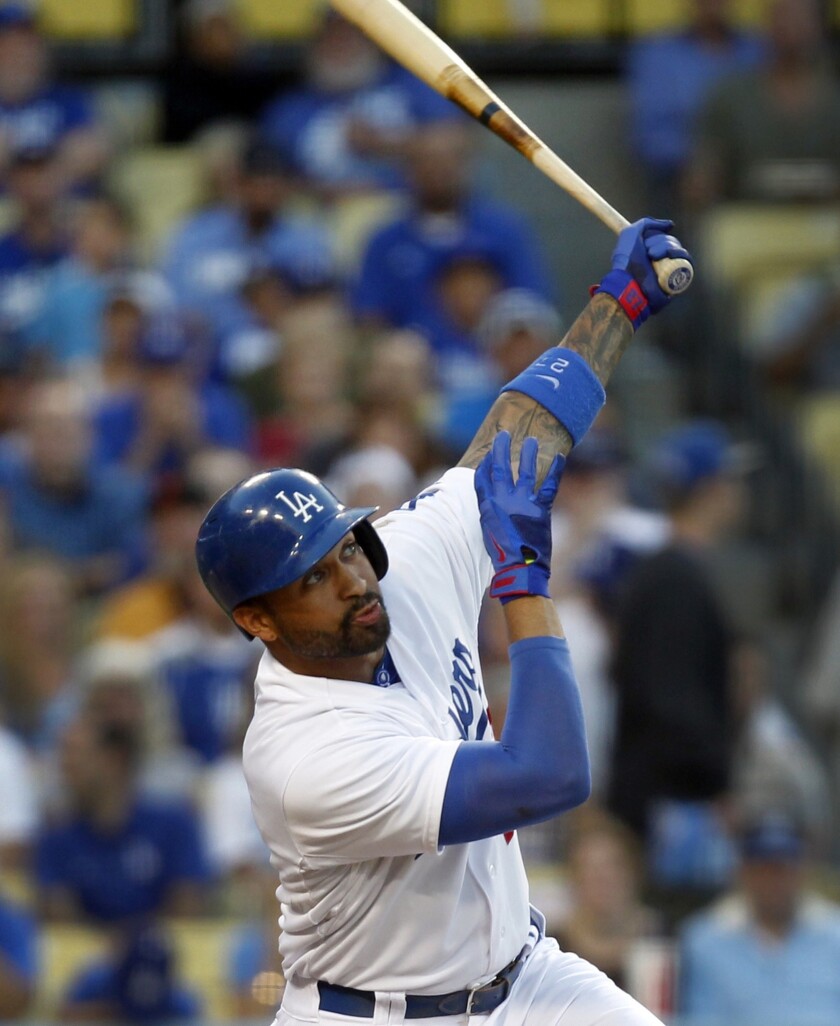 This post has been updated. See details below.
And then up on the horizon, outlined by a blazing sun, came Hanley Ramirez, Andre Ethier, Carl Crawford and Matt Kemp to the rescue!
OK, would you settle for Yasiel Puig? And Kemp in a reserve role?
The cavalry didn't exactly arrive in time for the Dodgers to take care of business in Arizona against the Diamondbacks on Monday, but at least there were echoes of reinforcements.
Ramirez (back), Ethier (foot), Crawford (back) and Kemp (hamstring) all remain out of the lineup. Puig, who Manager Don Mattingly said Sunday could be out anywhere from one day to three weeks with a sore hip but ended up pinch hitting Sunday, was back in the lineup.
[Update at 4:30 p.m.: Despite multiple reports that it was done, Mattingly said Kemp has yet to be activated. He said they would decided after batting practice. He is listed as a reserve on the lineup card.]
However, he was back in right field and not center, where he nearly took out half the infield Saturday charging in for a pop-up.
Kemp was somewhat oddly deemed healthy enough to pinch hit Monday but not start. Kemp has appeared in only one game since July 5, initially going on the disabled list with a sprained ankle. His comeback was pushed back when he then suffered a hamstring injury.
None of the other injuries to the regulars are supposedly serious, though Ethier has been using a walking boot, and only 12 regular-season games remain after Monday.
So the Dodgers will try to cut that magic number of four to clinch the National League West over the Diamondbacks in half Monday with Nick Buss in left, Skip Schumaker in center, Nick Punto at shortstop and catcher A.J. Ellis batting fifth.
The Dodgers have lost three consecutive games and eight of their last 11, but still have a 10½-game lead.
---