Dodgers rookie Walker Buehler gets through bullpen session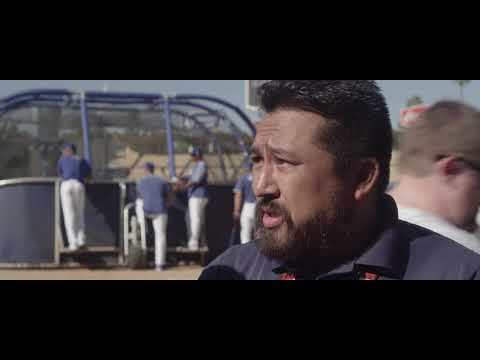 Los Angeles Times sports writer Andy McCullough and columnist Dylan Hernandez discuss the ever-changing Dodgers season and how look like the best team in the West. Maybe.
A crowd gathered in the Dodgers bullpen Tuesday afternoon as rookie Walker Buehler threw about 25 pitches in front of manager Dave Roberts, pitching coach Rick Honeycutt, president of baseball operations Andrew Friedman and members of the training staff.
It was a higher intensity outing than a brief assignment over the weekend, and it bode well for Buehler's impending return from the microfracture to his ribs that has sidelined him since June 8. Buehler is slated to throw another bullpen session Thursday, which would likely be followed by a simulated game and a minor league rehab outing.
"I want to get going as fast as possible," Buehler said. "But per usual, people with a higher paygrade have a long-term plan, and we'll go with that."
He added: "I think we're all on the same page. Me saying they're slowing me down is not like a negative thing. I'm 23. Sometimes they've got to protect me from myself a little bit. That's what they do."
Buehler (4-1, 2.81 earned run average) has thrown 64 1/3 innings between the majors and the minors this season. The Dodgers are monitoring his usage closely.
Buehler indicated he has made significant progress in his recovery since his last outing, which occurred two weeks after getting hit in the ribs with a line drive. He still felt some stiffness when throwing early in sessions, but nothing compared to the discomfort when he first went on the disabled list.
"Against Atlanta, I couldn't breathe," Buehler said. "For a week or so after the Atlanta game, I had problems with everyday movements, getting out of bed. Stuff like that sucked. But now I'm lifting pretty close to normal and moving pretty good, so I just want to feel it out."
Chris Taylor could return to the lineup Thursday
Chris Taylor ran before Tuesday's game, but "there's still something in there" with his left hamstring, Roberts said. Taylor has not started in the field since Wednesday. Roberts suggested Taylor could play the field Thursday.
He has remained a weapon on the bench as a hitter, with a two-run double against New York Mets ace Jacob deGrom on Saturday and a home run against the Chicago Cubs on Monday.
"It's a luxury having him on the bench," Roberts said.
Short hops
Right-handed reliever Pedro Baez (biceps tendinitis) threw a 20-pitch bullpen session at about 70% effort, Roberts said. Baez has been on the disabled list since June 15. He is scheduled to throw another session Friday. ... Left-handed reliever Tony Cingrani (shoulder soreness) is expected to throw a bullpen session Wednesday.
Twitter: @McCulloughTimes
Get our Dodgers Dugout newsletter for insights, news and much more.
You may occasionally receive promotional content from the Los Angeles Times.