Tests show no serious injury to Matt Kemp's knee and jaw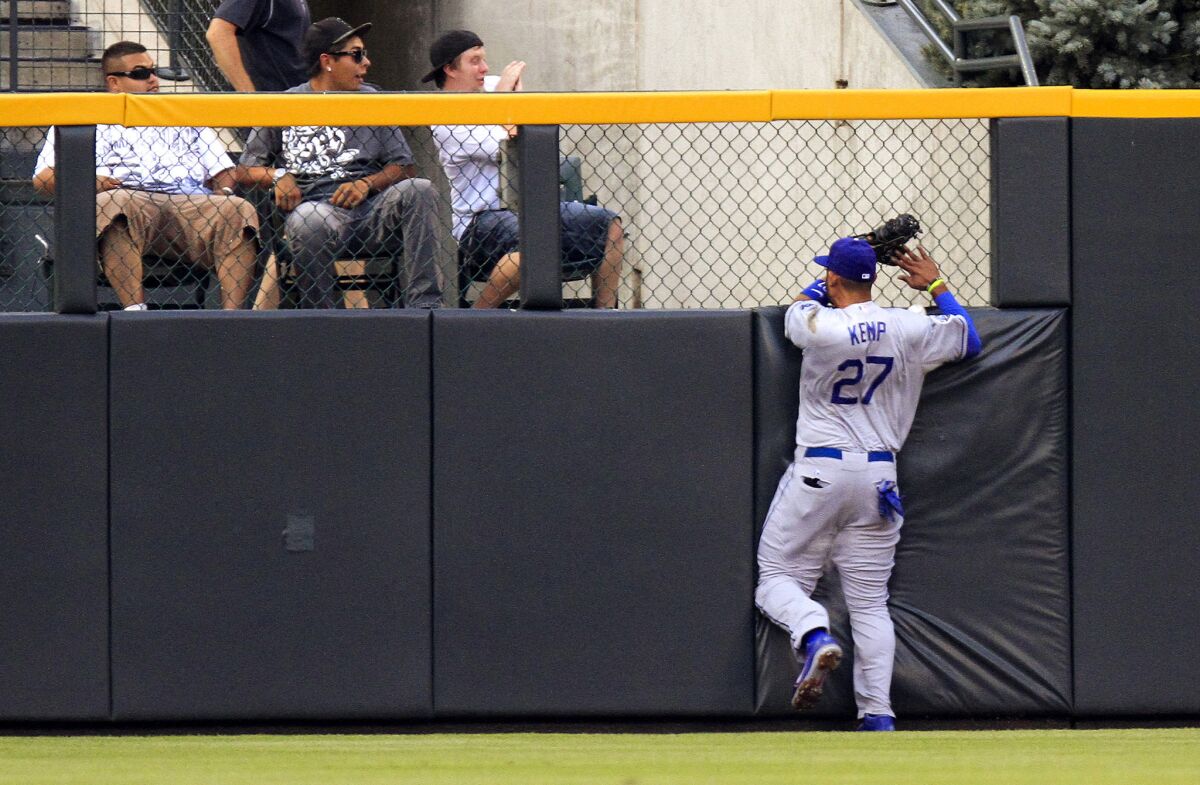 When you're struggling, good news can be what you might call difficult to come by. At the moment for the Dodgers, it seems about as common as a red diamond.
Still, the Dodgers definitely received some before their Wednesday afternoon game against the Rockies.
The MRI exam on Matt Kemp's knee showed only a bone bruise, and the CT scan on his jaw came back clean.
And when was the last time any Dodger went 2-for-2?
Kemp crashed full speed into the center-field wall at Coors Field on Tuesday. He dropped to the warning-track turf like he'd just received a right cross from Manny Pacquiao.
Kemp, however, ultimately shook off the collision and remained in the game. When the next hitter dropped a blooper in front of him, Kemp made a diving attempt at the ball. One batter later, however, he finally succumbed to his aching body parts and left the game.
The Dodgers said he bruised his left knee, and not the right one as they originally announced. Manager Don Mattingly said after Tuesday's game he did not expect Kemp to play Wednesday.
ALSO:
It gets worse: Matt Kemp injured as Dodgers fall to Rockies
Dodgers need to play Hanley Ramirez at third, Luis Cruz at short
Dodgers payroll for 2013 already $100 million more than this season
Get our Dodgers Dugout newsletter for insights, news and much more.
You may occasionally receive promotional content from the Los Angeles Times.