Dodgers' Clayton Kershaw finishes second for NL Cy Young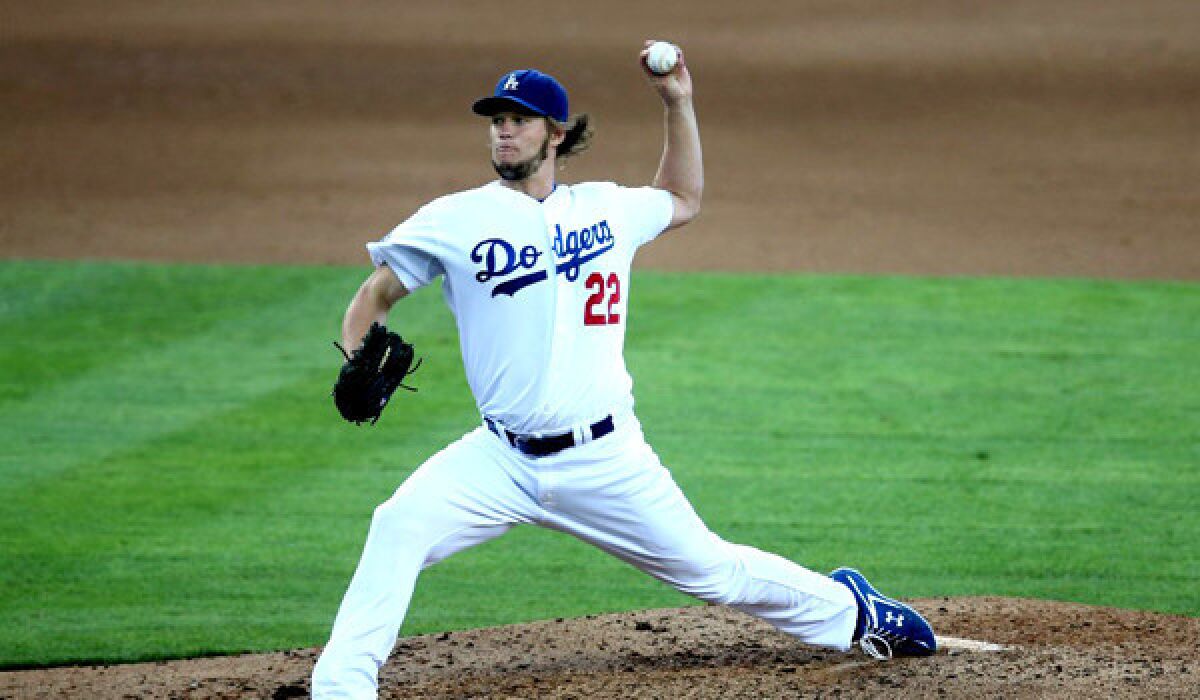 That Clayton Kershaw, he's really slipping.
A year ago he was the National League Cy Young winner. This season, he could only manage to finish second. What next, he drops all the way down to third?
The Baseball Writers Assn. of America announced Wednesday that New York Mets knuckleballer R.A. Dickey had won its NL Cy Young award for 2012, Kershaw coming in second and the Washington Nationals' Gio Gonzalez third.
The three had previously been announced as finalists. The winners were announced live Wednesday on the Major League Baseball Network.
Detroit's Justin Verlander, that other slacker, also could not repeat as the Cy Young winner, finishing second in the American League voting to Tampa Bay's David Price, with the Angels' Jered Weaver finishing third. Price won by just four points (153-149).
The AL voting was the closest since 1969 when Detroit's Denny McClain and Baltimore's Mike Cuellar tied, the final year voters could cast only a single vote.
Kershaw had a dominating season in 2011 (21-5 record, 2.28 ERA, 1.02 WHIP) to capture the NL Cy Young as a 23-year-old left hander. His numbers last season were not quite as jaw-dropping, but were still highly impressive (14-9, 2.53, 1.02).
Kershaw put last season's numbers together despite pitching with plantar fasciitis, and at the end, with a strained hip.
If his won-loss record was off, he still led the NL in ERA and WHIP and finished just one strikeout behind Dickey. No Dodgers pitcher has won consecutive Cy Young awards since Sandy Koufax (1965-66, the last two years there was only one award for both leagues).
Dickey, 38, became the first knuckleballer to win a Cy Young. He was the runaway winner, earning 27 of the 32 first-place votes and finishing with 209 points. Kershaw edged Gonzalez 96-93 and received two first-place votes.
Kershaw became the eighth reigning Cy Young winner to finish second the following season. The complte BBWAA voting results of the 32 voters can be viewed here. Each votes first through fifth. Kershaw did not appear on two ballots at all, the U-T San Diego's Bill Center and Hoy's Alvin Valdez in Miami.
RELATED:
Daily Dodger in Review: Mark Ellis, security blanket at second
John Valentin, Chuck Crim join Dodgers 2013 coaching staff
---
Get our Dodgers Dugout newsletter for insights, news and much more.
You may occasionally receive promotional content from the Los Angeles Times.