Examining the Dodgers' resolutions for the new year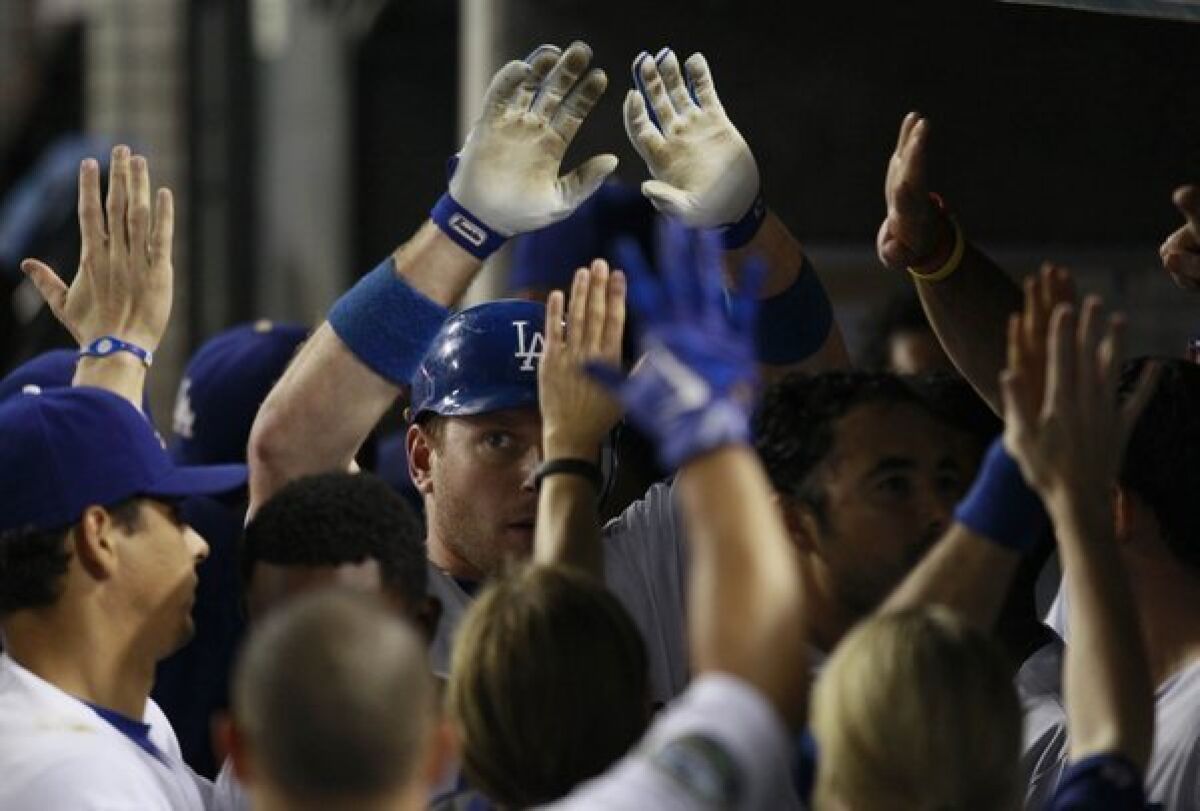 I'd like to start this by resolving that this will be my last cheap resolutions post. At least until I'm desperate for material to start the next year.
Otherwise, here are some 2013 new year's resolutions for the Boys in Blue:
Juan Uribe: Eat three meals a day. To eat only three meals a day.
Andre Ethier: To remember how I hit .279 against left-handers in 2007.
Magic Johnson: Not to be found sitting next to Frank McCourt at next season's opener.
Luis Cruz: To remember walks really are allowed. Anyway, that's what A.J. Ellis keeps telling me.
Javy Guerra: Remind the Dodgers how I saved 21 of 23 games in 2011.
Tommy Lasorda: Discover one more L.A. Italian restaurant. Where I can get comped.
Josh Beckett: To mix in a smile.
Sam Fernandez: After 30 years as team lawyer, to finally write "How I Survived."
Ronald Belisario: Wait, what, it's already new year's? Even in Venezuela?
Hanley Ramirez: Admit I'm no longer really a shortstop.
Don Mattingly: To bunt less. Ha-ha, just kidding.
Eric Collins: Attend a home game.
Chris Capuano: Still be a Dodger.
Zack Greinke: To love the media.
Ned Colletti: Never be seen again wearing my Giants NLCS ring.
Mark Ellis: Not to have any disgusting surgeries I'd never heard of before.
Blake Hawksworth: Remind the Dodgers I'm still alive.
Stan Kasten: To stop being confused with Peter Boyle. The guy's been dead for five years.
Kenley Jansen: Experience a full season without any heart issues.
Dee Gordon: Gain 10 pounds of pure muscle. OK, five pounds. Well, at least a couple.
Matt Kemp: To be the greatest all-around player in the game.
Peter Guber: To write "How to Look 30 Years Younger."
Brandon League: Have the Great Tat Challenge with Justin Sellers.
Vin Scully: Eat fewer cookies.
Adrian Gonzalez: To truly believe in myself.
Chad Billingsley: Avoid elbow surgery.
Mark Walter: Buy AEG. And USC, Warner Bros. and maybe Eli Broad.
A.J. Ellis: Snarl at bloggers who ask dumb postgame questions.
Clayton Kershaw: To keep it going.
ALSO:
Daily Dodger in Review: Tim Federowicz, the backup in waiting
Frank McCourt buys a little $50-million crash pad on Fifth Avenue
Dodgers exploring rewards program for using social media sites
Get our Dodgers Dugout newsletter for insights, news and much more.
You may occasionally receive promotional content from the Los Angeles Times.