Dodgers, Time Warner Cable have a deal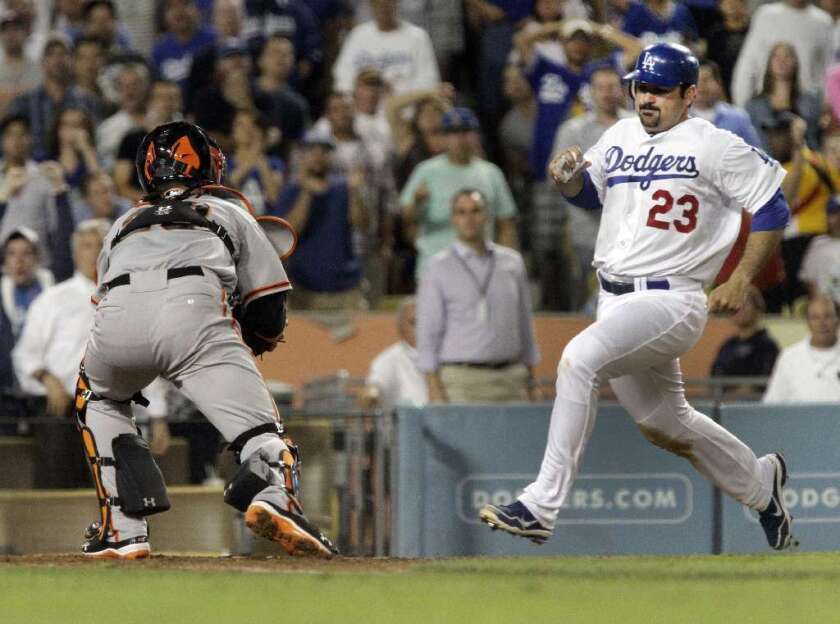 The Dodgers have agreed with Time Warner Cable on a new television contract that will provide the team with a channel of its own, according to two people familiar with the deal but not authorized to discuss it.
Time Warner Cable now has secured the television rights to the two most popular teams in Los Angeles — the Dodgers and the Lakers — within two years.
The Dodgers' deal is expected to be finalized and announced Thursday. The team has not yet submitted the deal to Major League Baseball for approval, but the control of the channel is expected to rest with the Dodgers' owners rather than with Time Warner.
The Dodgers had no comment.
The Dodgers' current contract with Fox Sports expires after the 2013 season. The team had discussed a new deal with Fox last fall, worth at least $6 billion over 25 years. However, as MLB and the Dodgers debated how much of that money would have to be contributed to baseball's revenue-sharing program, the Fox exclusive negotiating window expired, enabling Time Warner to initiate negotiations with the team.
Fox was believed to be willing to restructure its offer but was not believed to be willing to significantly raise the amount. The Time Warner Cable deal is believed to be worth between $6 billion and $7 billion.
Fox Sports launched a second local cable channel — now called Prime Ticket — to carry the Dodgers in 1997. Fox Sports previously lost rights to Lakers games to Time Warner Cable, and the departure of the Dodgers would leave Fox with the Angels, Clippers, Ducks and Kings as the anchor teams for two channels.
Bloomberg News first reported an agreement had been reached.
ALSO:
Dodgers' annual community caravan starts Monday
Dodgers leaning toward TV deal with Time Warner Cable
Dodgers' Matt Kemp aims for opening day, not opening of camp
---
Get our Dodgers Dugout newsletter for insights, news and much more.
You may occasionally receive promotional content from the Los Angeles Times.