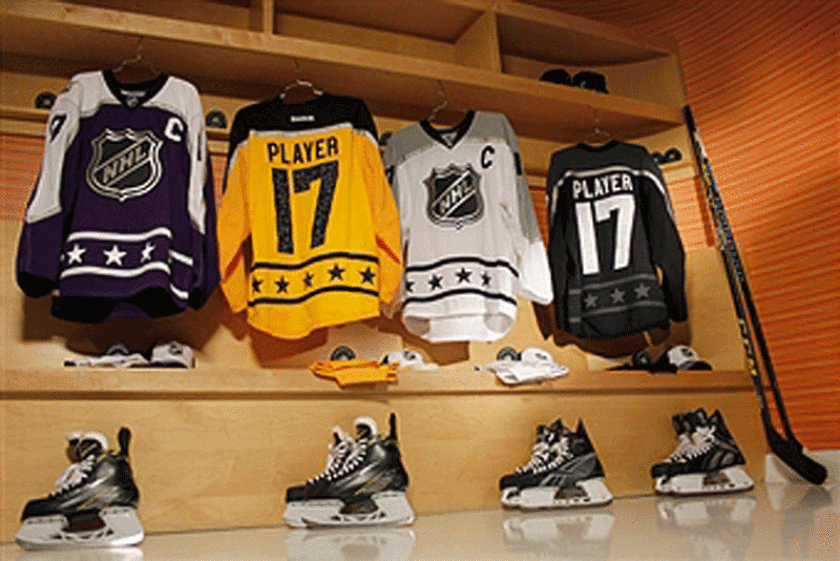 The NHL All-Star Game will take place on Jan. 29 at 12:30 p.m. PST at Staples Center, and the jersey the teams will wear will pay tribute to the league's Staples Center tenant, the Kings.
The game will be a three-game tournament, played in a 3-on-3 format, featuring teams representing each NHL division. The four All-Star teams – the Atlantic, Central, Metropolitan and Pacific – will wear jerseys that feature colors worn by the Kings during their 50-year history: purple, gold, black and white.
The Pacific Division (featuring the hometown Kings) will wear the black jersey. The Atlantic Division will wear gold, the Central Division will wear purple and the Metropolitan Division will wear white. Each jersey features a band of stars that is reminiscent of the uniforms worn in NHL All-Star Games from 1989-91. Each of the 10 stars represents a decade in the 100-year history of the league.
Also, the custom font for the numbers and player names is inspired by the letters in the iconic Hollywood sign.
---