What we learned in the NHL last week: Quenneville shouldn't be scapegoat for Blackhawks' problems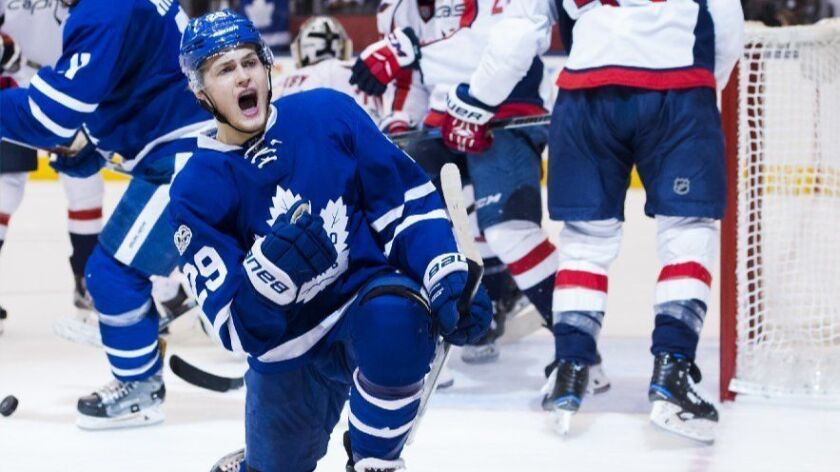 What we learned from the last week in the NHL:
Another coach takes the fall for a bad team
Joel Quenneville's firing by the Chicago Blackhawks was stunning, yet also inevitable. The three-time Stanley Cup-winning coach had often clashed with general manager Stan Bowman, especially over Bowman's trust in Barry Smith — who's now an assistant to 33-year-old Jeremy Colliton. Quenneville might have run out of motivational ploys but the Blackhawks decline is on Bowman, who was burdened by salary-cap considerations but made some questionable trades and did nothing last summer to improve a team that had not reached the playoffs for the first time in a decade. Quenneville, whose 890 victories rank second to Scotty Bowman's 1,244, can take his pick of jobs if he wants to work. He was the second coach fired this season; the Kings beat the Blackhawks by a few days when they fired John Stevens and designated Willie Desjardins the interim coach. They're also discovering an under-talented roster is their real problem.
NHL got off cheap in concussion settlement
Attorneys for players who claimed the league had failed to protect them from or warn them about the effects of head trauma reached a tentative settlement with the NHL on Monday. The payout will be a modest $22,000 per player, plus neuropsychological testing paid by the league and access to a fund that will provide each with up to $75,000 for medical treatment. It also created a $3.5-million "Common Good Fund" for retired NHL players in need. The NHL admitted no liability and retained the right to opt out of the agreement if "fewer than all players who filed claims or retained counsel participate in the settlement." Players have 75 days to opt in; those who weren't part of the suit can still file personal injury suits. The suit named 146 players, with 172 others listed as unfiled clients. A claims panel has approved payments of more than $577,000 to former NFL players, with many other cases pending.
Clock is ticking on standoff with William Nylander
According to Hockey Night in Canada reporter Elliotte Friedman, the Toronto Maple Leafs have asked prospective trade partners what they'd offer for forward William Nylander, a restricted free agent who is unsigned. Nylander, who had 61 points in each of the last two seasons, must sign an NHL contract by 5 p.m. EST on Dec. 1 or he won't be able to play in the league the rest of this season. Toronto general manager Kyle Dubas reportedly prefers to re-sign Nylander but it makes sense for him to explore his options in case the impasse stands.
There's no privacy anymore
Players rip coaches all the time. Coaches roast players all the time. But the Ottawa Senators who were caught on video ripping teammates and assistant coach Marty Raymond during an Uber ride in Arizona were foolish to think no one would find out about their criticism, which included Matt Duchene saying he hadn't paid attention in Raymond's meetings for three weeks. The driver was wrong to release the video but players should have known it would become public in this connected world and should have saved their barbs for a private setting. The Senators are a mess on every level, with no improvement in sight.
A glimpse of good emerged from a tragedy
The Washington Capitals generously planned to donate their half of their 50/50 raffle proceeds last Wednesday to the Jewish Federation of Greater Pittsburgh, which is aiding those affected by the murder of 11 people at the Tree of Life Synagogue in Pittsburgh. The jackpot climbed to $38,750, with the winner to get $19,375. But the winner, a Capitals season ticket holder, waived his right to the money so it would all go to the Jewish Federation. "Look, I could never write that check by myself. But it was easy. It was simple. It was the right thing to do," he told the Washington Post, which granted him anonymity because he wanted to keep attention focused on the tragedy.
---
Get the latest on L.A.'s teams in the daily Sports Report newsletter.
You may occasionally receive promotional content from the Los Angeles Times.