Q&A: How Calabasas coach Thomas Cassidy regained his love for baseball after witnessing terror
Thomas Cassidy, a 30-year-old Calabasas High baseball coach, took his girlfriend to Las Vegas to enjoy country music at the Route 91 Harvest Festival on the night of Oct. 1, 2017. They were standing close to the stage, their best observation spot yet over three nights, when they decided to visit the concession stand just before singer Jason Aldean began his performance.
"We were in line to get a drink and all of a sudden you heard these loud noises," Cassidy said. "You didn't know if they were gunshots or firecrackers. You start looking around and seeing people going down and then realize it was gunfire."
So began a journey of witnessing the deadliest mass shooting by a single gunman in American history, with more than 1,000 bullets fired, 58 dead and more than 450 wounded.
Weeks later, Cassidy would be having lunch with a friend and his leg wouldn't stop twitching. Months later, he'd quit as baseball coach. He was suffering from the kind of mental health issues a soldier might experience after a firefight.
Six years later, his girlfriend is now his wife. They have a 2-year-old daughter, he's back as head coach at Calabasas and also the athletic director.
It's Mental Illness Awareness week beginning Sunday, and Cassidy discussed what he went through trying to overcome what he saw, heard and experienced.
"It was a terrible, horrible experience, but I've come out on the other side," he said.
Can you describe the scene?
"I remember just ducking next to the counter and I grabbed my wife. We got underneath the cash register. And peeked out. You were seeing waves of people going down. My parents were there, too. I got my mom on the phone and told them we were hiding like them. Someone eventually got us and told us to run out the back way. That was the same path my parents were on. This poor woman fell out of her wheelchair. We were running down the street and some people came out of a condo complex and said they needed help, that there were a lot of people shot in there. We went in there. I saw dead bodies and held down wounds, trying to get them to stop bleeding. It was utter chaos. They asked me and my dad to help carry someone out to a car. Every person in that room was covered in blood head to toes. Cars were pulling up and we're loading people. There were sirens everywhere. We all had blood on our clothes. In the morning, we got on a flight home. It was so surreal."
How did you deal with the aftermath?
"I came to school on Tuesday. I was completely numb. I didn't know what to make of it. I had someone reach out in the mental health field and offered to come talk to me. I took him up on it and, honestly, I had my morning call today. I talk to him once a week on my way to work just to talk about what's going in my life. There's things that arise over time that bring you back to that stuff. For the first few months up to a year, I was numb and trying to process. After a year, I ran out of gas from the numbness and surviving. That's when I really started dealing with a heavy depression. I was struggling mentally. I really felt that I couldn't do the baseball job to the level I wanted to. I needed to take a step back and try to find myself. I felt I was starting to resent baseball and was a young guy who loved baseball and wanted to coach baseball but felt if I kept going, I would have hated it and stopped coaching."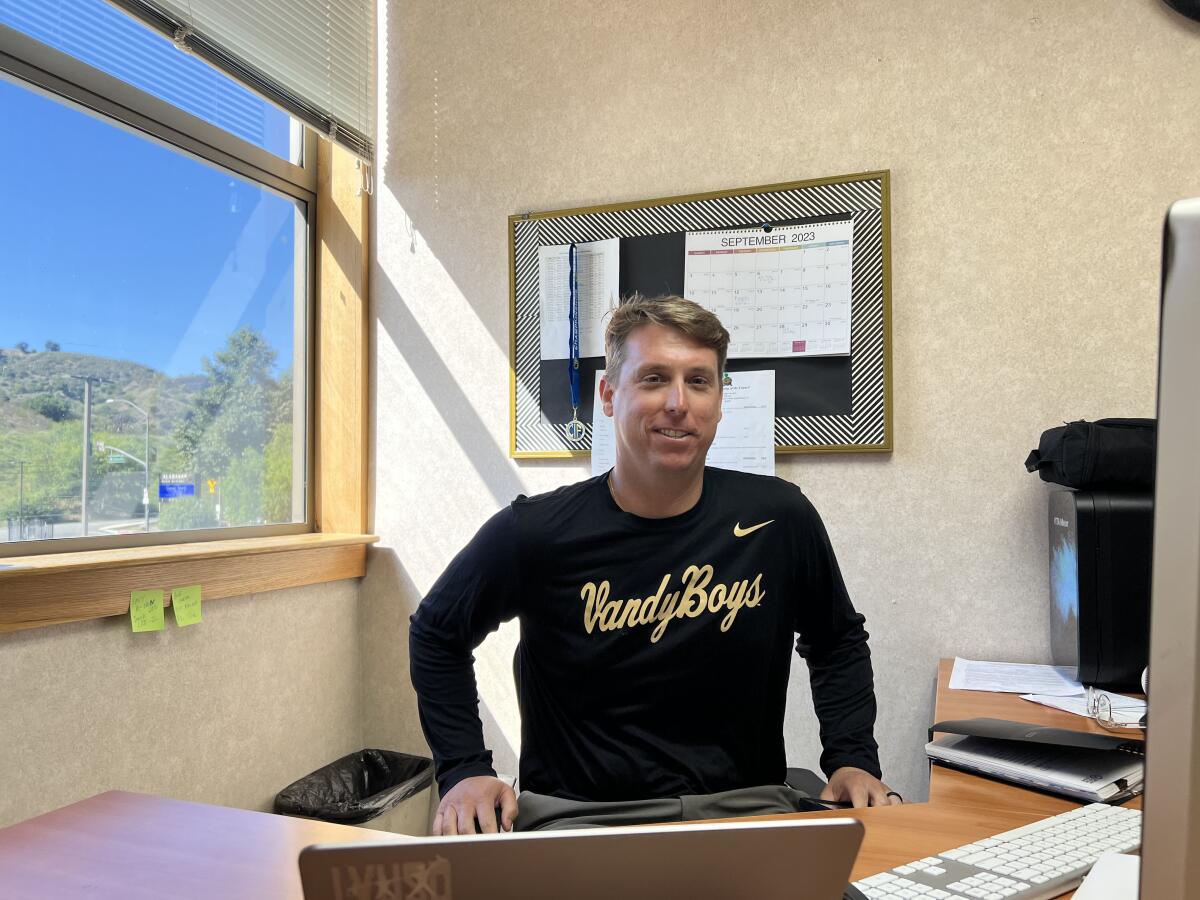 Did the birth of your daughter in 2021 help change things?
"I love being a dad and it changed perspectives. The shooting in general changed perspectives for me. I really don't sweat small stuff. I've been able to identify in my life what is important. It's helped me as a coach with my message to players. It's really about being a good person, having your priorities in life and doing the things you want. I learned in the blink of an eye, everything can change and/or end."
How do you help players?
"I'm a big advocate of mental health and getting help. I feel fortunate to have gotten and continue to get help. I think it's important and when needed, people shouldn't hesitate to get help. It's hard to ask. Those days following, I was struggling. The person I talked to reached out to me. I often wonder if they hadn't reached out if I would have gone myself. I'm forever grateful. In a lot of ways, it saved my life. I don't think I'd be sitting in the position I am without the help I received."
Is your love for baseball back?
"Yes. I do thank coach [Shaun] Kort for getting me back. I was hesitant. It was good to come back in a different role and helped me not being the head coach and fall in love with baseball again. When he moved on, it felt right when I applied and they told me I got the job again. It was a real emotional moment. I went through this traumatic event, suffered setbacks and with the help of people around me to battle back and get to the position I was before, was a proud, full circle moment for me."
Why are you so honest about your experience?
"When students ask, I always share. It's an opportunity for players to get to know me better. Yeah, I'm a baseball coach, but I'm here to support their development in life."
Get our high school sports newsletter
Prep Rally is devoted to the SoCal high school sports experience, bringing you scores, stories and a behind-the-scenes look at what makes prep sports so popular.
You may occasionally receive promotional content from the Los Angeles Times.