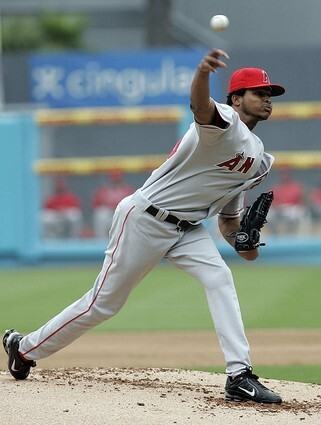 6 Images
Dodgers Sweep Angels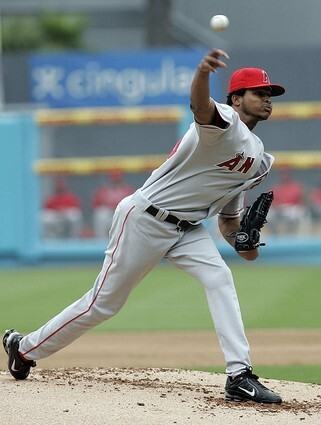 Angels' Ervin Santana pitches against the Los Angeles Dodgers during the first inning.
(Francis Specker / AP)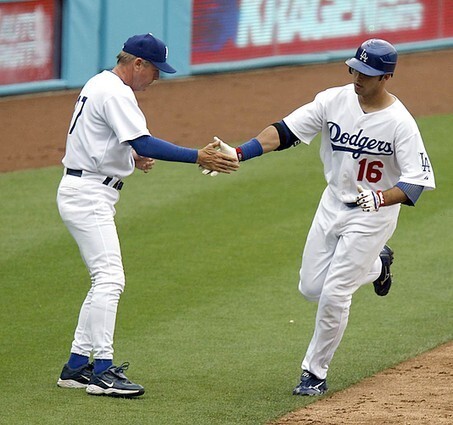 Dodgers' Andre Ethier gets congratulated by third base coach, Rich Donnelly, following his first inning three-run homer against the Los Angeles Angels of Anaheim at Dodger Stadium on Sunday.
(Myung J. Chun / LAT)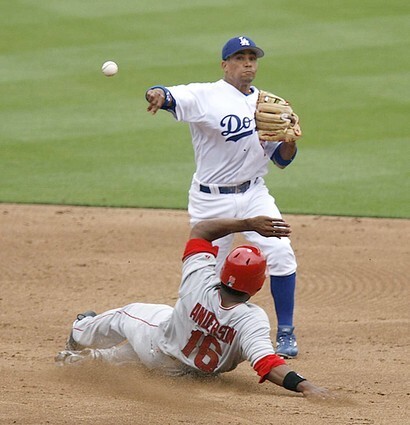 The Angels' Garret Anderson slides into Dodgers' Rafael Furcal in an attempt to break up a third inning double-play.
(Myung J. Chun / LAT)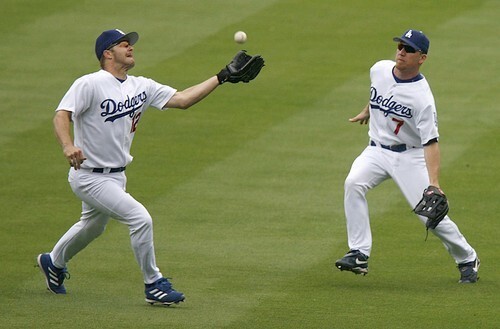 The Dodgers' Jeff Kent (left) and J. D. Drew go after a pop fly by the Angels' Orlando Cabrera in the fifth inning.
(Myung J. Chun / LAT)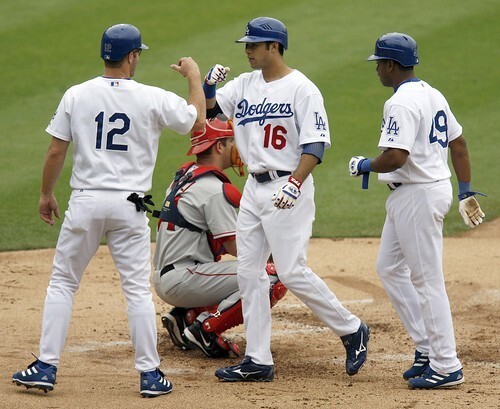 Andre Ethier (16) gets congratulated at home plate by teammates Jeff Kent (left) and Willy Aybar following his three run homer.
(Myung J. Chun / LAT)
Angel center fielder Tommy Murphy makes a diving catch of a fly ball hit by Los Angeles Dodgers' Ramon Martinez during the seventh inning.
(Francis Specker / AP)