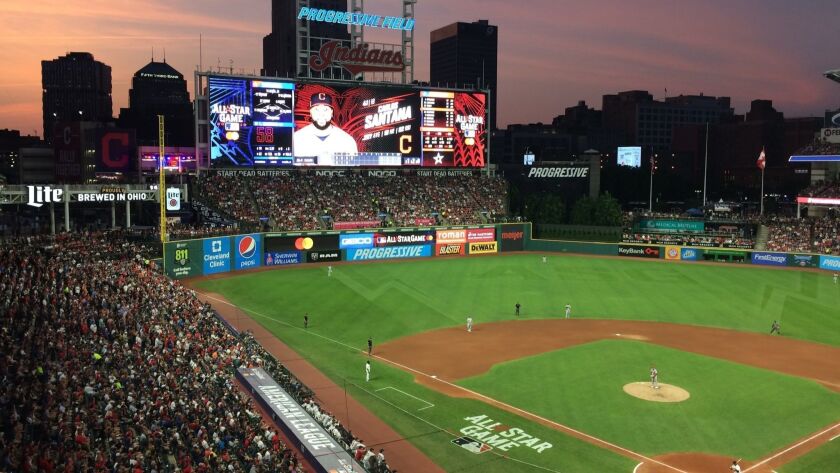 Jeff McNeil is one of the faces of the franchise for the New York Mets.
But when the National League's leading hitter came up to bat during his first All-Star game on Tuesday night, it wasn't his face that appeared on the giant scoreboard at Progressive Field in Cleveland.
Instead, the mug of Mets teammate and fellow All-Star Jacob deGrom appeared next to McNeil's name.
"That was tough, to see deGrom's picture up there. I didn't really like that," said McNeil, who flied out in his only plate appearance.
"I wanted to see my picture up there. I know my family did too. What are you going to do, I guess, but I don't think that should happen."
That wasn't the only scoreboard miscue during the game. The names of Colorado's David Dahl and the Chicago Cubs' Willson Contreras were misspelled (Davis Dahl and Wilson Contreras). In addition, Dodgers star Cody Bellinger and Arizona's Ketel Marte both had Atlanta Braves logos next to their names when the starting lineups were shown.
Sign up for our daily sports newsletter »
But McNeil ended up putting a positive spin on the gaffes.
"That gives me motivation to make it next year," he said. "Maybe next time, they'll get my picture right."
The Associated Press contributed to this report.
---