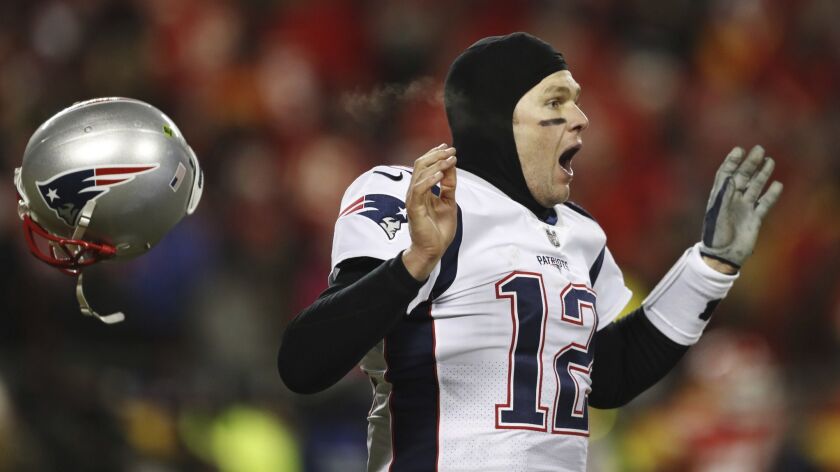 New York Mets fans will hold a rally Tuesday night to protest against Tom Brady's attempt to trademark the nickname "Tom Terrific."
The original — and only, as far as many folks are concerned — "Tom Terrific" is Tom Seaver, the Hall of Fame pitcher who won a World Series with the Mets in 1969 and three National League Cy Young Awards during his 20-year career. Seaver, 74, has been diagnosed with dementia and has retired from public life, his family announced in March.
Seaver never trademarked his famous nickname. Late last month, Brady's TEB Capital — which already owns a bunch of trademarks for "TB12" — filed for a federal trademark registration for use of "Tom Terrific" on such items as trading cards, posters, printed photographs and shirts.
Mets fans eventually learned of the New England Patriots quarterback's move and are not pleased.
Sign up for our daily sports newsletter »
"He's not getting his cheating, ball-deflating paws on 'Tom Terrific.'" Dom D'Angelo, 55, told the New York Post in an article that was published Sunday. "Go back to Boston and get your own ... name, Brady."
Ronaldo Sosa, 52, said in the same article, "Go back to deflating footballs, you jerk."
On Monday, the Mets addressed the matter with the U.S. Patent and Trademark Office, via Twitter.
"Hey @uspto, with all due respect to @TomBrady...There's only one #TomTerrific to us," the Mets said in a tweet that included a photo of Seaver.
Another upset Mets fan, Sammy Musovit, is hosting Tuesday night's rally at Sojourn, his restaurant on the Upper East Side. He expects 50 to 100 fellow fans to attend and destroy any Brady memorabilia they can find, according to the Post.
"He's not original terrific," Musovit, 55, said of the six-time Super Bowl champion. "That's Tom Seaver. He's stealing the name. It's a low blow."
Twitter: @chewkiii
---