Chivas USA and Coach Robin Fraser disciplined by MLS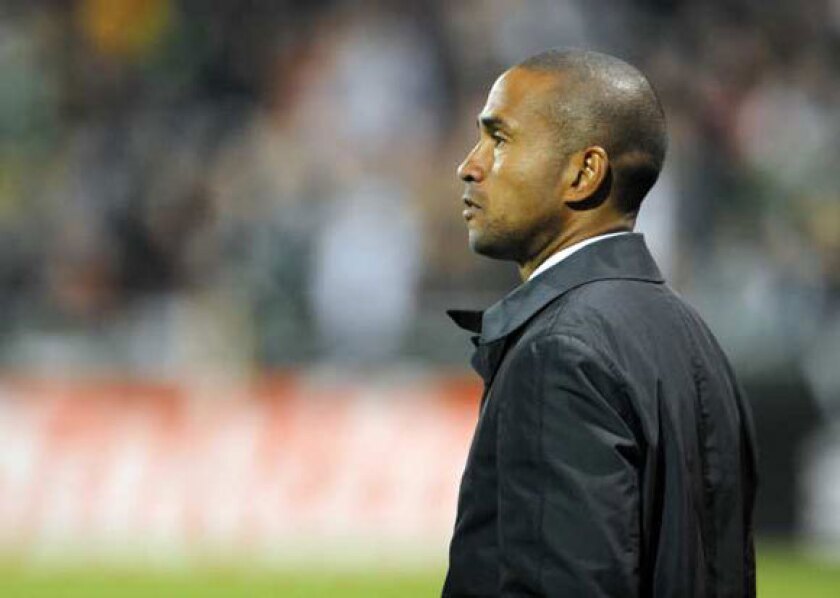 Chivas USA and its coach, Robin Fraser, were both slapped on the wrist -- gently -- Thursday when Major League Soccer Commissioner Don Garber leveled penalties for actions taken in last Saturday's game with the Philadelphia Union at the Home Depot Center.
Two Philadelphia players were ejected for hard tackles in the second half and after the second foul -- charged against Gabriel Farfan in the 85th minute -- Chivas USA's Blair Gavin and Dan Kennedy rushed over to confront Farfan. A slight ruckus ensued in which personnel from both benches came onto the field.
Fraser was fined $500 for leaving his team's technical area and crossing midfield, and the team was fined $2,500 for "the behavior of its players and team staff."
The Union, meanwhile, was fined $5,000 for the same reason and team vice president and team manager Peter Nowak was suspended a game and fined $5,000 for leaving his team's technical area, entering the field of play and initiating contact with an opposing player. Nowak's suspension actually amounts to two games because the game referee dismissed him from the Home Depot Center sidelines, an ejection that automatically includes a one-game suspension.
As a result, Nowak will miss Philadelphia's match with San Jose this weekend as well as the May 5 game with Seattle.
RELATED:
NFL draft preview: AFC and NFC West
NFL draft preview: AFC and NFC South
NFL draft preview: AFC and NFC North
Chivas USA and Coach Robin Fraser disciplined by MLS
---