The 20 greatest Dodgers of all time, No. 20: Don Sutton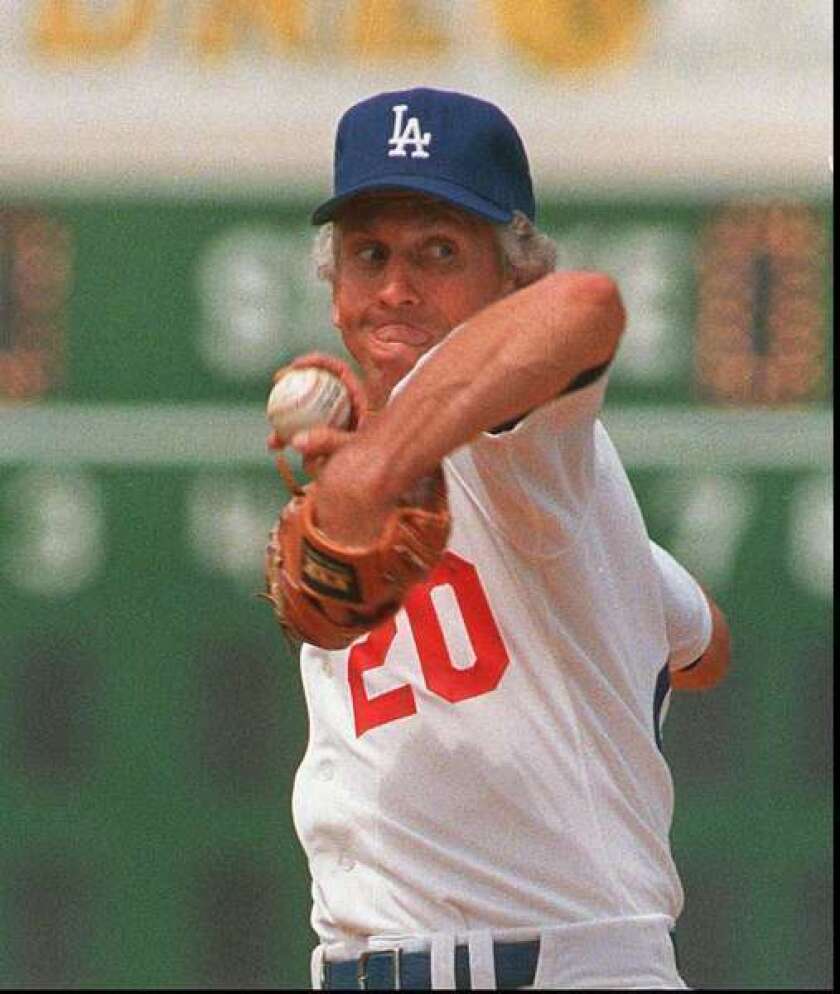 On April 11, we asked you to list your choices for the 10 greatest Dodgers of all time. You could vote via comment, Facebook, Twitter or email. And vote you did. Between April 11 and April 21, when voting closed, we received an amazing 12,231 ballots. So many, that we have decided to expand the list from the top 10 to the top 20. Each weekday at 11 a.m., a new player will be listed as we count down all 20.
Remember, any Dodger, Brooklyn or L.A., was eligible, including managers, owners, announcers, etc. Points were assigned based on where you list the player on the ballot. Your first choice received 12 points, second choice 10, third place eight, all the way down to one point for 10th place.
So with no further ado, here is No. 20:
No. 20 Don Sutton (1 first-place vote, 4,530 points)
You know you have a rich history when your team's all-time leader in wins and strikeouts can only finish as the 20th-best Dodger in history.
Sutton pitched for the Dodgers from 1966 to 1980 and again in 1988. He leads the team in wins (233), games as a pitcher (550), innings pitched (3,816.1), strikeouts (2,696), shutouts (52) and losses (181).
Sutton was the Dodgers' opening-day starter from 1972 to 1978. His seven opening-day starts tie him with Don Drysdale for most all-time for the Dodgers.
PHOTOS: 20 greatest Dodgers of all time
Sutton's numbers were downplayed by some voters because of his longevity, with some voters saying that the only reason he is the career leader in so many categories is because he pitched for so long, with some not considering him to ever be an ace of the staff.
Sutton was inducted into the Baseball Hall of Fame in 1998 and had his number (20) retired by the Dodgers the same year.
---
Get the latest on L.A.'s teams in the daily Sports Report newsletter.
You may occasionally receive promotional content from the Los Angeles Times.