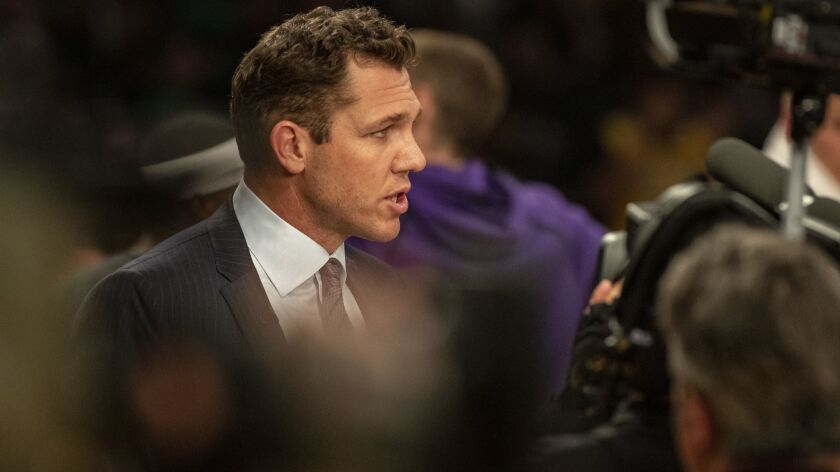 The NBA and Sacramento Kings announced they have hired two women to investigate Kelli Tennant's allegations of sexual assault against Kings coach Luke Walton.
"The Kings and the NBA take these allegations very seriously and will collaborate to conduct a complete and thorough investigation," according to their joint statement released Thursday.
The Kings hired Sue Ann Van Dermyden, the founding partner of Sacramento law firm Van Dermyden Maddux. The investigative firm specializes in workplace and Title IX campus investigations. Jennifer Doughty, a senior associate at the firm, will join Van Dermyden to lead the Kings' investigative team.
The NBA has assigned Elizabeth Maringer, its senior vice president and assistant general counsel of integrity and investigations, to lead their portion of the investigation. Maringer was an assistant U.S. attorney for the Southern District of New York who spent three years as the deputy chief of the criminal division.
Tennant, a former Spectrum SportsNet reporter, filed a lawsuit on Monday evening in Los Angeles County Superior Court. She alleges that Walton assaulted her in a Santa Monica hotel room in 2014, when Walton was an assistant coach with the Golden State Warriors and in town for a game against the Lakers.
Walton's attorney, Mark Baute, has vehemently denied Tennant's accusations in two statements.
Walton was hired as head coach by the Sacramento Kings earlier this month, only days after parting ways with the Lakers.
Sign up for our Lakers newsletter »
Follow Tania Ganguli on Twitter @taniaganguli
---