Lakers waive guard Jose Calderon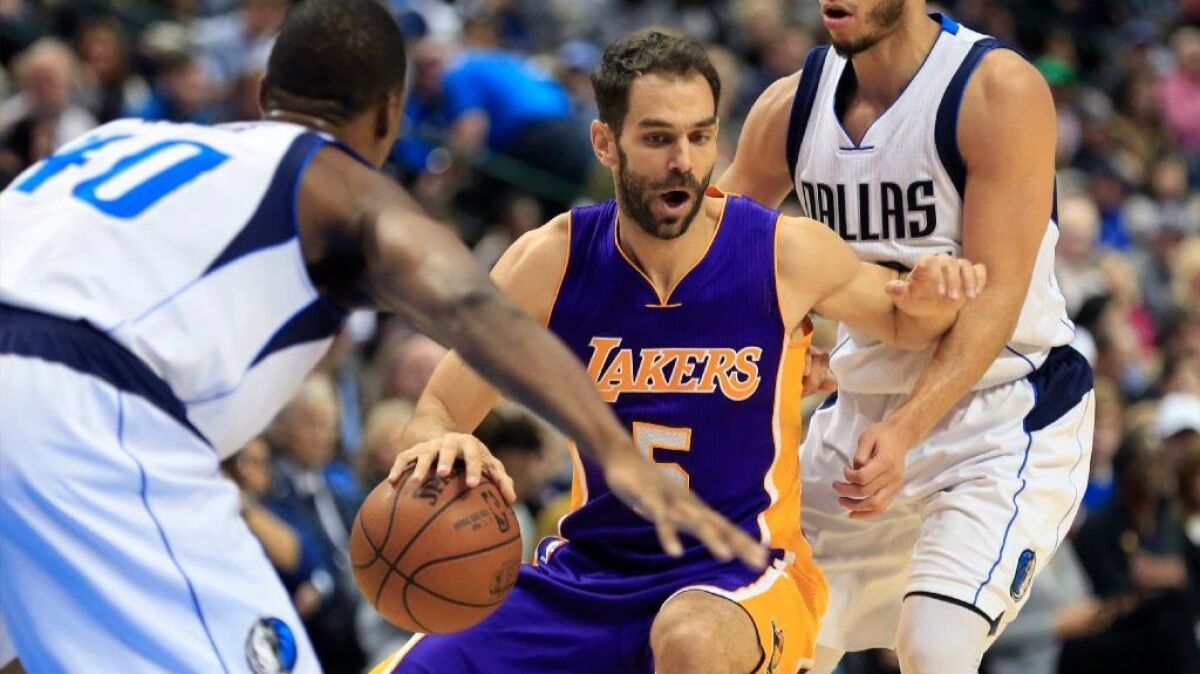 The Lakers waived reserve point guard Jose Calderon on Monday, after working on a buyout with the veteran guard.
"Jose wanted to play and the Lakers were going in the direction of trying to play the younger guys,which we understood," said Mark Bartelstein, Calderon's agent. "I am really appreciative of Magic [Johnson] and the Laker organization for doing this for Jose. They wanted to keep him around, felt like he was valuable for his team. … [There were] some opportunities we thought might be available and Magic was great about accommodating us."
According to reports, the Golden State Warriors would like to sign Calderon if he clears waivers.
Calderon spent most of his career with the Toronto Raptors. In the seven years he played there, the Raptors made the playoffs twice, and never got out of the first round.
The Warriors, meanwhile, have the best record in the NBA. They are the heavy favorites to return to the NBA Finals this season.
The Bulls traded Calderon to the Lakers in July for the final year of a four-year contract he initially signed with the Dallas Mavericks. Calderon, 35, was often inactive for the Lakers, unless injuries required them to play him. He played in 24 games and started 11 times for the Lakers this season. The team is 19-41.
Calderon didn't want to speak about the buyout before it happened, when approached on Sunday. But he did indicate a desire to go somewhere he might be able to contribute off the bench.
"I feel great," Calderon said. "I feel really good physically. I think I still can help and I can play minutes in teams. I will be a free agent this summer, too, to maybe choose a good situation. Here it was great. The wins and losses, it's totally understandable what they're trying to do. I've been here helping all these guys and it's been fun. But I guess you've always got that thing inside you. I think I can still play a little bit."
Twitter: @taniaganguli
All things Lakers, all the time.
Get all the Lakers news you need in Dan Woike's weekly newsletter.
You may occasionally receive promotional content from the Los Angeles Times.