Kobe Chronicles: Dwyane Wade and Bryant built mutual respect on Team USA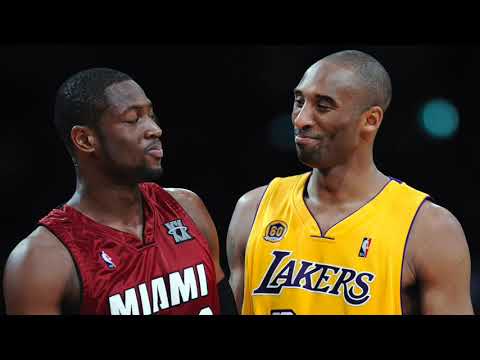 Dwyane Wade recalls winning a gold medal with Kobe Bryant in the 2008 Olympics.
As Kobe Bryant plays out his 20th and final season with the Lakers, The Times has reached out to players, coaches and broadcasters for recollections about his career.
Dwyane Wade -- a 13-year pro, 12-time all-star and three-time NBA champion -- played with Bryant on the 2008 Olympic team.
Through Wade's first five seasons in the NBA, he had limited interactions with Bryant.
The Heat and Lakers, in the Eastern and Western Conference, respectively, play twice a season.
But in the summer of 2008, their relationship changed. Both were available to suit up for Team USA.
"With the Olympics you see a guy daily," Wade said. "You get to see his work ethics, you get to see -- you get to to be around him to hear his knowledge of the game, you get to play with a guy. You are in the trenches with a guy."
Get the latest in sports with our free newsletter >>
Team USA made a gold-medal run, and the squad was dubbed the Redeem Team after it stumbled to a bronze medal finish in 2004.
Bryant was a team captain. Wade came off the bench.
"It was important for us to get back on the right track with the USA team, and that was a special team that we had," Wade said.
"The relationships that came out of there, myself and Kobe, you see it now with the relationship that we have -- it's just a total amount of respect."
MORE:
A hero, a villain or a legend? What Kobe Bryant meant to readers
Kobe Bryant has 35 points in Lakers' 130-110 loss to Houston
Kobe Chronicles: Lopez twins grew up watching Bryant in family living room
All things Lakers, all the time.
Get all the Lakers news you need in Dan Woike's weekly newsletter.
You may occasionally receive promotional content from the Los Angeles Times.