Five takeaways from the Lakers' 127-105 loss to the Orlando Magic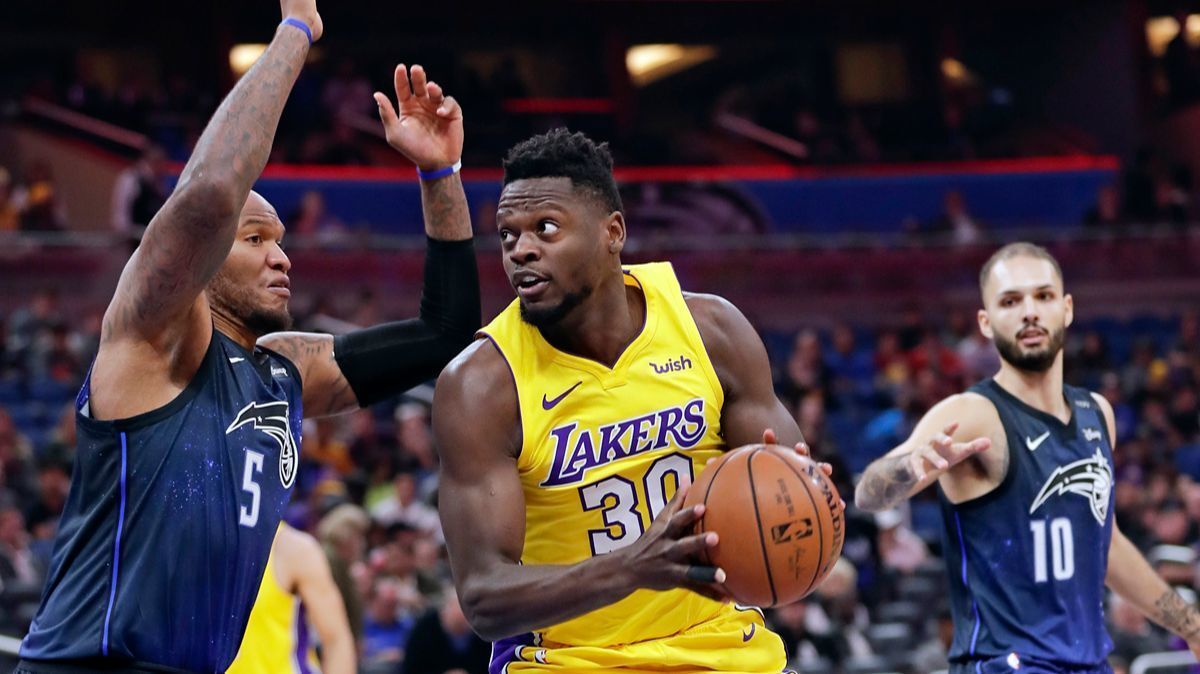 It had been a while since the Lakers suffered a lackluster loss to a team that is objectively worse than them.
Over the last couple of weeks it seemed as if the Lakers had started to figure out how to play without Lonzo Ball and were relying on their defense to carry them until Ball returned.
Then came Wednesday night.
The story of the night was center Brook Lopez's obvious frustration with his situation, but here are five other takeaways from their 127-105 loss to the Orlando Magic.
1. Although the Magic didn't really exploit it until the third quarter, the Lakers' poor defense started early. Orlando was shooting 50% in the first quarter and scored 29 points. The Lakers offered a harbinger of what would come in their shooting that quarter. They made only one of seven threes, with Lopez missing three, and didn't stop shooting them after that.
2. Walton was stark in his assessment of the Lakers' biggest problem Wednesday night. "We weren't committed to guarding anyone tonight," Walton said. Kyle Kuzma echoed that sentiment and Julius Randle called the Lakers' defensive effort "garbage."
3. Three-pointers can be back-breakers and the Magic aren't typically a team that thrives on them. They're middle of the road when it comes to attempting threes, taking 29.2 per game. They rank 20th in three-point percentage, typically making 35.8% of their attempts. Wednesday night they took 32 threes — and why not? Most of them went in. Orlando finished by making an astonishing 56.2% of their three-point attempts.
4. While the Lakers didn't turn the ball over that much more than the Magic (17 times for the Lakers, 15 for the Magic), Orlando did a much better job of capitalizing on those turnovers. The Lakers gave up 25 points on their 17 turnovers and nine of the points off turnovers came in the second quarter.
5. I suppose if you are interested in one semi-positive on the night, it's that the Lakers shot free throws well. Nobody missed more than one free throw and as a team they made 23 of 30. That's little consolation for them after being blown out by one of the league's worst teams.
Follow Tania Ganguli on Twitter @taniaganguli
---
All things Lakers, all the time.
Get all the Lakers news you need in Dan Woike's weekly newsletter.
You may occasionally receive promotional content from the Los Angeles Times.