Jim Buss, Lakers 'didn't see point' waiting on Kobe Bryant extension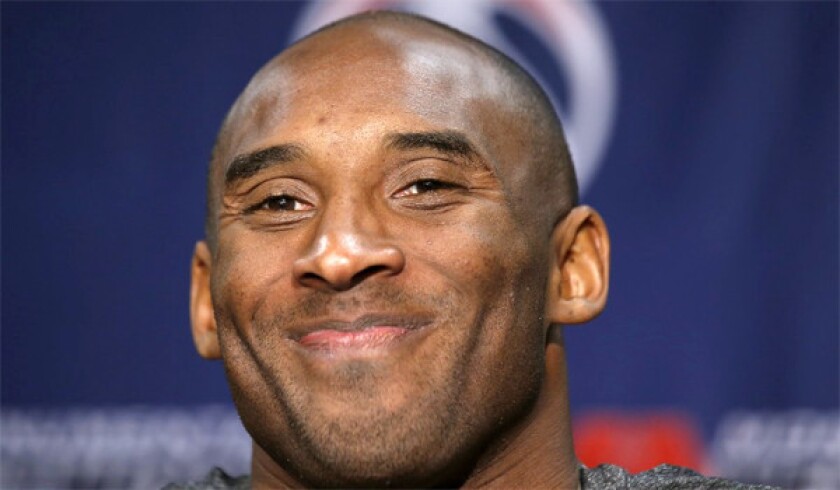 The Lakers and Kobe Bryant agreed to a contract extension Monday, a move the team was willing to make before seeing Bryant return to game action from a torn Achilles' tendon.
"We didn't see the point of waiting," said Lakers owner/executive Jim Buss. "As far as trusting Kobe coming back on the court, you're a fool if you don't think he's going to [play well]. I have 100% faith."
Buss joined General Manager Mitch Kupchak on the TWC SportsNet pregame show.
"There's no doubt that he's going to return and that he'll play at a high level," Kupchak said.
Bryant is expected to finish his career with a record 20 seasons (at least) in a Lakers uniform.
"He means so much to the family, the Lakers, the Lakers fans," Buss said. "It feels good to lock up an icon like that."
The Lakers didn't want to see Bryant hit free agency next summer. Now that his contract situation is resolved, Bryant could help the Lakers by recruiting in July when the team stands to have over $20 million in cap room.
"It was what we felt was the right thing to do," Buss said. "We just didn't think that it was possible to see him in another uniform."
In the meantime, Buss is happy with what the Lakers' short-handed roster has been able to do despite playing without Bryant and point guard Steve Nash (back).
The Lakers are 7-8 after Tuesday night's road loss to the Washington Wizards.
"I absolutely love how they're growing as a team. You can easily see that they have each other's back," Buss said. "They keep growing like this, and then you drop in a Steve Nash and Kobe Bryant, and you never know what might happen."
ALSO:
What does the Kobe Bryant contract mean to the Lakers' roster?
Kobe Bryant: I'd 'run through a wall' to prove Lakers made right call
Email Eric Pincus at eric.pincus@gmail.com and follow him on Twitter @EricPincus.
---
All things Lakers, all the time.
Get all the Lakers news you need in Dan Woike's weekly newsletter.
You may occasionally receive promotional content from the Los Angeles Times.