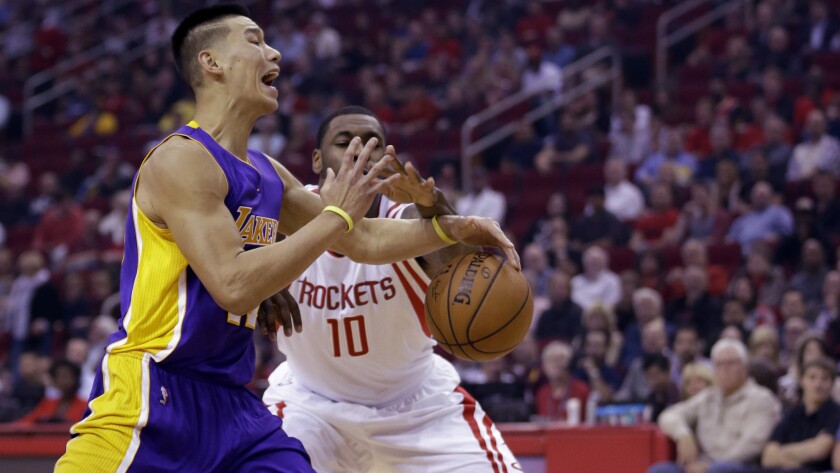 The Lakers got a bit of good news on Friday, with the Houston Rockets winning their draft tiebreaker over the Clippers.
The Rockets and Clippers finished with identical 56-26 records. By winning a drawing Friday to break the tie, the Rockets received the 27th overall pick, which will go to the Lakers as part of last summer's Jeremy Lin trade.
The Clippers will pick 28th overall, although that selection will go to the Boston Celtics as part of the agreement that allowed Coach Doc Rivers to leave Boston for Los Angeles. The Clippers' second-round pick (57th) will go to the Denver Nuggets, for Cheikh Samb.
Had the Clippers finished with the 51st to 55th pick, it would have gone to the Lakers, via Houston.
The Lakers will have to wait until May 19 to learn the position of their own first-round pick. Currently in fourth, the Lakers have 82.8% odds of staying within the top five. If the selection falls to six or seven, the Lakers will send the pick to the Philadelphia 76ers as part of the Steve Nash trade with the Phoenix Suns.
The Lakers also have their own second-round pick (34th).
The NBA draft will be held on June 25.
Email Eric Pincus at eric.pincus@gmail.com and follow him on Twitter @EricPincus
---