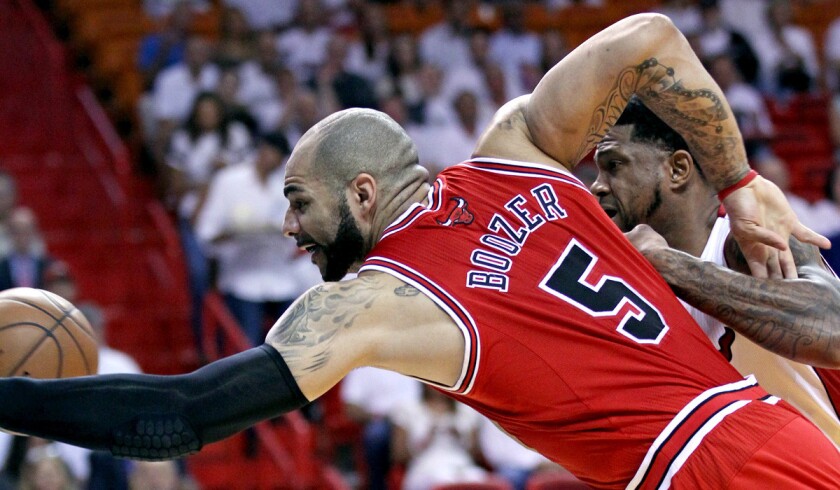 The Lakers added another big man Thursday, winning a bid for former Chicago Bulls forward Carlos Boozer.
Boozer, 32, was waived by the Bulls on Tuesday via the amnesty provision. It was unclear what the Lakers paid for him in a blind bid submitted to the NBA office, but it will help offset the $16.8 million the Bulls owed him.
Boozer averaged 13.7 points and 8.3 rebounds last season for Chicago. He lost playing time to up-and-coming power forward Taj Gibson late in the season.
The Lakers did not have much salary-cap space and presumably offered about $3 million for Boozer, who has career averages of 16.6 points and 9.8 rebounds.
The Lakers now have five big men on their roster: Boozer, Jordan Hill, Robert Sacre, rookie Julius Randle and Ed Davis, who they agreed to terms with Wednesday on a two-year, $2-million contract.
They also hope to add Ryan Kelly to complete their big-man rotation.
It was not immediately known how many other teams put in bids for Boozer. Under NBA rules, bids may be submitted for an amnestied player only by teams that are under the salary cap.
---