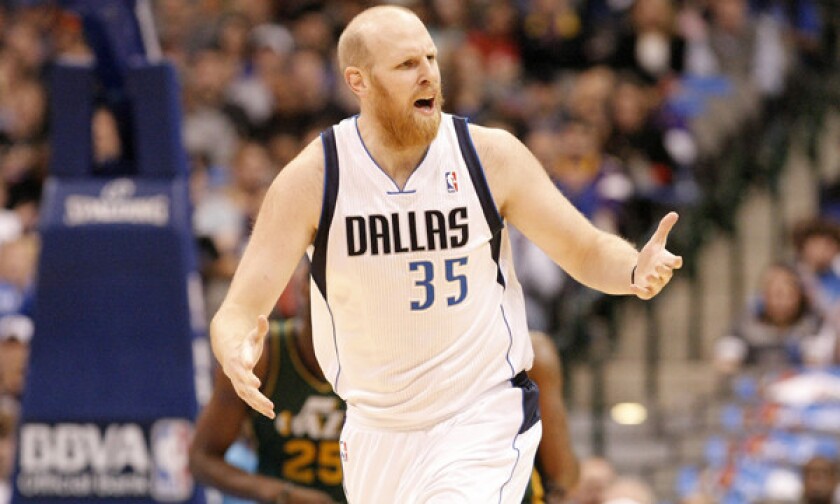 The Lakers found themselves a center, a familiar name to Los Angeles sports followers.
Chris Kaman agreed to a one-year, $3.2-million deal with the Lakers three days after Dwight Howard spurned them to sign with Houston.
[Updated, 4:30 p.m.: Kaman represents the Lakers' "mini" mid-level exception, their only free-agent tool of note this summer. They can offer players only minimum salaries ($1.4 million at most) to fill out the rest of their bench.]
Kaman, 31, averaged only 10.5 points and 5.6 rebounds in 66 games with Dallas last season. He was a part-time starter and missed 10 games because of a concussion.
Kaman takes a steep cut from the $8 million he made last season but might start at center for the Lakers if they want to keep Pau Gasol at power forward.
"I am going back to LA and it's to play for the Lakers!" Kaman said on Twitter. "I am excited about this move and can't wait to play."
Kaman spent the first eight years of his career with the Clippers after they drafted him in 2003.
The Lakers now have nine players under contract for next season.
ALSO:
Dwight Howard's decision creates widespread reaction
Saturday memorial service for Flynn Robinson open to the public
Kobe Bryant auction items to be displayed at Newport Sports Museum
---