Kobe Bryant, 'with all due respect,' would like to skip All-Star game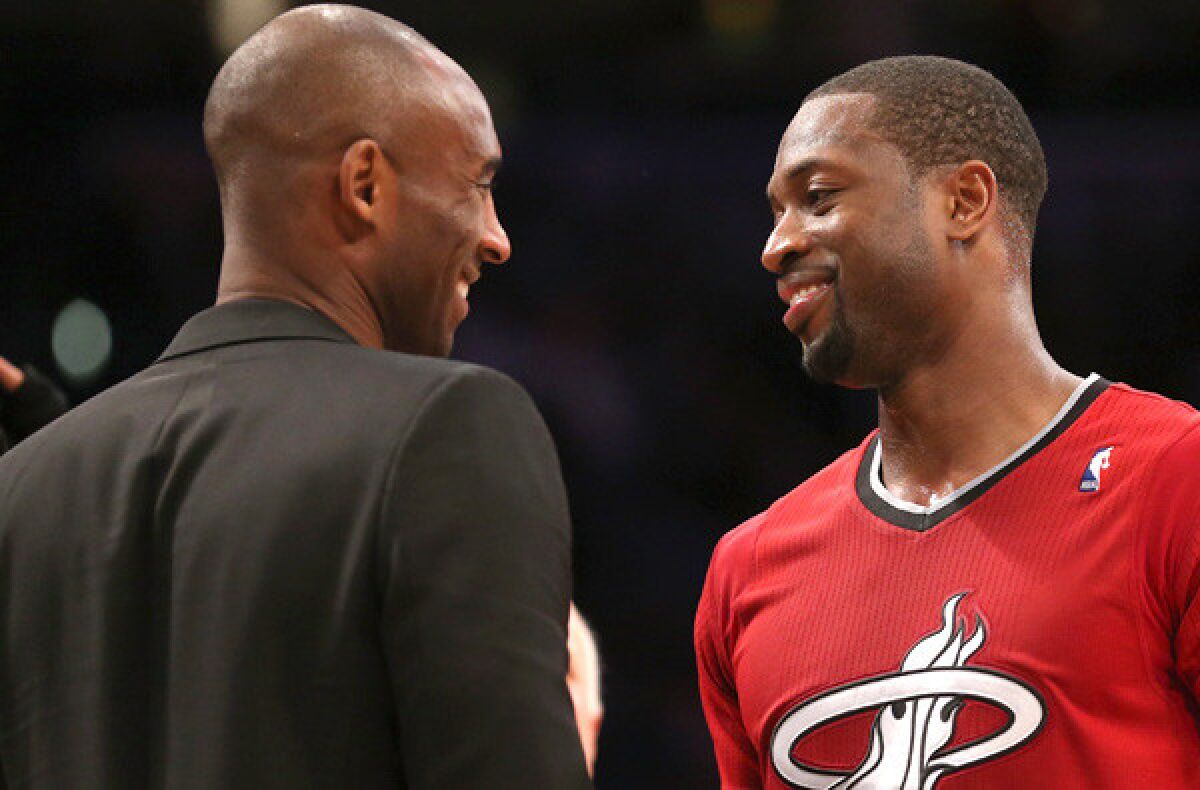 MIAMI -- Kobe Bryant kept asking people to vote for someone besides him for the All-Star game.
So when the votes were tallied and he was announced a starter Thursday, he didn't exactly celebrate.
Bryant said it was "always a tremendous honor" to be selected to the All-Star game but added that, uh, he had no desire to play in it.
"No, I don't think so," he said flatly.
How come?
"With all due respect to the fans who voted me in, and I certainly appreciate that ... but you've got to do the right thing as well. My feeling is you've got to reward these young guys for the work that they've been putting in," Bryant said Thursday.
Cognizant that he played only six games this season because of injuries, Bryant lobbied two other times this month for some of the younger Western Conference guards to get the starting nod, specifically Portland's Damian Lillard.
Houston's James Harden also was not voted into the Feb. 16 game, but Golden State's Stephen Curry, a young guard, will start alongside Bryant.
Lillard and Harden are expected to be added to the West squad next week as reserves, who are chosen by the 15 coaches in the conference.
The NBA almost surely would battle Bryant if he tried to skip the game, which would be his 16th All-Star appearance.
He is set to return from a fractured knee in early February, perhaps playing a half-dozen games before All-Star weekend in New Orleans. Bryant said he expected a two-game penalty from the NBA if he skipped it. So he might reluctantly suit up.
"It just means somebody will have to lose a spot, unfortunately," he said. "Our backups will be playing a lot if I go in there and do my two minutes and sit down."
Bryant, 35, wanted the younger kids to get this. Not him.
"I think it's important for them to go out there and perform. I mean, they've been playing all season," Bryant said. "They deserve to be in there. They deserve to play. I see no reason why they shouldn't be out there doing their thing."
ALSO:
Lakers' struggles could lead to strong prospect in NBA draft
Lakers worth $1.35 billion, ranked No. 2 on Forbes' annual list
Phil Jackson on Bryant's return: 'People are going to be surprised'
---
All things Lakers, all the time.
Get all the Lakers news you need in Dan Woike's weekly newsletter.
You may occasionally receive promotional content from the Los Angeles Times.