Mike D'Antoni hopes Kobe Bryant, Steve Nash return Jan. 28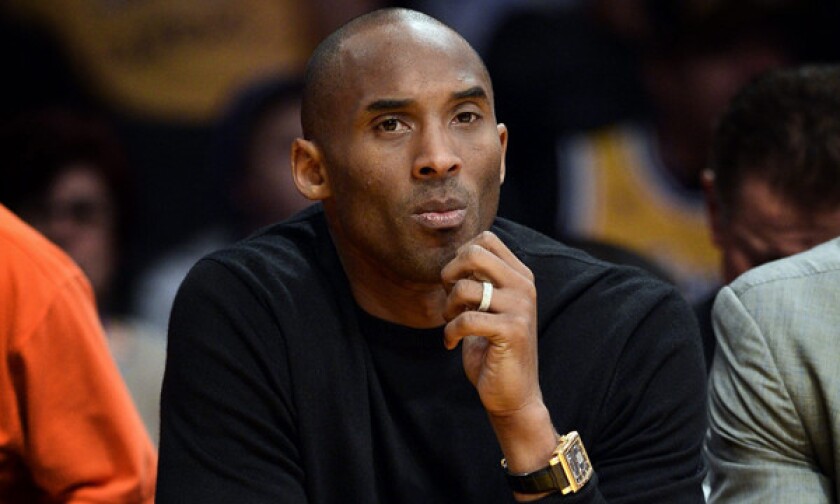 Coach Mike D'Antoni said Friday he hopes that Steve Nash and Kobe Bryant can play Jan. 28 against Indiana, right after the Lakers' seven-game road trip, their longest of the season.
Speaking to reporters at the Lakers training facility in El Segundo, D'Antoni said the two stars would return "about the same time. Hopefully both of them are ready."
Bryant and Nash have each played six games this season.
Bryant missed 19 games while recovering from a torn Achilles' tendon, returned briefly but was sidelined again because of a broken knee. He is averaging 13.8 points and 6.3 assists a game.
Nash hasn't played since Nov. 10 because of nerve damage in his back. He is averaging 6.7 points and 4.8 assists.
Kendall Marshall is now the sixth starting point guard for the Lakers, who have seemingly become part of a larger NBA injury epidemic at the position.
The Clippers are set to play the Lakers on Friday without Chris Paul (separated shoulder). Just this week, Eric Bledsoe underwent knee surgery for torn cartilage, and New Orleans guard Jrue Holiday was declared out indefinitely because of a stress fracture in his leg.
"That's the one good thing, it can't happen to us again because we've got them all out," D'Antoni said of the Lakers' point guard injuries.
D'Antoni was then asked if sports medicine had advanced since the old days of presumably drinking beer or smoking cigarettes after a game.
"I don't drink and smoke ... although I'm thinking about starting, just the drinking part," he said.
The Lakers (14-22) have lost nine of their last 10 games. They are 10 games behind the Clippers (25-13) in the standings.
D'Antoni said the apparent increase in point guard injuries probably came from improved diagnosis techniques, compared with those in past decades.
"We had [injuries] all the time, except with MRIs they diagnose them a little bit better. You played with them and you didn't know you had them," he said. "But now you're out four weeks. It's better for players' careers and it's better for the health of them in the long run.
"Before you just saw them tape 'em up, play and take a painkiller, you'd be fine. That wasn't the right way to do it, and now they're doing it the right way."
ALSO:
Lakers will take help from anyone
---
All things Lakers, all the time.
Get all the Lakers news you need in Tania Ganguli's weekly newsletter.
You may occasionally receive promotional content from the Los Angeles Times.