Mike D'Antoni says he got 'a bunch of coal' for Christmas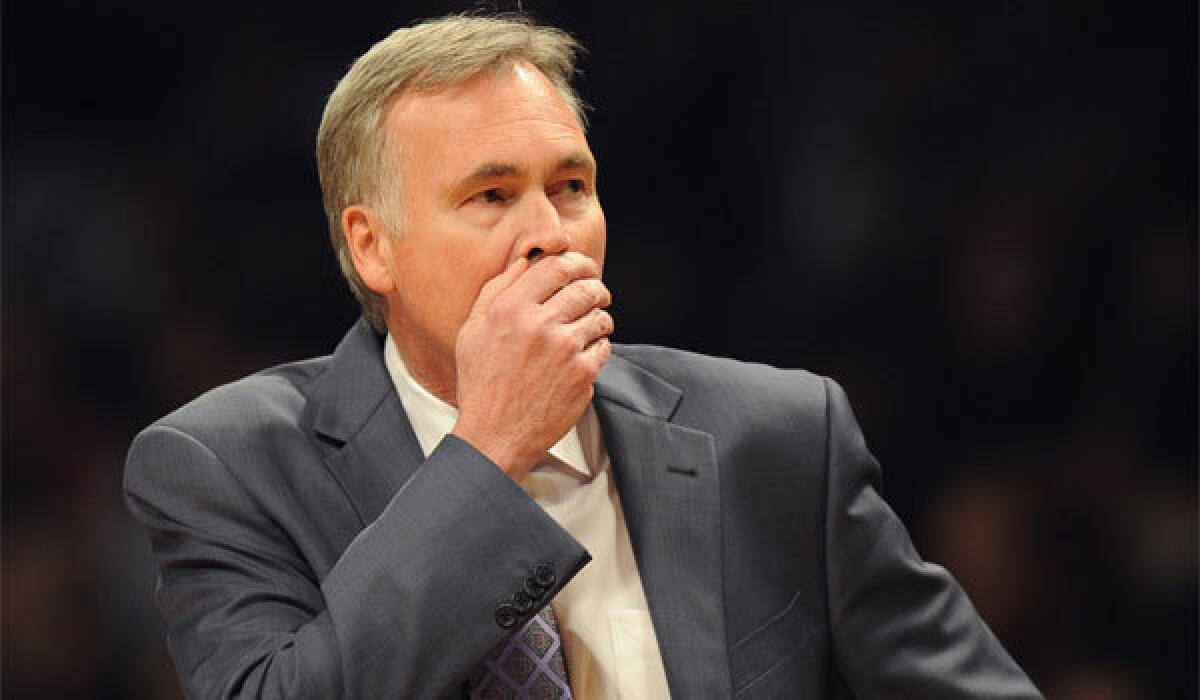 Mike D'Antoni is still reeling from his foot-in-the-mouth moment the other day.
After the Lakers' 117-90 loss to the Phoenix Suns on Monday, D'Antoni made a comment that he immediately regretted.
"Find another team to root for," he said of Lakers fans who are becoming discouraged with the team this season.
Oops.
He apologized Tuesday.
"I was an idiot last night," he said. "I was out of my mind. I was ticked off. We didn't play well and I said some stuff I shouldn't have. It was stupid. That's me, I just made a mistake."
Then again Wednesday, before the Lakers played the Miami Heat, he again tried to yet again distance himself from that statement.
"I didn't mean anything wrong. I said it wrong," he said. "It was not a bright thing to say. That's what happens when you are full of emotionally fueled meanness: You lash out.
"The right thing to convey is that I'm really proud of the guys we have, and I love these guys. And, you know, when somebody attacks your family, not attacks, but somebody asks you a question like, 'Why you guys aren't so good and we're disappointed,' well, I just lashed out. And it wasn't the right thing to say. We've got great fans."
No, no, the groveling didn't stop there.
After Thursday's practice, D'Antoni once more referred to his slip-up, this time completely unprompted.
When a reporter asked him what his favorite Christmas present was, D'Antoni recoiled.
"Nah, I didn't get any yesterday," he said. "For opening my mouth, I got a bunch of coal."
ALSO:
Ailing Pau Gasol to miss Lakers' Utah trip
All things Lakers, all the time.
Get all the Lakers news you need in Dan Woike's weekly newsletter.
You may occasionally receive promotional content from the Los Angeles Times.