Oddsmaker gives Lakers 40-1 odds to win 2014-15 NBA title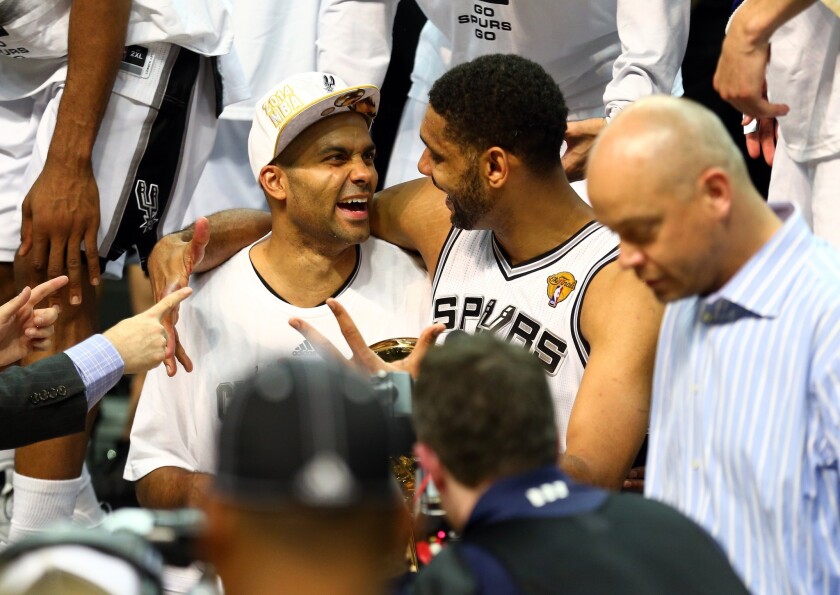 The Lakers have long odds to win the 2014-15 NBA title, according to gambling site Bovada.
The team has no coach, an aging star in Kobe Bryant and few players under contract -- all contributing to 40-1 odds from Bovada.
The Lakers are tied with the New York Knicks and Toronto Raptors with the 15th-best odds in the NBA. The Boston Celtics, Denver Nuggets, Detroit Pistons and New Orleans Pelicans all have 50-1 odds.
Also behind the Lakers are the Minnesota Timberwolves (66-1), Atlanta Hawks (75-1), Charlotte Hornets (75-1), Phoenix Suns (75-1), Orlando Magic (150-1), Sacramento Kings (150-1), Milwaukee Bucks (200-1) and Philadelphia 76ers (200-1).
The Suns (48-34) have curiously long odds considering they finished the season just one game behind the eighth-place Dallas Mavericks. The injury-riddled Lakers won just 27 games, a full 21 behind Phoenix.
The San Antonio Spurs (6-1) are not as likely to get past the Miami Heat (3-1) next season. The Oklahoma City Thunder (6-1) has strong odds as well, followed by the Clippers (9-1).
Other teams ahead of the Lakers include the Chicago Bulls (12-1), Indiana Pacers (12-1), Houston Rockets (16-1), Golden State Warriors (25-1), Portland Trail Blazers (25-1), Brooklyn Nets (28-1), Cleveland Cavaliers (33-1), Dallas Mavericks (33-1), Memphis Grizzlies (33-1) and Washington Wizards (33-1).
Naturally as the NBA draft (June 26) and free agency (starting in July) unfold, the odds will shuffle.
Email Eric Pincus at eric.pincus@gmail.com and follow him on Twitter @EricPincus.
---
All things Lakers, all the time.
Get all the Lakers news you need in Dan Woike's weekly newsletter.
You may occasionally receive promotional content from the Los Angeles Times.