Marc Gasol helps lead Lakers past Raptors, says he'll play whatever role is needed
Marc Gasol caught the ball in the post, quickly faked and spun back and away from the defense, splashing home the high-arcing jumper in the paint early in the second half.
He was aggressive and engaged, the offense pumping like a freshly oiled engine.
And soon, if plans hold, he will be back on the bench, the Lakers' No. 3 center behind Andre Drummond and Montrezl Harrell.
On Tuesday night in the Lakers' 110-101 victory over the Toronto Raptors in Tampa, Fla., Gasol, 36, was sublime, showing enough flashes of the player he used to be to make up for the one he's not physically able to be anymore. The win was the Lakers' fourth in the six games Gasol has started since he recovered from COVID-19.
But there's no controversy here — Drummond is the Lakers' starting center. And Gasol, more so than he was a week ago, is enough at peace with it to reaffirm his commitment to the Lakers.
"I'll be ready no matter what happens. No matter if it's five minutes, 10 minutes, if it's whatever position — if it's some nights, I might not play. But I'll stay ready, no matter what. I made that commitment.
"It's been a process for me to reassess this situation a little bit, but like I said, I'm fully committed to this team. So, whatever is thrown at me, I'll be ready."
The Lakers are using their final roster spot to add guard Ben McLemore, a former lottery pick who was released by the Houston Rockets last weekend.
He was pivotal Tuesday for the Lakers (32-19), controlling the game on both ends in old-fashioned Gasol form.
The win ended the Lakers' 11-game skid against Toronto (20-31). Gasol, a former Raptor, totaled 13 points, nine rebounds, five assists and four blocks. Talen Horton-Tucker led the Lakers with 17 points off the bench. Markieff Morris, whom Lakers coach Frank Vogel called an "unsung hero," added 15 points and nine rebounds.
The Lakers racked up 29 assists.
Aiding the great passing was hot shooting, especially early with the Lakers hitting nine three-pointers in the first quarter — as many or more as they have made in 21 games this season, including Sunday's loss to the Clippers.
The Lakers finished with 18 threes, just one of four times they have made that many in a game this season.
The Lakers have needed Gasol back in the starting lineup with Drummond dealing with a toe bruise and a lost toenail, an injury so painful that he had not been able to put on shoes without hurting until recently. The Lakers hope they will have Drummond against the Heat on Thursday in Miami.
And they needed him to play extended minutes with Harrell getting ejected early, holding two fingers in the air as he walked off the court to either show love to the Lakers fans in Florida or to tell everyone how many minutes he played.
Harrell got tossed as part of an altercation that started with Lakers guard Dennis Schroder fouling Raptors forward OG Anunoby on a layup attempt, with Schroder grabbing Anunoby around the waist after the foul. Anunoby then grabbed Schroder from under the leg and tossed him to the ground, starting the shoving. Harrell ran into the scrum to start pushing in Schroder's defense.
"You've got to go to WWE with that," Schroder said of Anunoby's slam.
Anunoby and Harrell were ejected.
"I don't see anything wrong [with] what I did," Harrell said. "My teammate committed a foul, held the guy up so he didn't hurt himself, and the guy reacted by sweeping his leg from up under him to drop him. That's uncalled for. And I wanted to defend my teammates, just like I would do any other time."
Asked about the shoving, which extended beyond Anunoby, Harrell laughed.
"My beef was with anybody who didn't have a Lakers jersey, man," he said. "That's who my beef was with. Simple as that."
Lakers guard Dennis Schroder says the team needs to shoot more in an effort to mitigate their struggles with LeBron James and Anthony Davis injured.
The Lakers' hot shooting cooled off because the numbers are what the numbers are — the team is one of the NBA's worst from three-point range. It's why the Lakers signed free-agent guard Ben McLemore on Tuesday after he cleared waivers.
Houston released the 6-foot-3 wing, 28, this past weekend, clearing the way for him to join a contender while the Rockets focus on developing other players. McLemore, a lottery draft pick in 2013, hit 40% of his three-point shots as a rotation player for Houston last season.
This season, he has struggled, making just 33.1% from three in inconsistent minutes. He did, however, recently go seven for 14 from long distance in a loss to Minnesota. Vogel said McLemore is on track to be available when the team plays the Heat on Thursday.
"He's a guy that we had to know where he was at all times in that Houston series (last postseason) because he's such an elite shooter," Vogel said. "And like I said, we're trying to win a championship here and so as much firepower as we can get, as many weapons as we can get, we're going to try to get."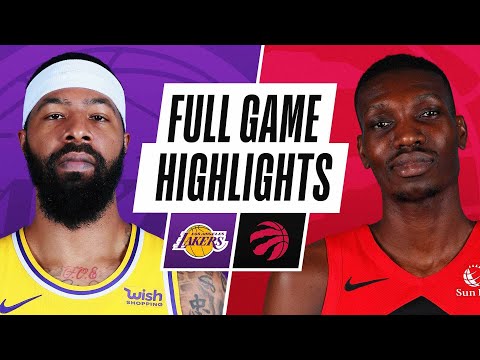 All things Lakers, all the time.
Get all the Lakers news you need in Dan Woike's weekly newsletter.
You may occasionally receive promotional content from the Los Angeles Times.