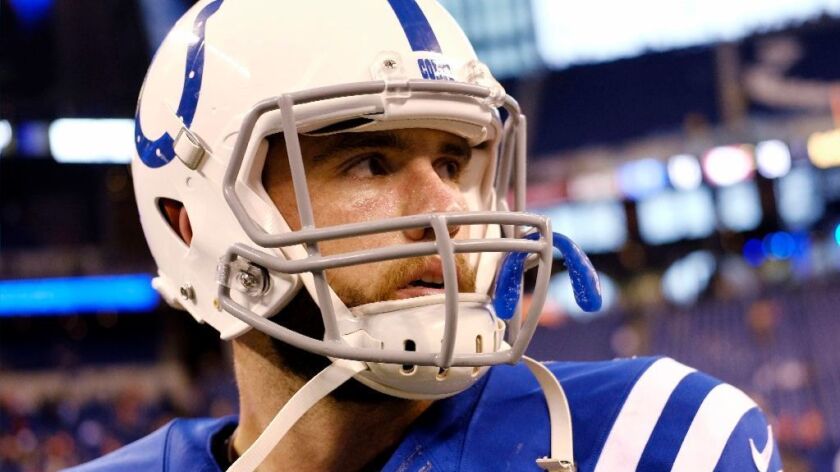 Baltimore Ravens: Mike Wallace, who had more than 4,042 yards receiving in four seasons in Pittsburgh, faces the Steelers for first time as a member of the Ravens.
Buffalo Bills: The Bills are 3-0 versus the NFC West. Running back LeSean McCoy (hamstring) sat out last game but could return against Seattle.
Cincinnati Bengals: The Bengals have given up 400 yards in three of their last four games, including in their tie with Washington last week. That happened once last year.
Cleveland Browns: Corey Coleman is set to return after breaking a hand two games into the season. The rookie had led the Browns with 104 yards receiving and two touchdowns.
Denver Broncos: Has won 27 consecutive games when winning the turnover battle. The Broncos have given up an NFL-low 16 completions of 20 yards or more.
Houston Texans: Jadeveon Clowney has 30 tackles with three sacks since moving from linebacker to end to replace J.J. Watt, who was lost for the season in Week 3.
Indianapolis Colts: The Colts haven't beaten the Packers at Lambeau Field since 1988, and the home team has won each meeting since. The series is tied, 21-21-1.
Jacksonville Jaguars: Quarterback coach Nathaniel Hackett was promoted to offensive coordinator with the firing of Greg Olson after last week's 36-22 loss to Tennessee.
Kansas City Chiefs: Nick Foles will make his first start of the season in relief of quarterback Alex Smith, who suffered a head injury last week against Indianapolis.
Miami Dolphins: Ryan Tannehill has had a completion of at least 50 yards in five games this season, best in NFL. He's averaging the fourth-most yards per pass (8.1).
New England Patriots: In four games since his return from suspension, Tom Brady has passed for 1,319 yards with 12 touchdowns and no interceptions.
New York Jets: Cornerback Darrelle Revis tied a career high last week with 10 tackles, his most since 2007. The Jets are worst in the NFL in red-zone defense.
Oakland Raiders: Raiders committed an NFL- record 23 penalties last week. Receiver Michael Crabtree is tied for the league lead with six touchdown catches.
Pittsburgh Steelers: Ben Roethlisberger is listed as questionable, but is expected to play against Baltimore after sitting out one game because of a knee injury.
San Diego Chargers: Offensive coordinator Ken Whisenhunt was Tennessee's coach from the start of the 2014 season until he was fired after a 1-7 start in 2015.
Tennessee Titans: The Titans' offensive line features the third-ranked tackle in rookie Jack Conklin and the fourth-best in Taylor Lewan, according to Pro Football Focus.
Follow Matt Wilhalme on Twitter @mattwilhalme
---