After being left for dead, U.S. men find themselves in curling final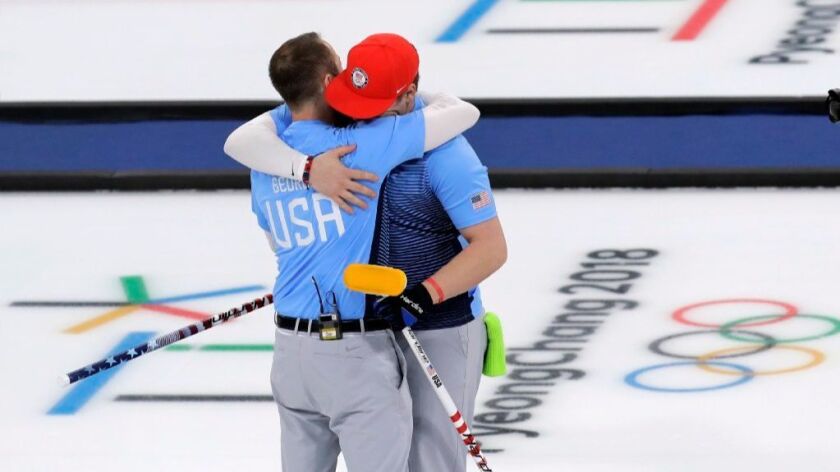 As the clock ticked past midnight and into the early morning hours Friday, Matt Hamilton and the rest of the U.S. men's curling team had big plans.
"I think it's healthy to celebrate a little bit," Hamilton said. "I might go back to the [athletes] village and have a McFlurry."
The Americans had reason to party — curling style — after a 5-3 upset victory over Canada sent them into Saturday's gold-medal match at the 2018 Winter Olympics.
Barely a week ago, the American men were in big trouble. Skip John Shuster and his squad had won only two of six games in round-robin play and looked to be headed for an early exit.
Then came three straight victories to push them into the semifinal against the Canadians, who were pre-tournament favorites.
"Believing in ourselves," team member John Landsteiner said when asked how the U.S. was able to win. "Playing the way we know how."
On Thursday night, as the match stretched late at Gangneung Curling Centre, the teams stood tied at 2-2 through seven of 10 ends. The Canadians felt they were in control until a crucial moment in the eighth when they delivered a stone that couldn't quite get past the U.S.'s guard stone.
"For sure, if my first one doesn't rub and we get by, we're probably getting two [points]," Kevin Koe of Canada said.
The difference was a matter of inches at most, but just enough to give the Americans a chance to grab those two for themselves, jumping to a 4-2 lead with two ends to go.
"We were waiting for a time when something was going to happen," Landsteiner said. "And it did."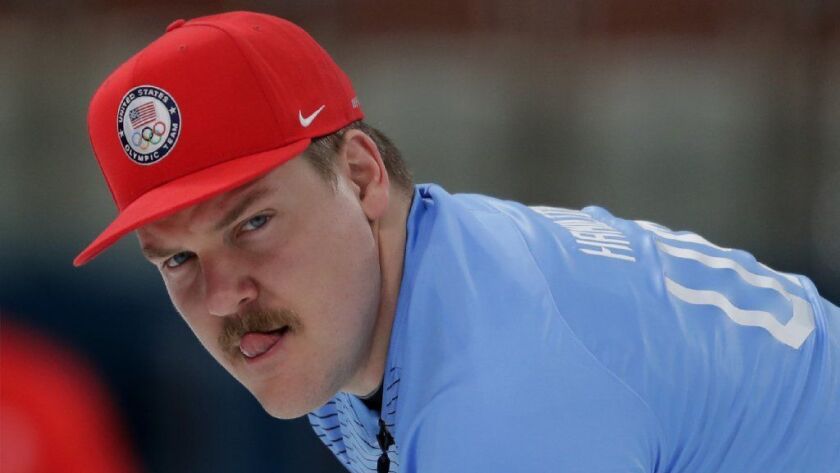 The U.S. had been in a hole at big tournaments before, including two of the last three world championships. Hamilton said those experiences helped them stay calm during the early part of the competition in Pyeongchang.
Their late winning streak actually began Monday with a 9-7 victory over Canada.
"I'll tell you what," Landsteiner said, "this is the best place to have their number."
Next came a win against Switzerland and another over England. So the Americans were on a roll heading into the semifinal and the Canadians had seemed to lose some confidence.
"I think it's overplayed that Canada's the favorite," Marc Kennedy said of his team.
Canada was able to stay close by narrowing the gap to 4-3 in the ninth. But on the final throw of the final end, Shuster delivered a take-out that added one more point to the U.S.'s winning score.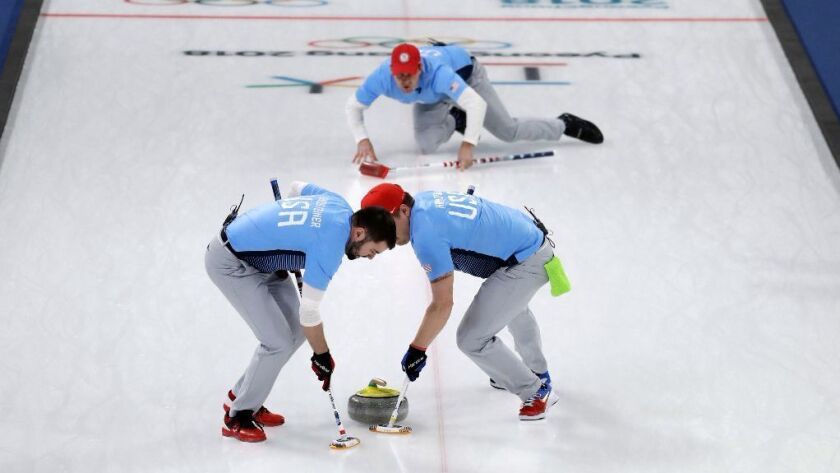 "They played well, I'm not sure they played an amazing game," Canada's Brent Laing said. "I think we didn't put a lot of pressure on them in a lot of instances."
Koe added: "It's hugely disappointing. What more can you say?"
Now the Americans advance to the final against Sweden, a team that defeated them 10-4 in preliminary play and looked convincing in a 9-3 semifinal win over Switzerland.
"Sweden is going to make a lot of shots," Hamilton said, explaining that he and his teammates will have to guard against feeling pressured if they fall behind early.
But, early Friday morning, those concerns could be pushed aside for a while.
After a rough start in Pyeongchang, followed by an unexpected winning streak, it was time to celebrate.
Follow @LAtimesWharton on Twitter
---
Get the latest on L.A.'s teams in the daily Sports Report newsletter.
You may occasionally receive promotional content from the Los Angeles Times.