Column: U.S. hopes already on thin ice in women's short program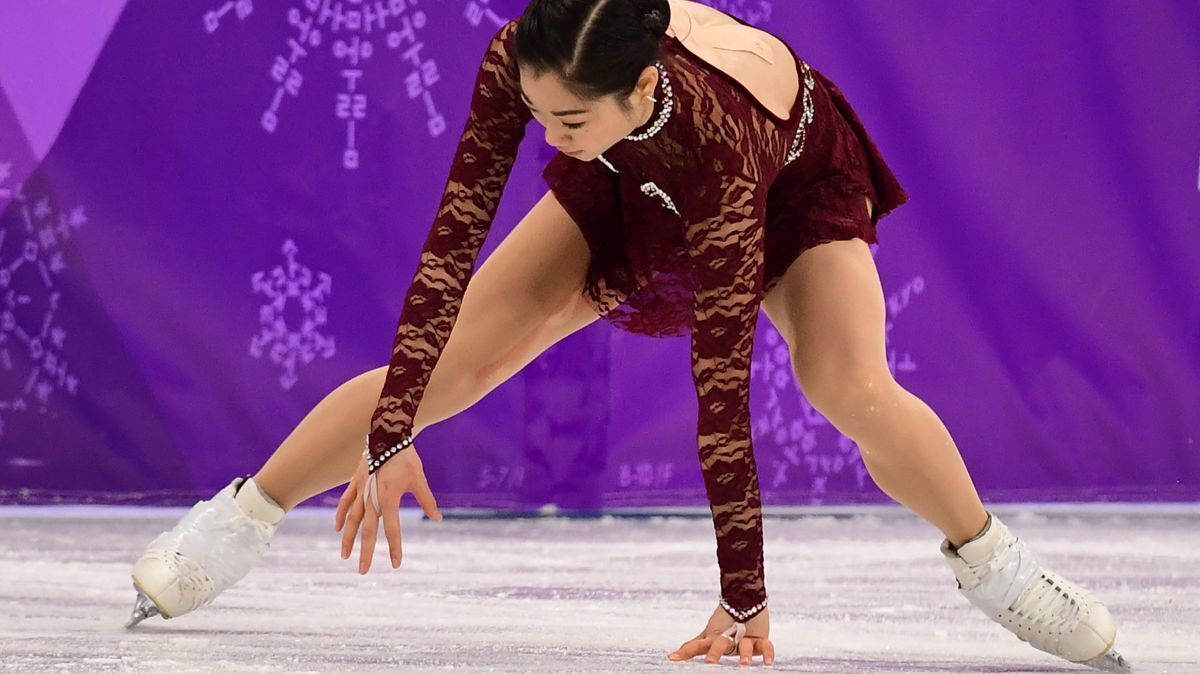 Reporting from PYEONG-CHANG, South Korea —
Fearless and flawless, 15-year-old Alina Zagitova of the Olympic Athletes From Russia leaped into history Wednesday by earning a world-record score for her short program in the first phase of the women's figure skating competition. Her excellence made for a striking contrast with the three American entrants, who each botched her first jump and are in the worst position U.S. women have held since the short program was introduced in Olympic competition in 1976.
There will be no medals Friday for Mirai Nagasu of Arcadia, who stands ninth after falling on her trademark triple axel jump, Karen Chen, who is 10th, or U.S. champion Bradie Tennell, who is 11th, and it will be the third straight Olympics without a top-three finish by an American woman. The only question is whether Zagitova can hold off teammate Evgenia Medvedeva, who had set the previous scoring record perhaps 15 minutes earlier at the Gangneung Ice Arena. One of them is all but sure to win the first gold medal of these Games for the Russian athletes. They had combined to win silver medals in the team event last week.
"I was very happy when I saw the score, but I did not expect it. Now my name will be connected to that record," said Zagitova, whose 82.92 for her "Black Swan" routine surpassed Medvedeva's 81.61. "From the score, this is the best performance of my life, but there is still room to grow. I could have more speed going into the jumps, the landings of the jumps could have been smoother, there could have been more emotions. The important thing is to show progress with each competition."
Kaetlyn Osmond of Canada is third with 78.87 points, followed by elegant Japanese skaters Satoko Miyahara (75.94) and Kaori Sakamoto (73.18).
Zagitova has drawn mixed reactions for backloading her programs, placing her jumps in the final minutes when she can earn a 10% bonus on each of them. Programs ideally should be balanced, but other skaters — including Sakamoto — employ the same strategy.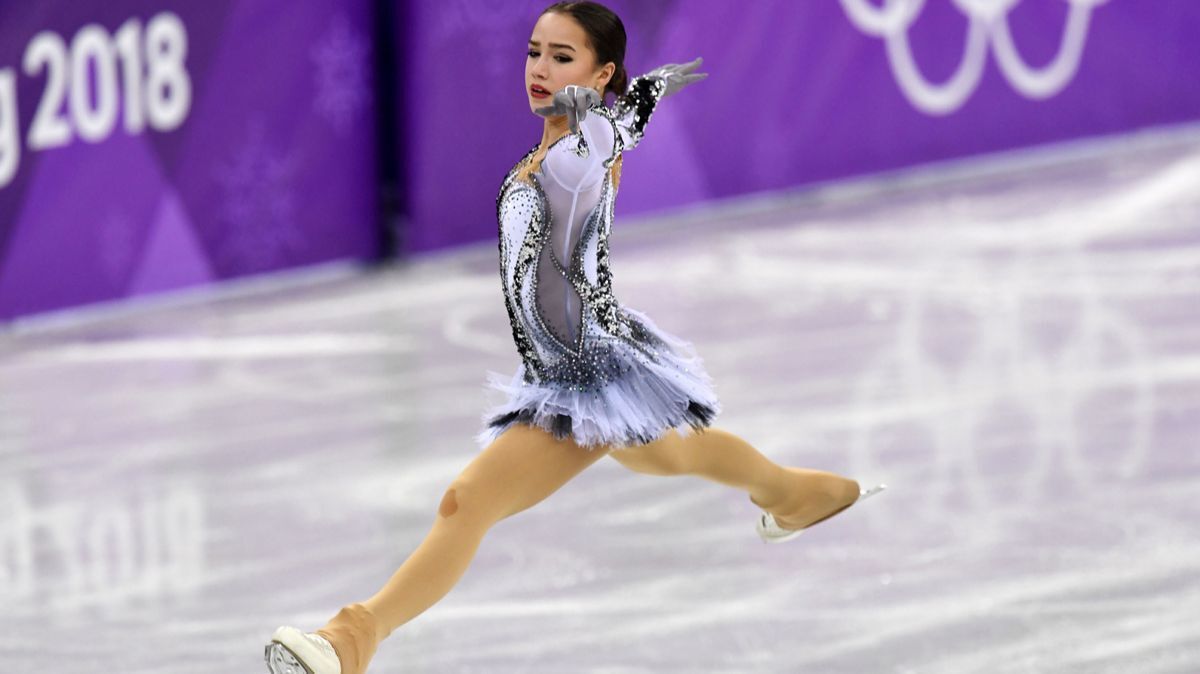 "It's definitely a touchy subject. I'm sure that the ISU will discuss rules on that," Nagasu, said, referring to the International Skating Union, the sport's governing body. "I have to focus on myself. If I had the tenacity to do all my jumps in the second half, I think I'd get that done. But for me doing the triple axel at the beginning is enough for me."
Her inability to land it Wednesday cost her dearly.
Nagasu (66.93), Chen (65.90) and Tennell (64.01) weren't among the favorites here, but Nagasu was considered a possible medal contender after she made Olympic history during the U.S. bronze-medal effort in the team event by becoming the first American woman and the third overall to hit a triple axel in Olympic competition. When the triple axel failed her Wednesday her medal hopes vanished.
Opening with that jump — which no other woman is scheduled to attempt here — she over-rotated it and fell, and she later compounded her problems with an unsteady landing on a triple loop jump.
She said she was fatigued but in a good way, other than her disappointment over the triple axel.
"I want to be this tired and exhausted because I left it all on the table. I went for it as if I was going to land it," said Nagasu, who finished fourth in the 2010 Olympics as a 16-year-old but didn't make the 2014 team. "The most important thing for me is that I put it all out there and I went for every single jump and didn't pop anything. In that sense I'm happy to be exhausted.
"This isn't what I wanted, but at the same time, you can't always have what you want, and I'm so incredibly proud of myself for taking that fall and continuing the rest of the program and getting every element done."
Chen, the 2017 U.S. champion, put her hand down on her opening triple lutz and skipped the second part, a triple toe loop. She added a double toe loop after a triple loop later but didn't get as many points as she would have gotten for a triple-triple.
"I'm not going to lie. I am pretty disappointed with myself. I expected myself to nail that lutz, like I have been in practice," she said. "And I was really frustrated when I put my hand down and wasn't able to do that triple toe loop. But I'm also pretty proud of myself. I kept it together. I didn't let that silly mistake bother me mentally or physically."
Tennell fell on the second part of her triple lutz-triple toe loop combination. Known for her consistency, she couldn't remember her previous fall in a competition.
Skating first overall Wednesday, "was a challenge. I'm not very fond of skating first but that's kind of what you train for and I've practiced it a bunch of times," she said. "You've just got to go out there and do what you can do."
Even at their best, the Americans would have had a tough time topping Zagitova and Medvedeva. They were far from their best Wednesday, and their medal drought will continue.


---
Get the latest on L.A.'s teams in the daily Sports Report newsletter.
You may occasionally receive promotional content from the Los Angeles Times.