Russian Anti-Doping Agency is reinstated after a nearly three-year suspension
Nearly three years after Russia came under scrutiny for a massive doping scandal, international anti-doping authorities have taken a controversial step toward restoring the embattled nation's status in the sporting world.
The World Anti-Doping Agency ignored protests from around the globe in voting Thursday to reinstate the country's drug-testing system, the Russian Anti-Doping Agency, which had been suspended since 2015.
"WADA understands that this decision will not please everybody," President Craig Reedie said. "When cheating is as rampant and as organized as it was in Russia … it undermines so much of what sport stands for."
The scandal dates back to late 2015 when investigators presented evidence of systemic cheating among Russian athletes, coaches, officials and government agencies.
The country's track team was immediately banned from international competition and many of its athletes in other sports were barred from the 2016 Summer Olympics.
RUSADA, the national anti-doping agency, incurred further sanctions because its lab workers were accused of meddling with samples to protect athletes.
In establishing a "roadmap" for reinstatement, WADA initially insisted that Russia acknowledge state involvement and hand over extensive analytical data from its discredited lab.
But in recent weeks, those demands appeared to soften.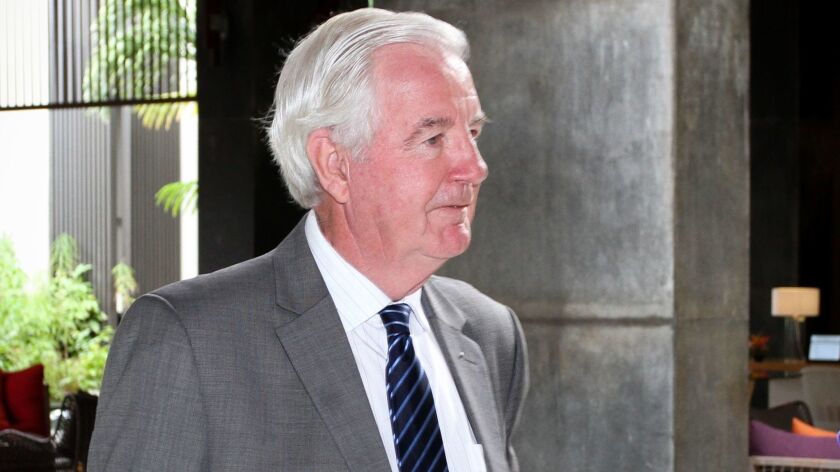 WADA signaled that Russia could accept the findings of an International Olympic Committee report that focused less intently on the government's role. There were also suggestions of a compromise regarding the data that RUSADA would have to provide to international authorities.
Numerous athletes and sports organizations around the world – including the U.S. Olympic Committee and the U.S. Anti-Doping Agency — voiced their concerns.
Even within WADA, former Olympic cross-country skier Beckie Scott resigned from a key panel and vice president Linda Helleland signaled her intention to oppose reinstatement.
Amid this resistance, Reedie called Thursday's vote by the 12-member WADA executive committee — with nine in favor, two against and one abstaining — a "great majority."
The decision is subject to "strict guidelines," he said, putting forth "a clear timeline by which WADA must be given access to the former Moscow laboratory data and samples."
"Today, we are in a much better position," he stated. "The pressure on WADA to ensure that Russian sport is genuinely clean now and in the future is one that we feel very keenly."
Follow @LAtimesWharton on Twitter
---
UPDATES:
10:55 a.m.: This article was updated throughout with additional informationand background.
This article was originally published at 8:20 a.m.
---
Get the latest on L.A.'s teams in the daily Sports Report newsletter.
You may occasionally receive promotional content from the Los Angeles Times.