Olympic committee will 'explore legal options' for banning Russia from the Rio Games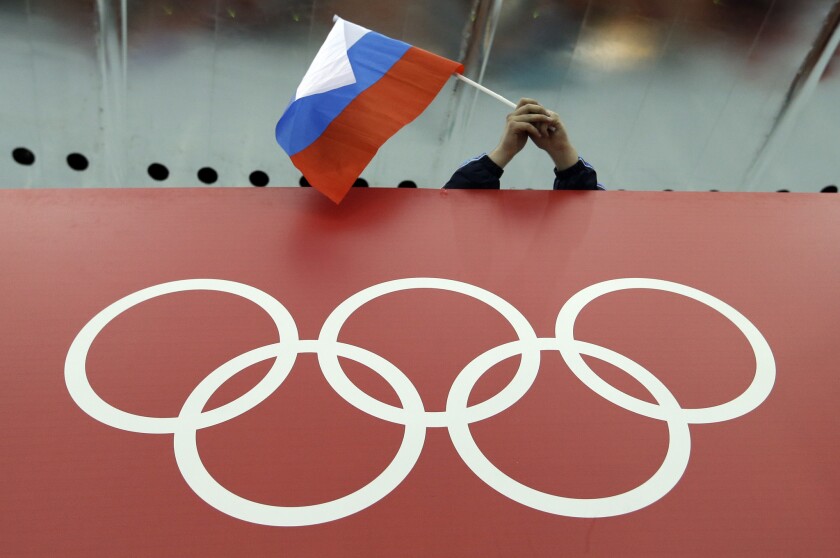 The executive board of the International Olympic Committee said Tuesday it needs more time to consider whether the entire Russian team should be banned from the 2016 Summer Games.
The board held an emergency teleconference to discuss a report from the World Anti-Doping Agency that recommended excluding the Russians. The report alleges that Russian sports officials, in cooperation with government agencies, conspired to conceal hundreds of positive tests from their athletes over the last five years.
With less than a month remaining until the Games in Rio de Janeiro, the IOC is taking a two-pronged approach.
It has asked the international federations that govern each of the 28 sports in the Summer Games to investigate and "take the appropriate measures."
At the same time, the IOC said it "will explore the legal options with regard to a collective ban of all Russian athletes for the Olympic Games 2016 versus the right to individual justice."
"We're doing as much as we can, as fast as we can," said Anita DeFrantz, an IOC executive board member from Los Angeles. "We all know what the deal is. We know the athletes are waiting."
Earlier in the day, the Assn. of Summer Olympic International Federations announced its preference for dealing with the Russians on an athlete-by-athlete basis.
"It is important to focus on the need for individual justice in all these cases," the association said.
The situation is muddied somewhat by circumstances surrounding the Russian track team, which has been banned from international competition since late last year.
Russian officials have appealed the ban, and Olympic officials say any future actions will be influenced by the Court of Arbitration for Sport, which is expected to rule on the track team ban by Thursday.
Still, with the Games scheduled to begin Aug. 5, the IOC said it will begin disciplinary proceedings against the Russian minister of sport and other officials implicated in the anti-doping agency's latest report.
It will also initiate retesting of samples from all Russian athletes who competed at the 2014 Winter Olympics in Sochi, where World Anti-Doping Agency investigators say there was widespread cheating.
ALSO
Olympic golf field takes shape but is short on majors winners
NFL player Nate Ebner makes Olympic rugby squad
Video: Man tries — but fails — to extinguish Olympic flame
---
UPDATES:
9:35 a.m.: This article has been updated with additional details and comment from Anita DeFrantz.
8 a.m.: This article has been updated with staff reporting.
This article was originally published at 7:55 a.m.
---
Get the latest on L.A.'s teams in the daily Sports Report newsletter.
You may occasionally receive promotional content from the Los Angeles Times.