Rams linebacker Alec Ogletree travels to Georgia to oversee annual turkey drive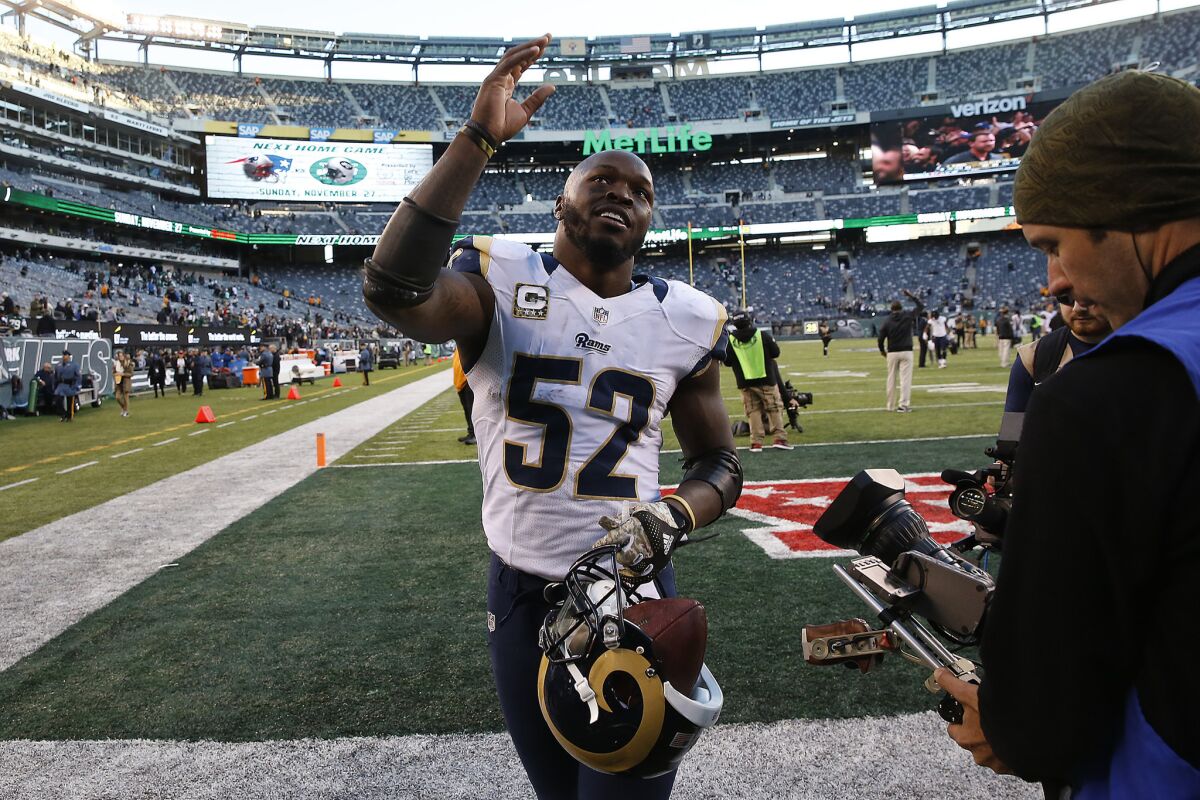 Thanksgiving is a week away, but Rams middle linebacker Alec Ogletree got a head start on the holiday.
On Thursday, the Rams' day off, Ogletree caught an early flight to help oversee his third annual turkey drive in his hometown of Newnan, Ga.
Ogletree, played at Georgia and was a first-round pick by the Rams in 2013. He annually helps provide hundreds of frozen turkeys and groceries for those in need.
"It's exciting to be able to get families a nice meal for at least one day," he said during an interview last week. "It's good to see the people and smile and just try to help back in my community."
Ogletree, 25, was influenced to give back by the actions of his father and uncles.
"They didn't necessarily give out turkeys, but they helped out kids by doing all kinds of other stuff," he said. "They just passed it on to me."
Ogletree said he and his wife, Alexandra, discussed ways to help the community after he was drafted by the Rams. With the help of others, he said, they have made the turkey drive a yearly event.
Last Sunday, Ogletree helped the Rams end a four-game losing streak by intercepting a fourth-quarter pass that secured a 9-6 victory over the New York Jets.
He left the locker room after practice late Wednesday afternoon knowing he would be on a tight schedule Thursday. The Rams return to practice on Friday in preparation for Sunday's game against the Miami Dolphins at the Coliseum.
Quick trips for the charity event are worth it, he said.
"I'm there to hand out the turkey, shake their hand and tell them happy Thanksgiving," he said. "It's just a feeling of enjoyment, for being in this position and trying to give back."
---
Get the latest on L.A.'s teams in the daily Sports Report newsletter.
You may occasionally receive promotional content from the Los Angeles Times.