Galaxy's Ibrahimovic and Dodgers' Puig will be featured in this year's ESPN The Magazine's Body issue. Here's a sneak peek
It's that time of year again. That time of the year where we are all mesmerized by or envious of the naked bodies that athletes flaunt in ESPN The Magazine's annual Body issue.
This summer will mark the 10th anniversary of the issue that celebrates athletic form through nudity and will again feature a diverse group of athletes. Some of the athletes included in this year's issue are New York Giants running back Saquon Barkley, Seattle Storm point guard Sue Bird, USWNT forward Megan Rapinoe, WWE superstar Charlotte Flair, Olympic skater Adam Rippon and Minnesota Timberwolves center Karl-Anthony Towns. Full list can be found here.
Galaxy forward Zlatan Ibrahimovic and Dodgers right fielder Yasiel Puig will be featured too. Here's a behind-the-scenes look. The photos and videos will be released Monday.
Ibrahimovic signed with the Galaxy in March and made his debut on March 31 against LAFC, when he made two goals and helped the Galaxy win 4-3.
"To be creative [on the field], I need to be angry. I need to be very angry.… I find the haters and make that give me energy," he said.
At 36, Ibrahimovic shows no signs of retiring anytime soon.
"I decide when I stop football," he said. "I decide how I will finish this story. I will not end this story by injury. When I walk out, I will feel just like when I began to play, powerful and feeling just good, perfect."
Puig has become a fan favorite. Despite some mishaps on and off the field, fans still wear his jersey and shout his name when he steps up to the plate.
"I can't worry about the things people around me say. I have always been free and transparent. Don't pay attention to the critics or the people who are outside the field of play," he said.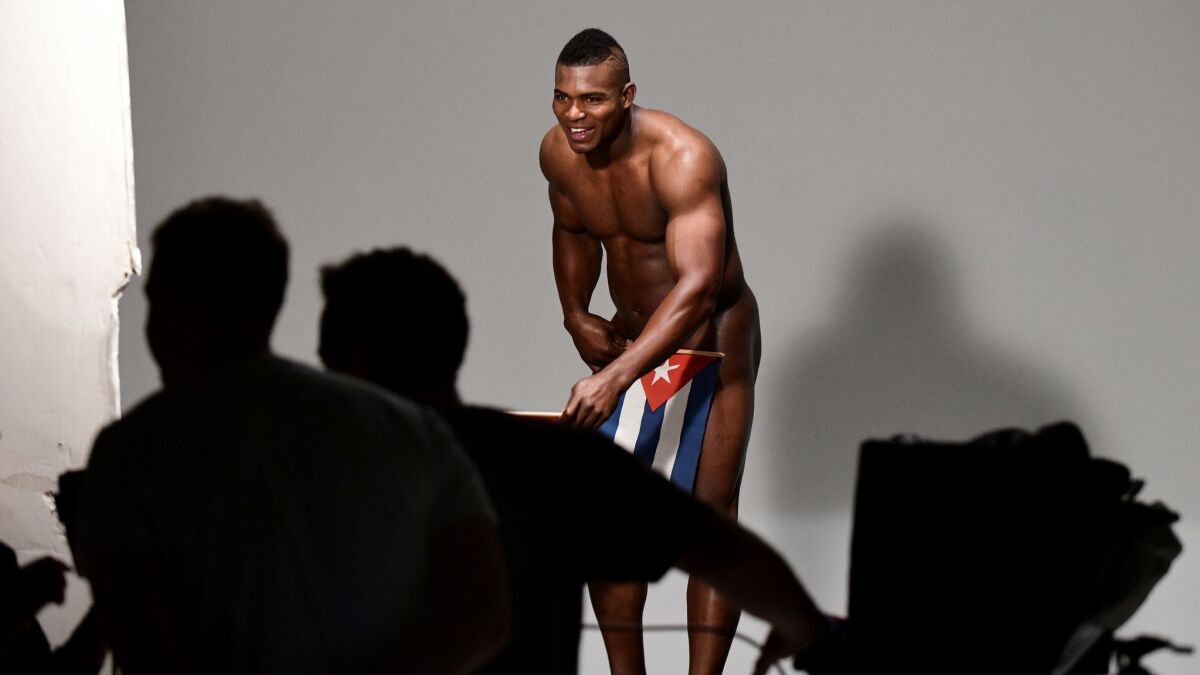 The right fielder has a career batting average of .279, 93 home runs and 294 RBIs. At 27, he still has a lot of seasons ahead of him.
"I have to try to take care of my body a bit more. I am still young, so I can still abuse my body, but not that much," he said.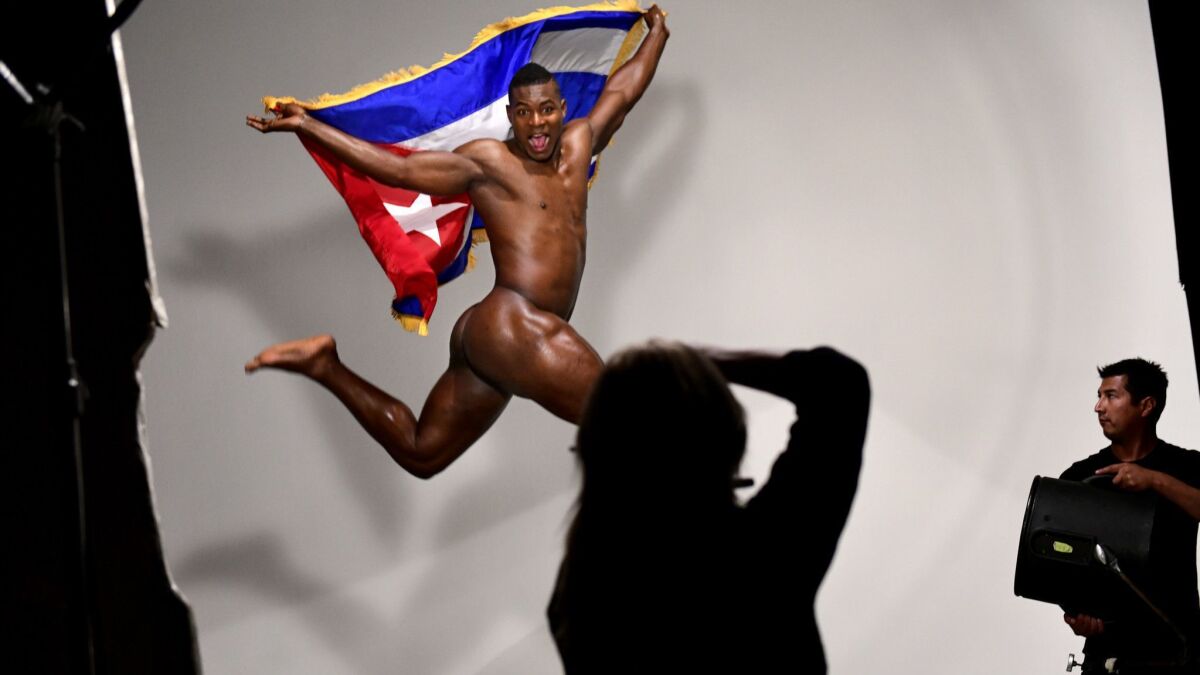 What has contributed to his success? Puig would answer, his blessings.
"I don't like to go to the gym or anything like that. Everything that I have is because God gave it to me," he said.
The rest of the images will be released on Monday. The issue will hit the newsstands on June 29. Readers now have access to all previous body issue photos on ESPN.com.
Twitter: @edmgonzalez
---
All about the beautiful game
Go inside the L.A. pro soccer scene and beyond in Kevin Baxter's weekly newsletter.
You may occasionally receive promotional content from the Los Angeles Times.