LAFC's stadium is coming together ahead of schedule
The expansion Los Angeles Football Club will play its home opener at Banc of California Stadium on April 29 against the Western Conference champion Seattle Sounders.
Team President Tom Penn said Monday the team's $350-million home will be completed a couple of weeks ahead of schedule and is expected to open on budget. That's a break from recent history in MLS, which in the last 14 years has had the opening of 10 soccer-specific stadiums delayed until at least a quarter of the league schedule had been played.
LAFC will open its inaugural season in March in Seattle and will play at least five games on the road before its home opener. But with the stadium completion pushed up from late May, the team will be able to play all 17 of its regular-season home games at Banc of California.
By way of comparison D.C. United, which has been working on a stadium deal for years, won't play its first game at Audi Field until late June, leaving it in need of a temporary home for between two and four MLS games next spring.
"We're super excited to see the finish line on the building," Penn said of LAFC's 22,000-seat Exposition Park stadium, the most expensive soccer-specific facility in league history. "We've got some certainty that we're going to have this thing done."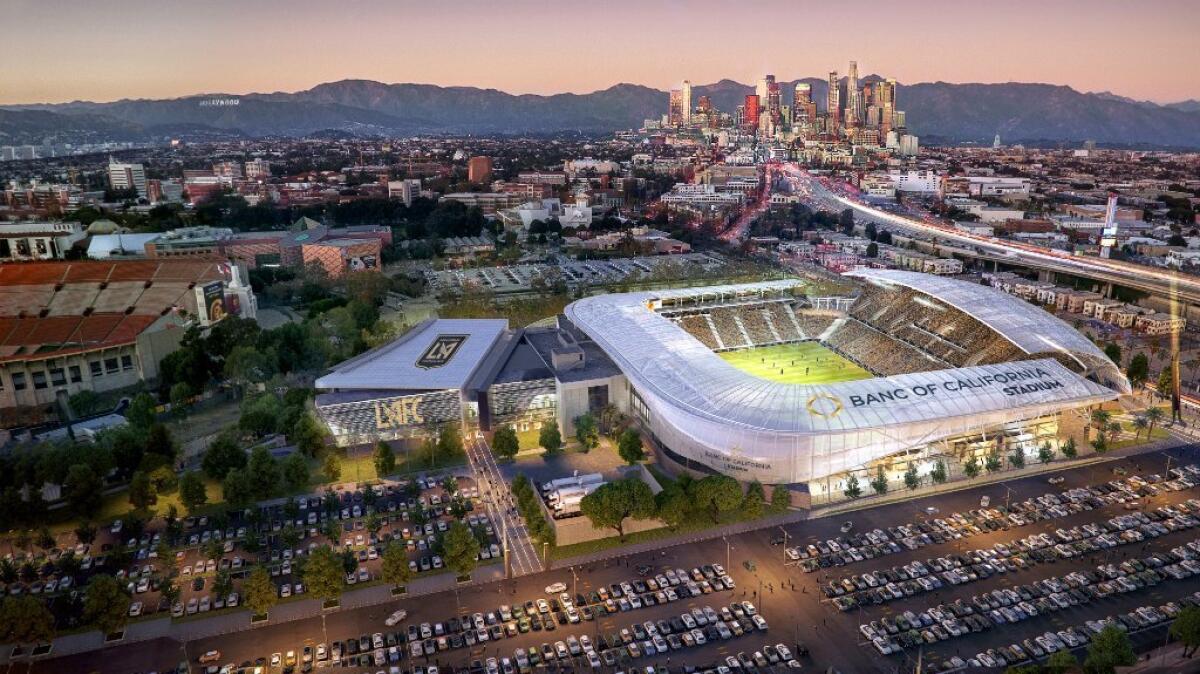 The complete MLS 2018 schedule has not be released but for LAFC it will include two games with crosstown rival Galaxy, one at StubHub Center in Carson and one at Banc of California, as well as home games with the rest of the Western Conference's 10 teams.
In the last week, LAFC has beefed up its roster, signing Uruguayan teenager Diego Rossi to a designated-player contract, trading for defenders Laurent Ciman and Walker Zimmerman, and acquiring Costa Rican international Marco Urena, goalkeeper Tyler Miller and Ghanaian forward Latif Blessing in either MLS expansion draft. The team had earlier signed Mexican national team forward Carlos Vela and speedy Egyptian winger Omar Gaber on loan from Swiss club FC Basel.
Follow Kevin Baxter on Twitter @kbaxter11